"Over futile odds…and laughed at by the gods. And now the final frame. Love is a losing game" – Amy Winehouse, 2007.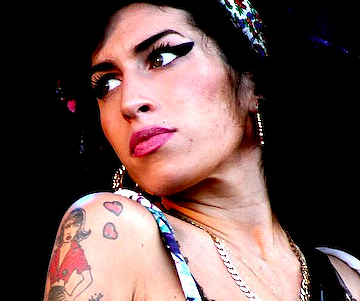 Photo via mashable.com
Amy Winehouse is best known for her 2006 breakthrough album, Back to Black, the singer was known for her deep voice and brazen lyrics. Winehouse was 27. The troubled singer, has long struggled with drug and alcohol addiction, making many references to these struggles in her music. Her most popular songs include: 'Valerie', 'You Know I'm no Good', 'Back to Black', and 'Rehab'
By coincidence, Jimi Hendrix, Jones, Janis Joplin, Jim Morrison, Kurt Cobain and Amy Winehouse have one thing in common . They were all 27 years old . Actually, the one thing they have in common is sadly – drug abuse (if found that her death was due to it ). Oh Amy Winehouse. How sad. Unfortunately, the world lost such a talented woman to this powerful disease… addiction. She was not alone. Many others are like her , who struggle to fight this disease.
Amy Winehouse once said "I only write about stuff that's happened to me, stuff I can't get past personally. Luckily, I'm quite self-destructive.
Amy is now in peace.
As soon as Amy Winehouse's death broke out, people expressed in social media their thoughts on the end of the young artist's life.