Abraham Lincoln once said "What kills a skunk is the publicity it gives itself."
I think Yolly Ong is just making it worst.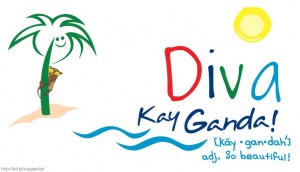 "Coordinated online outrage?" Where did she get that idea? A lot of social media users are scratching their heads now over Yolly Ong's "Pilipinas Kay Pangit" article.
A wide range of comments from social media users describe her piece as:
"self-righteousness"
"arrogance"
"tackiness"
"pikon"
"Typical holier-than-thou "
"kung walang blunder, walang issue"
"target of a conspiracy theory"
But one comment from a reader strikes me the most.
It would have been more prudent if you just kept your silence and stayed humble. After all, nobody's perfect. It is when you accept your failure graciously that makes you truly admirable. Why blame the "net-dicts" when your idea was not properly executed? Correction, it's not about "Pilipinas, kay pangit" but rather "Ideya n'yo, kay pangit". Indeed, the Philippines is beautiful and it deserves more than just a mediocre and plagiarized idea.
I speak for myself when I criticized on the country branding and non-implementation of the Tourism Act of 2009. None of it are politically motivated or an intention to be a "diva of righteousness". It is not about being right. It is about having an opinion on something so close to our heart. Our country. Social media have given us a voice and collectively, the buzz generated went against "Pilipinas kay Ganda".
There are lessons that I have learned the past week about the "Pilipinas Kay Ganda brouhaha"
1. One cannot predict the outcome of online discourse. You heard that right. One cannot predict if a tweet can become "viral". From the start, when I shared my voice, it was not all about "Campaign and Grey". I knew about the company hours later. Besides, I don't even know Yolly Ong so definitely it was not about her. Maybe the industry practioners? You might want to read my husband's "Pilipinas kay Praning".
2. Social media can blow up a story for good or bad in a matter of minutes. It's been seen before. Here are some Best Practices for Crisis Communications over Social Media that suggest
"First 24 hours of a crisis is when people are turning to each other for answers. Be ready to respond."
"Monitor real-time content to answer questions, not sentiment "
"Good crisis communications in the social sphere is not a panacea for everything "
At the end of it all, no matter how much social media you do, the disaster will always outweigh crisis communications. A real disaster is a real disaster.
3. Our residents just could not connect to the verbal and visual elements. The recent findings of a bench marking study on country slogans and logos affirm this. I notice some comments were about country pride. People wanted to take ownership of the country slogan, and identify with it,
4. It is okay to make mistakes and learn from it.
Mary Kay Ash says that for every failure, there's an alternative course of action. You just have to find it. When you come to a roadblock, take a detour. I commit mistakes too but I don't start blaming people for my failures, I also get my fair share of criticisms but I chose to ignore it because "damned if you do, damned if you don't". Only when I fall do I get up again. I have learned wisdom from failure much more than from my success. I discover what will do, by finding out what will not do.
5. Lastly, it's never a good idea to make a decision when you are angry or make a promise when you are too happy. Though Yolly Ong was willing to stake " whatever reputation, credibility and success I may have", it left a bad taste on those that didn't even bother with her. I am sure some carried an "indifferent" attitude that turned to an "appalled reaction" after reading her article.
We can all learn from the brouhaha. The blame game is part of the process of rejection but there will come a time, action will need to be done. Get a grip soon.
Mishaps are like knives, that either serve us or cut us, as we grasp them by the blade or the handle. – James Russell Lowell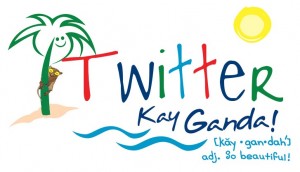 What do you think? Diva kay Ganda?
Ma. Yolanda V. Ong is the current Group Chairperson of Campaigns and Grey and six affiliate companies. Having won several awards for her contribution in the advertising and PR industry, Ms. Ong is one of the leading resource persons when it comes t o media communications, public image-building and political campaign strategies. . With her extensive experience in advertising and public relations, she has broad knowledge in image building and media campaigning for political candidates. Ms. Ong graduated from the University of the Philippines with a degree in AB Journalism and earned her degree in Masters in Public Administration (major in Leadership) from the Kennedy School of Government, Harvard University in 2002.
Other Blog posts on Yoly Ong
Yolly Ong, former Usec. Vicente Romano III, and ""Pilipinas kay ganda"
Social Media gave us a voice (No it wasn't GMA's fault)
Campaigns and Grey's Ong in Defense
pilipinas, kay pangit? yikes, yoly ong!