"Belo Talc-free powder ,crafted with care for the most delicate skin, for the most meticulous moms."
Here are the 3 winners
1. Emiliana Sison
2.  Angelie Namindang
3. Almaira Casanguan
Move over talcum powder. I discovered Belo Talc-free powder and I am simply loving it. Oh, so soft and soothing , so I want to talk to you about the benefits: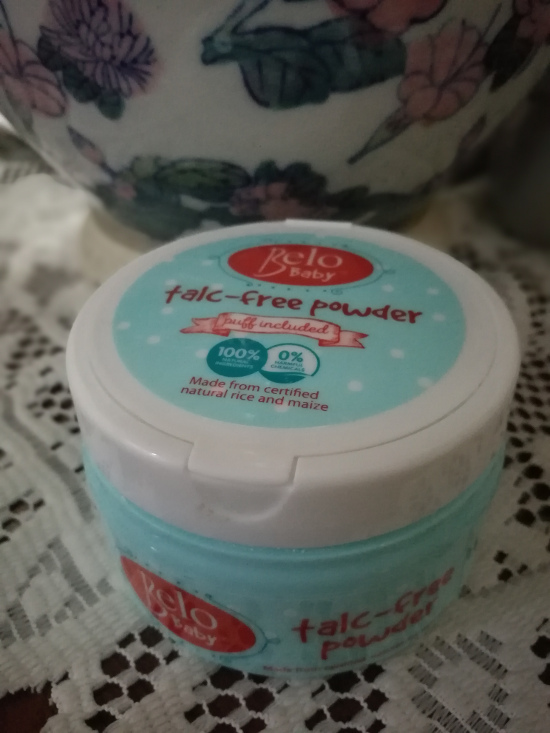 Natural– Belo talc-free powder is  made from certified natural and finely milled rice and maize.
2.  Talc-free – Formulated without talc, gluten, phthalates, parabens, dyes and most common allergens brings me peace of mind.
3.  Hypoallergenic and this means my skin feels so much softer, dry and comfortable.  Moisture gets absorbed without causing irritation for delicate young skin.
4. Ultra Absorbent – Before I came across Belo talc free powder, I was already using cornstarch on my back to absorb the moisture caused by perspiration. Of course, you know how rice is super absorbent. In fact, when you drop your cellphone in water, they say a phone can be saved by putting it in a container of uncooked rice overnight. Now , I get the best of both worlds- certified natural and finely milled rice and maize.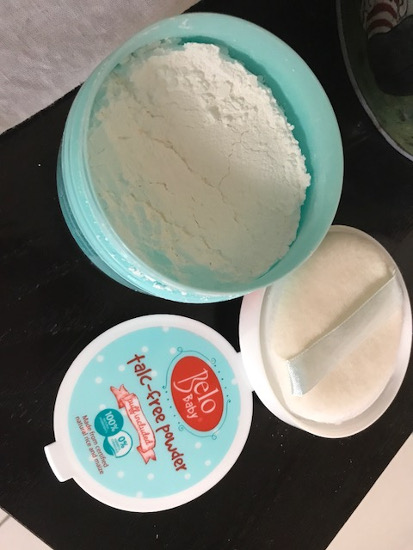 5.  Safe -Did you know that in the Philippines, most baby powders contain Talc, an ingredient that has been the subject of debate and over 1,000 lawsuits in the US  that date back to 1971?  Several studies conducted over the past 25 years found an association between perineal talc powders and ovarian cancer.  I feel safe knowing the powder I use is  talc-free. My advice is not to use powder in the genital area, even if they're safer to use than talc.
It's safe for baby but please remember to take care to avoid baby's face when applying powder to avoid inhalation.  Carefully dust lightly all over the body, avoiding baby's face. There has been a case study where "careless use of corn starch for infant skin care can lead to accidental aspiration of this substance and severe respiratory disease."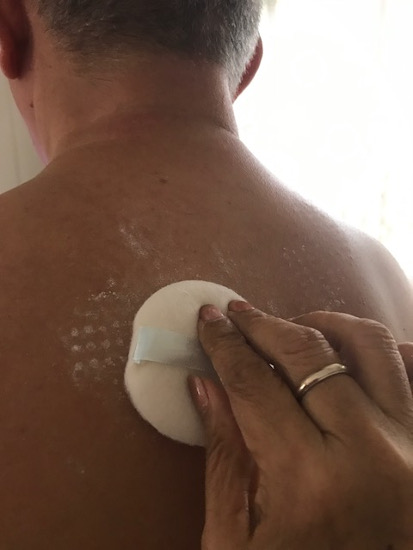 When I told my husband that I now have talc-free powder, he junked his foot powder and the baby talcum powder.  He often tells me to powder his back to absorb extra moisture and keep his skin dry. I lovingly powdered his back with Belo talc-free powder , making sure to powder gently to avoid any extra powder particles floating in the air. The fresh scent of the powder is mild and so soothing.
I am so relieved that  the skincare I only trust now has talc-free powder. Aren't you excited that three of you might have a chance to win Belo Baby talc-free powder gift packs? Here are the mechanics:
Follow me on twitter @momblogger
Tweet which benefit/s on this post struck you the most…explain why and use hashtag #BeloBaby. Multiple unique tweets allowed.
I will choose the best three tweets by June 1 and tag you on twitter.
Belo Baby Talc-free Powder is now available in leading supermarkets and department stores nationwide. You can also buy now here: https://tackthis.co/shop/Belo/category/belo-baby and enjoy FREE delivery until May 31 with a minimum purchase.
For further information, check Belo talc-free powder by visiting  www.belobaby.ph; facebook.com/belobabylove, Twitter: @belobabylove, Instagram: @belobabylove