Bratislava is such a quiet city compared to Prague. I was looking forward to the post socialist city tour booked by my daughter from authenticslovakia.com .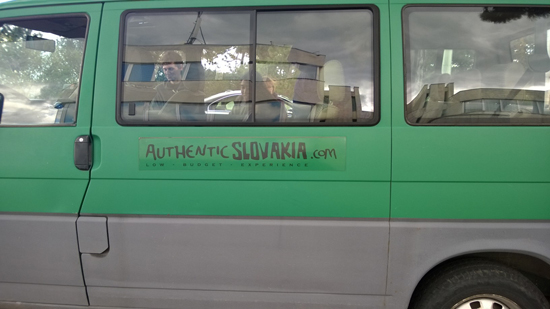 The Funky retro tour was meant to visit the off-the-beaten-track places of communist past and recent transformation in Bratislava. First a view of the city, the Danube River and Hotel Bork.

Our tour guide took us to see concrete housing estate area, soviet monument Slavín, abandoned factories, riverside developments, bunker line from 1938 and loads of socialist architecture.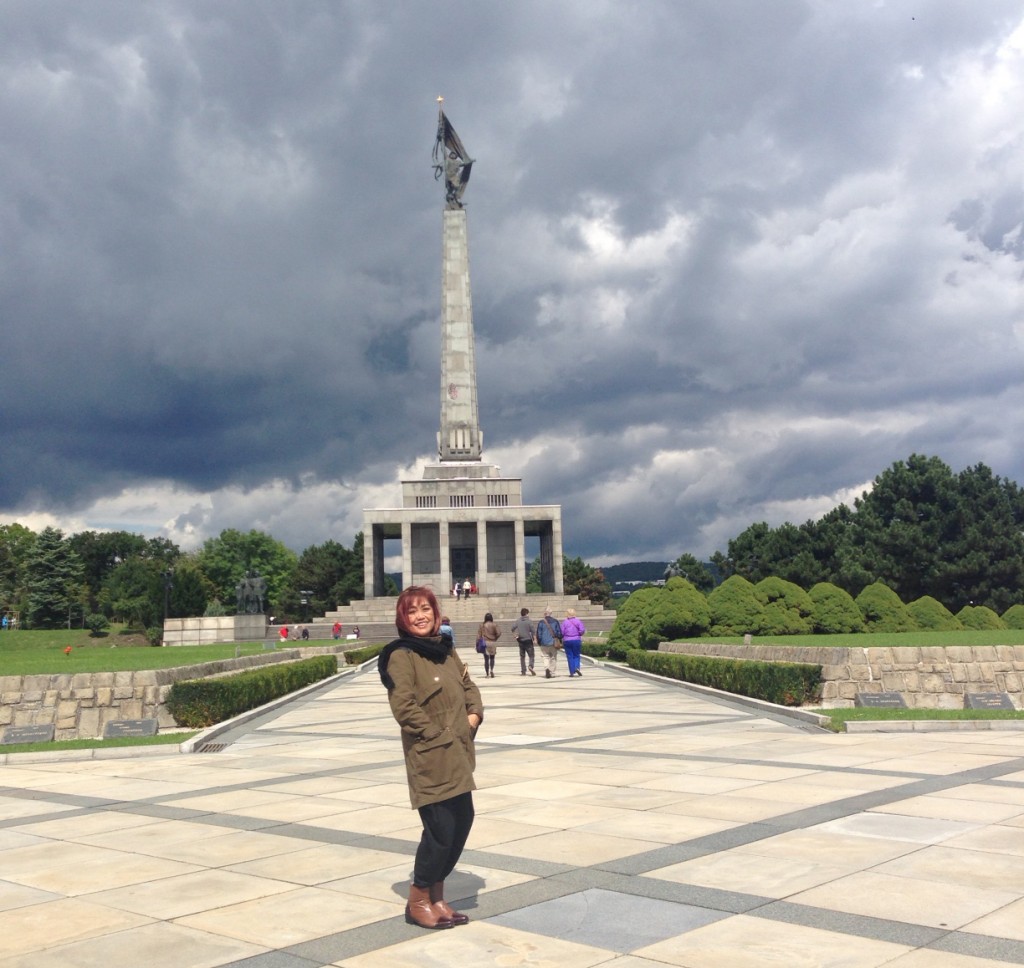 Walking around the largest cemetery for Soviet solders under the tall Slavín monument .  The monument is dedicated to the Soviet soldiers who fell during Second World War while liberating the city. Almost 7,000 soldiers are buried here.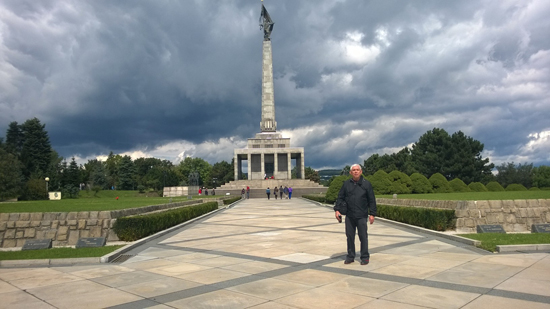 We got to explore a transforming textile factory.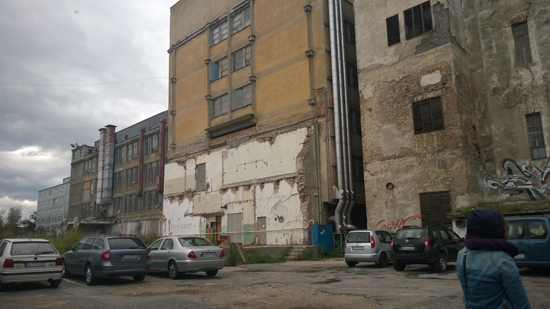 A beer garden for some snacks.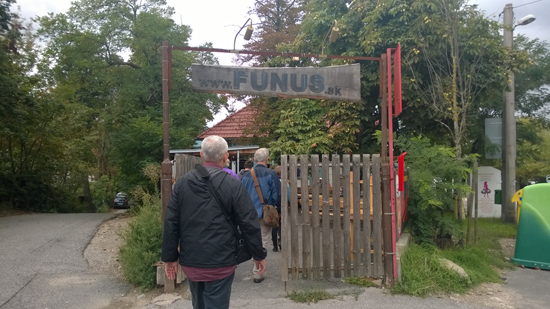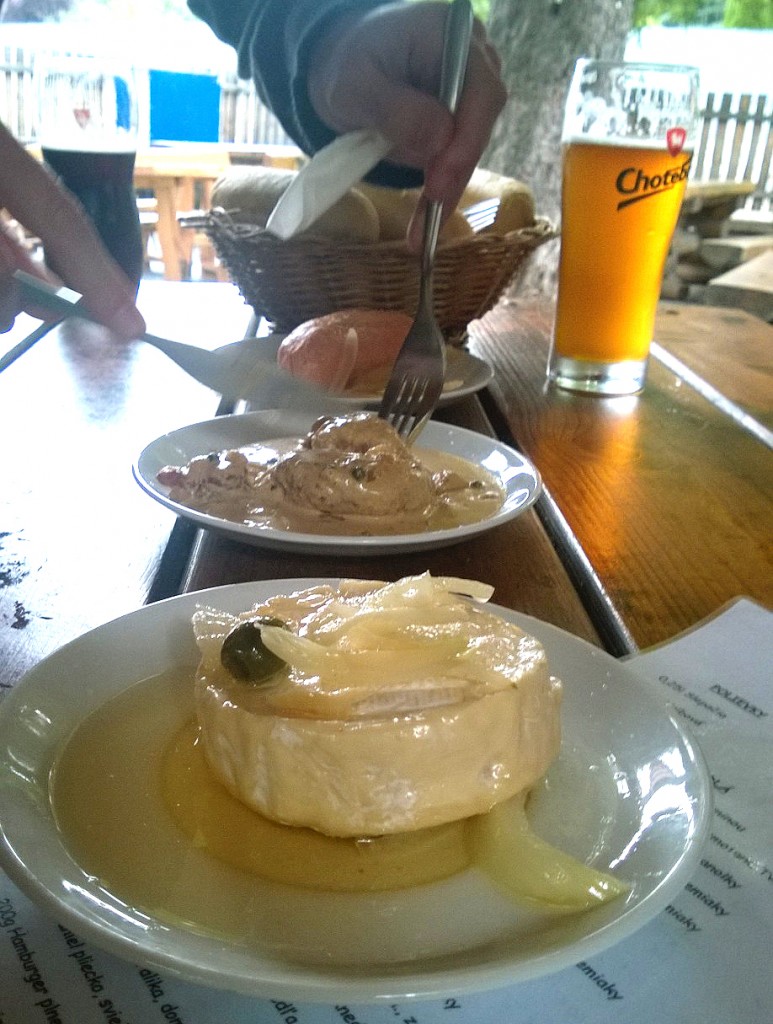 I loved how we drove across the  unique Iron Curtain zone at the edge of Bratislava with the line of bunkers from 1938. This was also the border of Austria to the right and Slovakia to the left.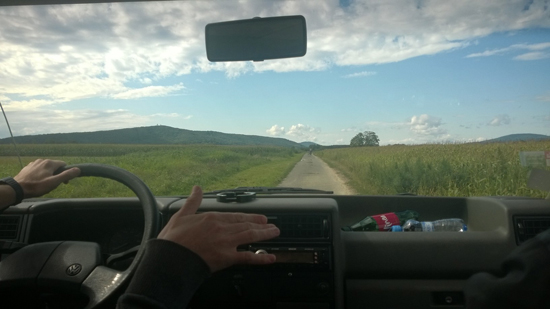 At the edge of Bratislava, bunkers from 1938 are found here. In fact, these bunkers are now turned into muserums. After the Second World War and during socialism the bunkers were used for protection of national borders against "intruders of the peace in the state."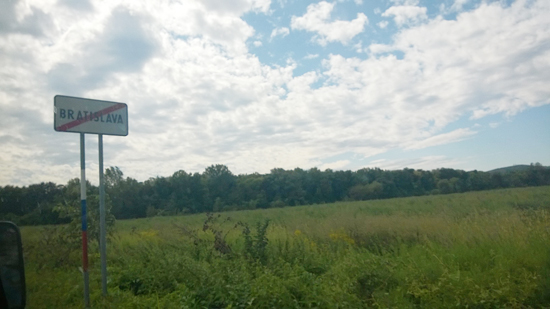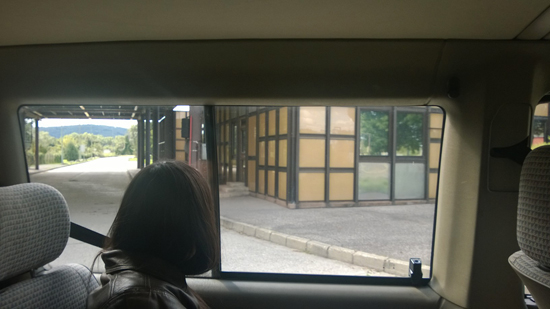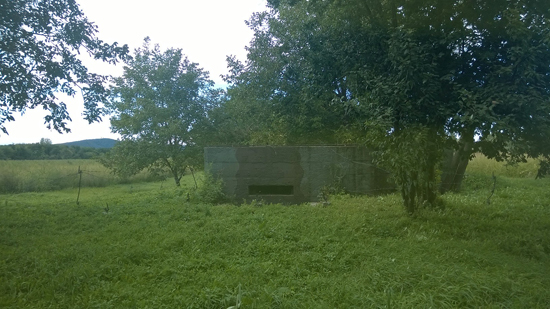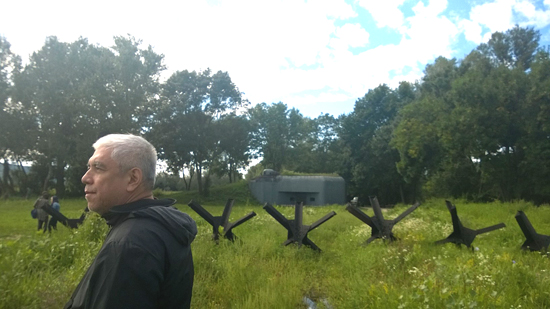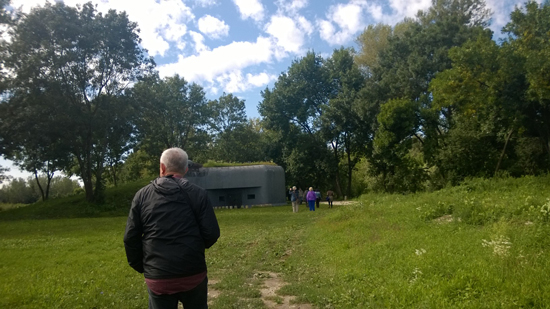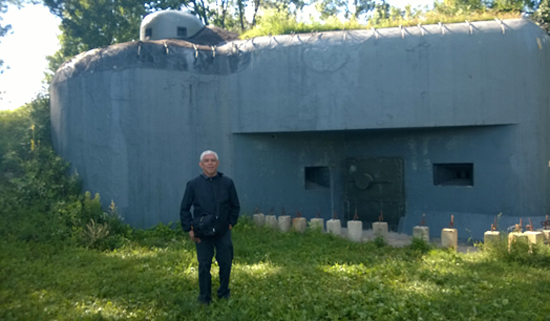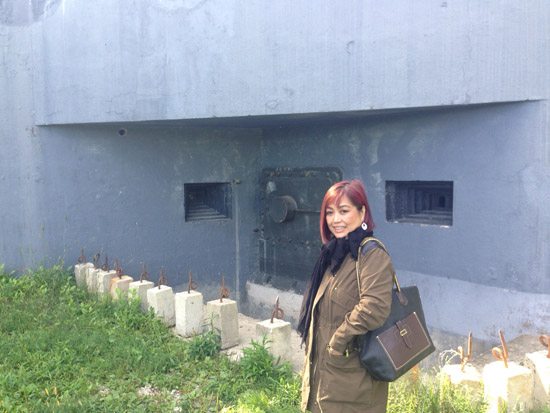 We were not allowed to take photos inside the bunker but we got to see all the firearms inside, the sleeping quarters and how it was like to live inside. Taking this non-traditional tour is something you should definitely take when visiting Bratislava.  After the tour, my husband and I rested at our hotel and explored the city a few hours later.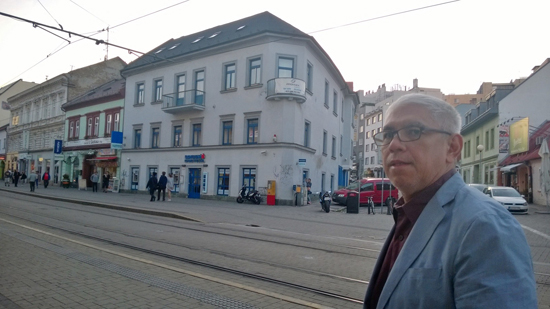 It was a sunday so there were not many people in the Old Town.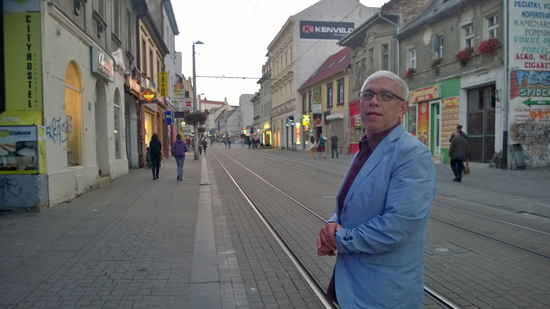 It is fascinating to see their weaving which is so similar to the Igorot.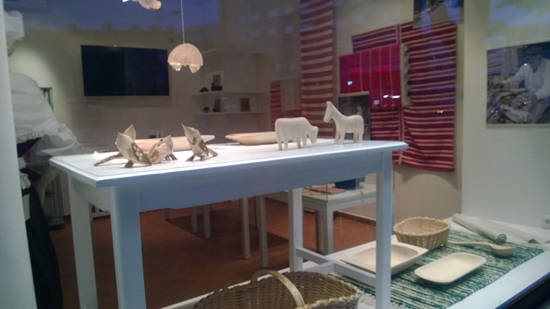 The next day , we explored the rest of Old Town.