"An anniversary is a time to celebrate the joys of today, the memories of yesterday, and the hopes of tomorrow. "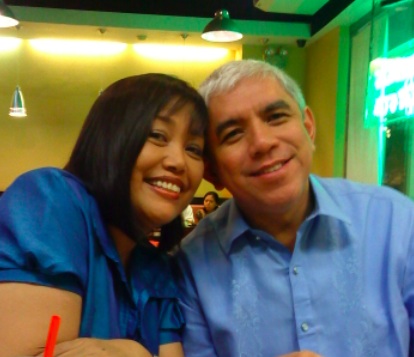 If blogs were around in 1985, then I'd have a photo for every year of our wedding anniversary. Since the start of my blog in 2006, I've only written four times, counting this entry. Why is it so important for me to share this day with you? It is not that I want to brag that "hey, we lasted this long" but it is more of "Wow, we have reached this far. Let's celebrate the joys and the sorrows. You may pick up a lesson or two".
As Mignon McLaughlin would say, " A successful marriage requires falling in love many times, always with the same person." Falling in love is not easy especially when that person can get annoying. But at the same time, it is so gratifying to find that one special person I want to annoy for the rest of my life.

It is also endearing to be married to a man who never fails to say I still am the most beautiful woman in the world. (naks!, yeah I know flattery) The saying that "Love may be blind but marriage is a real eye-opener" does not seem to be applicable to my husband. It must be the hopeless romantics in us that keeps us together. I credit my husband for never giving up on me during those times I gave up on him.
Mark Twain said," No man or woman really knows what perfect love is until they have been married a quarter of a century."
We are almost there! Cheers to love and sweet nothings.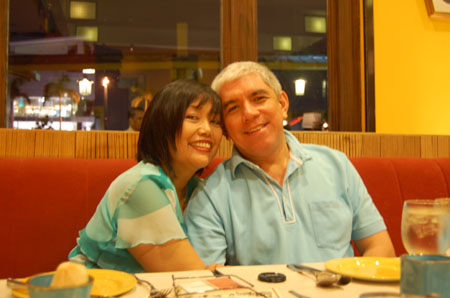 23rd wedding anniversary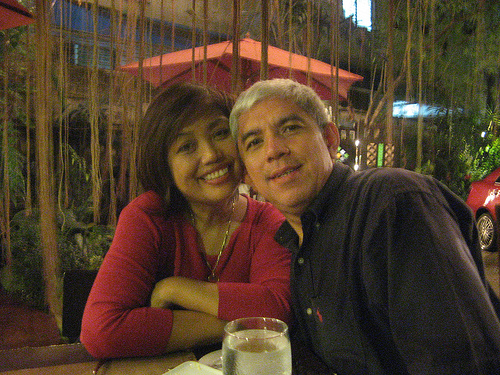 22nd wedding anniversary
"Our wedding was many years ago. The celebration continues to this day." ~Gene Perret