""It's not about the music, but about being yourself!" – Lady Gaga
Celebrating love, life and experience in the midst of protest against Lady Gaga concert.
"Tonight is all about togetherness. In our differences, we are all the same."- Lady Gaga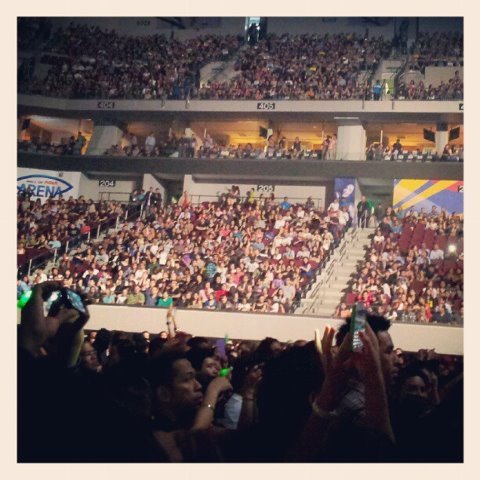 I half-expected her to show up in a semi-naked attire or something but more than 50 percent of the time , she was in a long dress or short skirt. In fact, I spotted two attires that were Filipiniana-inspired because of the sleeves. This Filipiana in yellow color makes her want to be one with the Filipinos.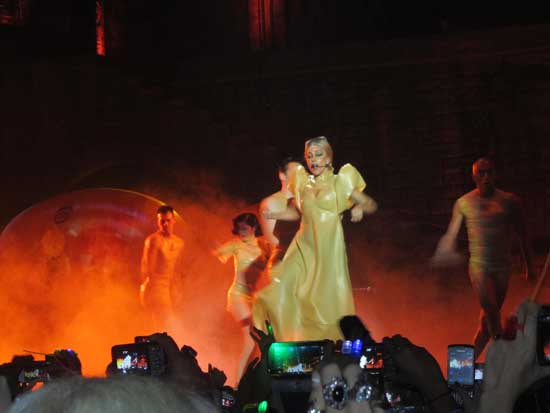 The most controversial among her songs is "Judas" but she explained it this way.
""Judas is a metaphor and an analogy about forgiveness and betrayal, and things that haunt you in your life, and how I believe that it's the darkness in your life that ultimately shines and illuminates the greater light that you have upon you."
I read the lyrics and they are indeed provocative but you have to read it deeper to understand the metaphors. I don't believe it is anti-Christian. Here are some photos I took last night with some of her quotable quotes:
"Some people say I stand for things that are bad, the truth is, I want the best for every single one of you" -Lady Gaga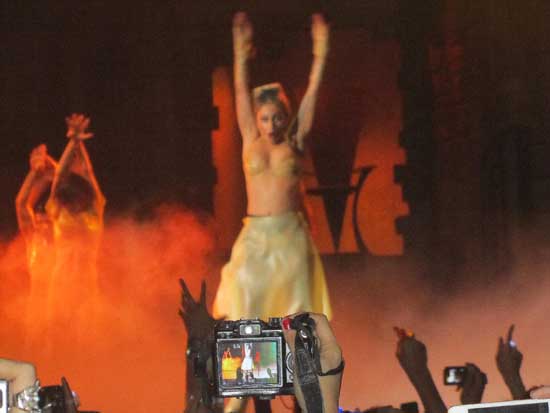 Jane and I carpooled together and arrived at SM Arena at about 7:00 PM. Strangely there was no traffic on the way there . No hassle at all.
I actually expected the worst from Lady Gaga considering how the protesters trashed her but she was fun, entertaining that I even danced, and jumped around. I can also see the expression in her face as she sang the songs with slower tempo.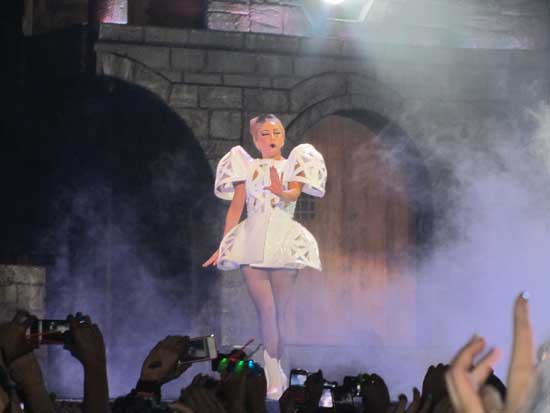 The set reminds me of a Cathedral-Palace with Crosses all around.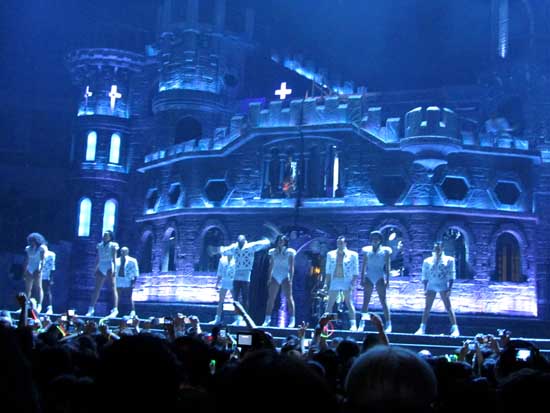 Before she sang Judas she called out "I am not an alien. I am not a woman. I am not a man. I am not a creature of your government, Manila"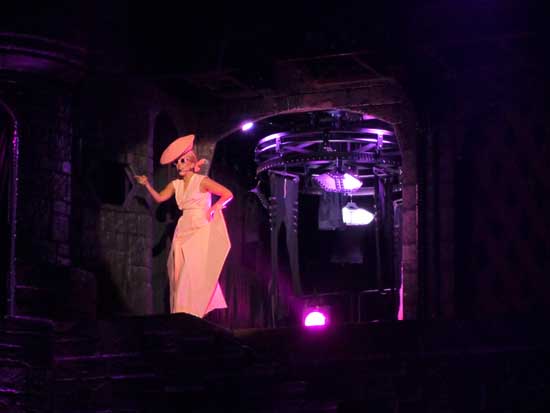 Mother Monster says, "I want the best for you. I love all of you guys!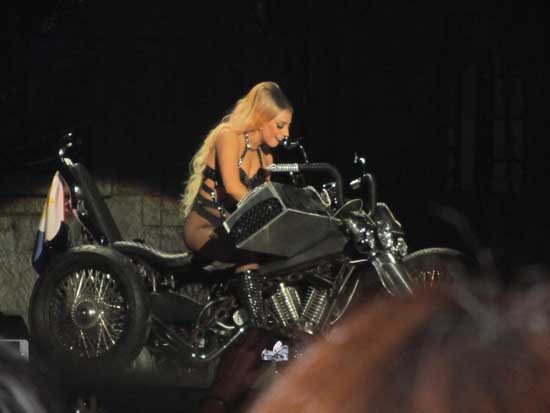 Singing and playing the piano in a motorbike with the Philippine flag at the back is the most provocative of all.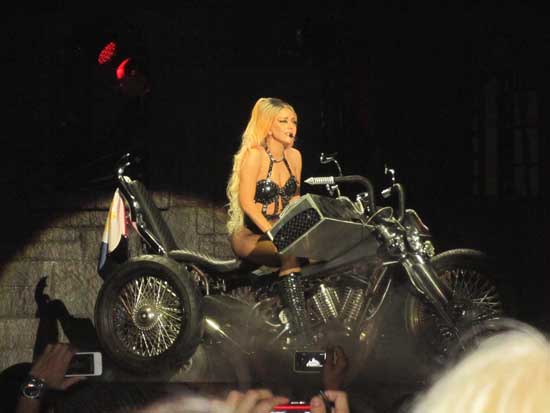 Spreading her legs brought cheers from the crowd. I didn't hear any lewd remarks.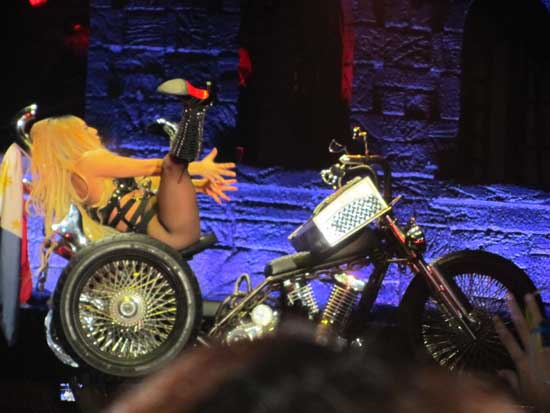 Then @ladygaga asks "I hope you guys are having fun tonight." *crowd cheers* "But if you're not, I don't give a fuck." *even louder cheers*
Listening to "Judas" didn't turn me to a demon as much as Listening to "Ave Maria" will make me a saint.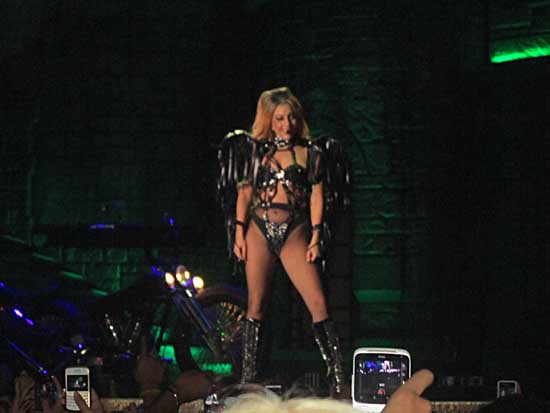 "You guys taught me to never give up on myself." Lady Gaga chimes in as she begins Marry the Night.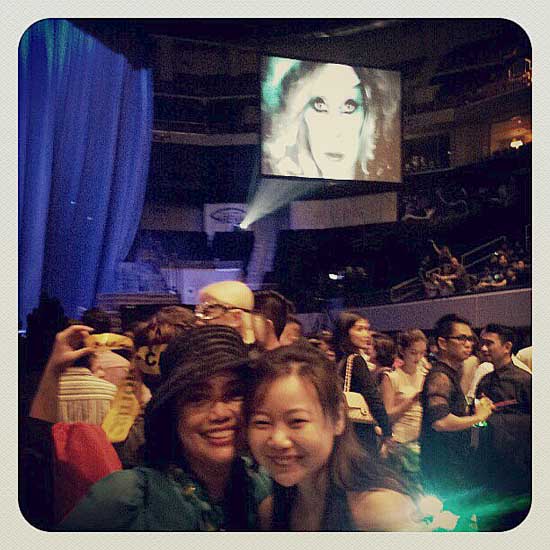 So what was that fuss all about? I never had so much fun in a concert that would make me dance along with the music. For the first time in my life, I didn't suffer ear problems or my heart beating like crazy because of the loud amplifier .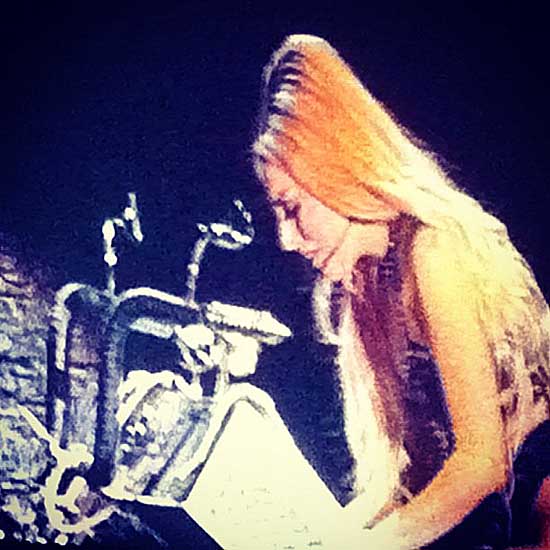 Lady Gaga is an artist and music is her way of expressing it. What seems anti-Christian is not what Christians think it is. I admit it is provocative and full of metaphors. If you are a parent of young kids or teens, it is important to discuss the metaphors Lady Gaga use (or similar artists) and the music lyrics. As @jingdalagan , a Twitter follower told me " any person has a sense of right and wrong, even children – it's just that if they don't understand something, you need to be there to explain things to them. and as parents, we need to explain to them the things they see, Lady Gaga included."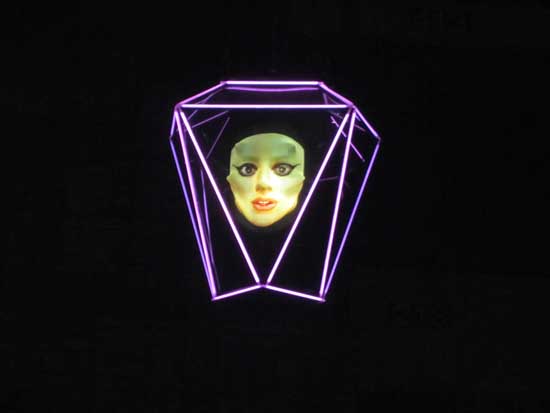 It is a fact that there are some who have problems with their faith. Each of us protest something be it the Lady Gaga concert, some religious doctrines, the government or our family . She admits she is a rebel and and it shows in her music. It is how you use that protest for something good. As Adolfo Mortera , a facebook friend adds " The anti-Lady Gaga sentiment to me is a fad, for people who ride on causes they know little about. I like best what writer Ben Lumbera said, that Lady Gaga songs are her own cultural belief which she should be allowed to express freely. If one doesn't like her and her songs, then don't listen to it."
She sheds tears as she played the piano . "You guys taught me to never give up on myself."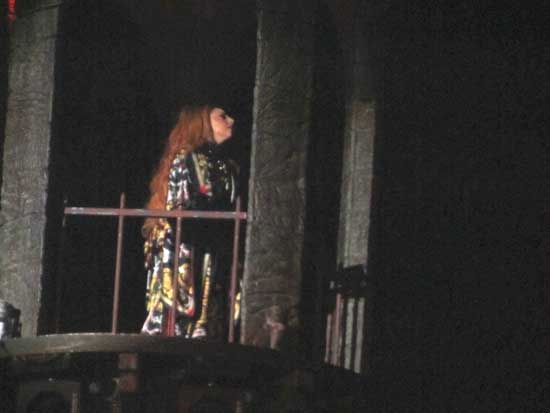 Find ways to celebrate your life, love and experience.
Here are some reactions of the crowd. They had as much fun as I had