The ideal of calm exists in a sitting cat. ~Jules Reynard
I am not easily impressed with celebrities, whoever they may be—actors, actresses, politicians or what not. But meeting Marzipan was different. It was my daughter who told me all about Marzipan when she watched a movie at the elegant Astor Theatre. If you are in Melbourne, you probably know about the Astor Theatre built in the 1930s. It still retains the old-fashioned double-bill format. The original art-deco furnishings create a unique atmosphere for movie-goers.
As I walked past the winding staircase of the theatre, my daughter caught sight of Marzipan snoozing on her basket. She patted the furry ball and pretty soon, Marzipan stood up posed like a queen.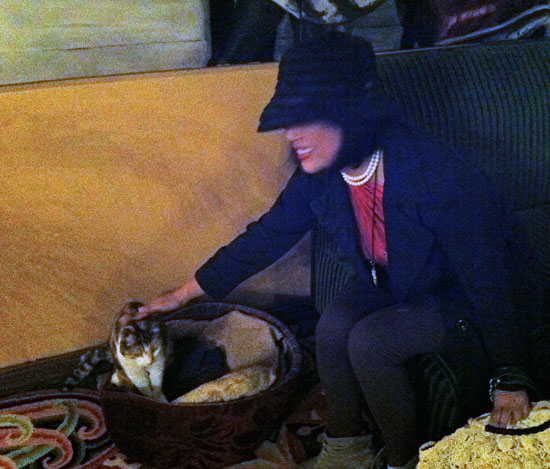 What a cutie. There she stood with her haughty yet regal cat look.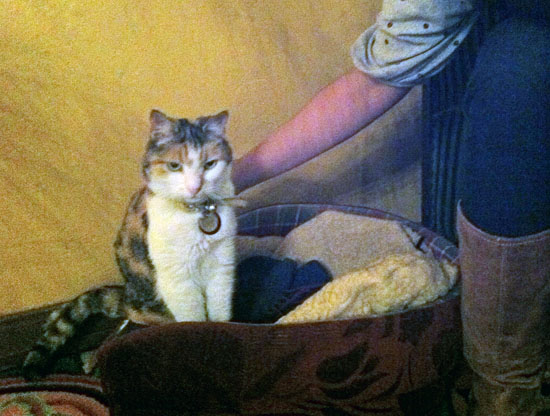 Her paws were crossed just like a fine lady. How regal.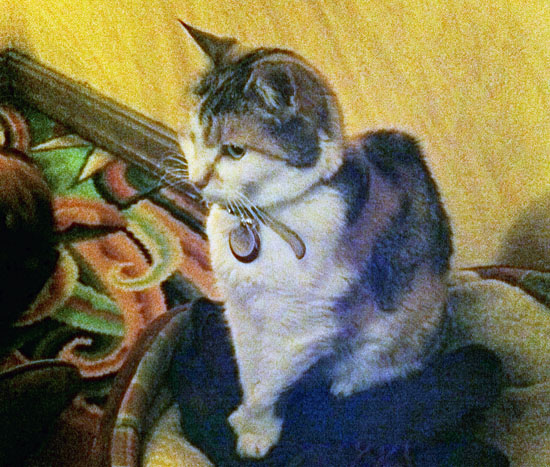 I felt honored when Marzipan jumped up to my lap. You know that feeling when your celebrity-idol smiles at your direction? That is how I felt when Marzipan snuggled on my lap and allowed me to caress her. There are few things in life more heartwarming than to be welcomed by a cat. Simple joys, I know .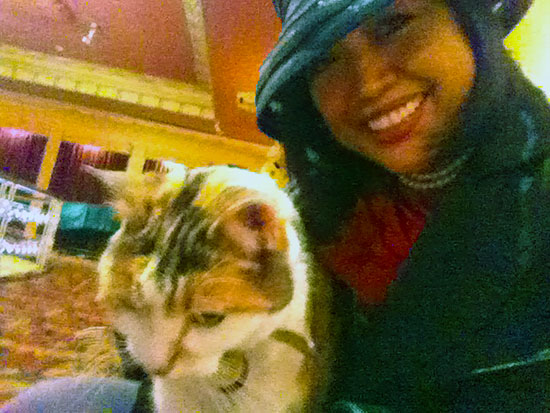 Many know that Astor Theatre is known for its unique programming to the legendary Astor Choc-Ice but the celebrity of the house is what everyone loves most about the theatre. That is what I want to believe. I am such a cat lover.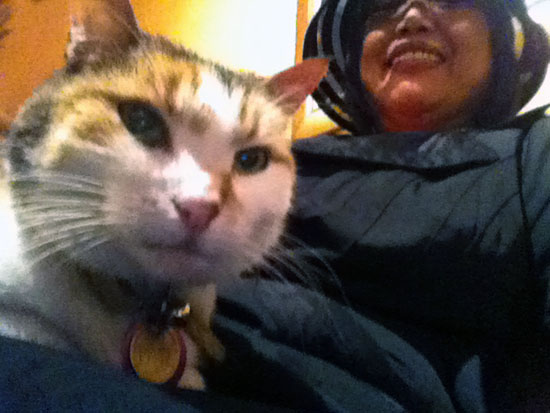 They say "a meow massages the heart." Marzipan can't make purry sounds. She is close to twenty years old and may be even deaf.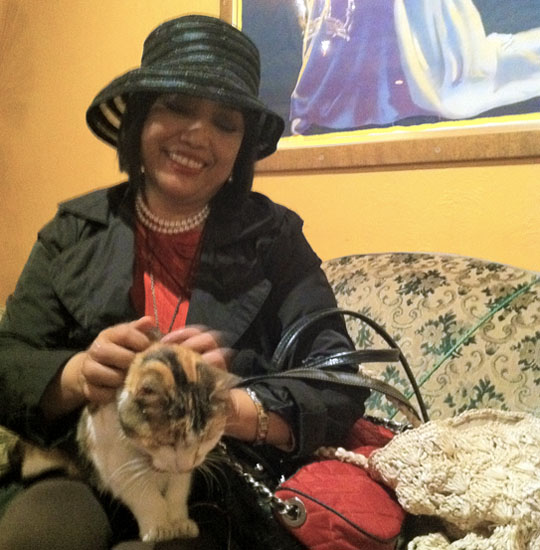 Playing both well-loved classics and recent releases, the Astor Theatre offers a variety of films. I came an hour before the film began (though I didn't watch any) and snuggling up with Marzipan in their sumptuous couch and eating Choc-Ice is just so heavenly.
There is more to the Story of Marzipan.
Some nineteen years later, after startling a variety of viewers each and every time she runs across the banister during Poltergeist or sashays up and down the auditorium steps during 2001's Dawn of Man, after achieving a level of local fame long-standing members of staff could only dream of, not to mention playing to the sympathies of passers-by who then feed and provide an excess of blankets for her, Marzipan is still able to scale the theatre walls and somehow mysteriously hears the FOH Supervisor call her for dinner despite her being apparently deaf.

And what of it? Marzipan is the kind of kitty who adores everyone's endless and unbridled attention. What cat wouldn't? She has a whole team of ushers to clean out her kitty litter, not to mention more than five hundred friends on facebook. She's the only one at the theatre who's received postcards from patrons when they're on vacation and she's usually the only one the journos want to feature in their photographs of the theatre too. Receiving the biggest cheer of all at our 75th Anniversary Celebrations in April of this year, Marzipan is Melbourne's little darling and yet she remains as down-to-earth as ever. Well, maybe every now and again she has a moment of diva about her…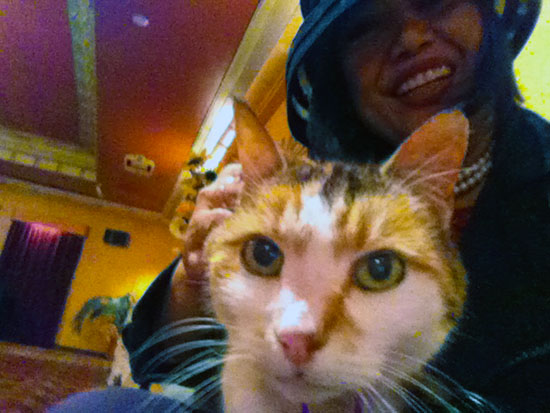 I am so charmed with Marzipan as with all cats. Marzipan sat on my lap as long as she could while I patted her neck. She didn't want to play favorites she jumped on to my daughter and other movie-goers who were seated in other couches.
Oh , cats are just so independent. Cats come and go without ever leaving. With a sigh, I let her go.
When I went back to my hotel, I added myself as one of her fans in her facebook page, Marzipan the Astor Cat.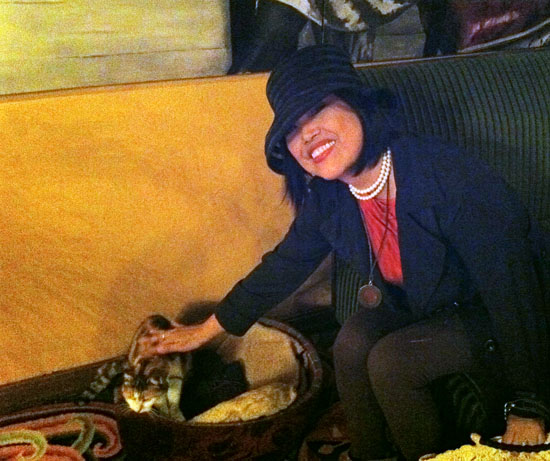 There are two means of refuge from the misery of life – music and cats. ~Albert Schweitzer