Heroes are made not born. There are no automatic heroes. Sometimes it takes a lifetime of heroic deeds to make a hero. But there are everyday opportunities for anyone, even ordinary people, to become heroes. All we have to do is be aware of these opportunities.
One does not have to hold a high government position, be intelligent, charismatic or extraordinary. Most people can be heroic as the need arises.  Sometimes we just need to be inspired to move into action by being aware of everyday heroes.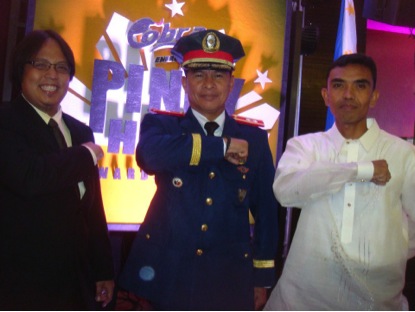 (from left) Mark David Cerezo, Dionisio Abude and Leonilo Beltran
Take for instance the Cobra Pinoy Hero awards where three Grand Winners were chosen on August 29 at the Crowne Plaza. These three awardees are your everyday heroes with inspiring stories of strength, perseverance and determination.
The three Pinoy Heroes
Cobra Energy Drink capped its 3-month campaign of searching for everyday heroes from all walks of life wanting to share their experiences of victory over hardships, of giving back to those in need despite having little themselves. Around 2,000 stories were  gathered from this campaign . This is their way of taking a step towards nation building; in order to inspire Filipinos to be everyday heroes and take a step forward to become one.
Each of the three awardees embodied the greatness of a hero with their creativity, the passion  and courage to take on the awesome responsibility that came along their way.
Mark ""Rubberman" Cerezo of Marikina  learned to make sculptures out of trash and discarded rubber from shoemakers.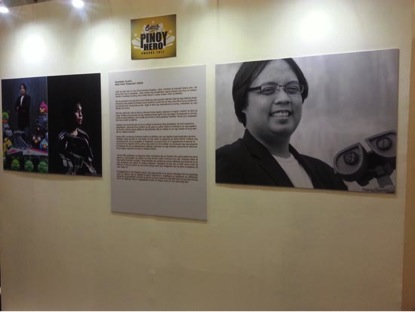 Police Superintendent Dionisio Abude from Davao took in the troubled youth with past crimes due to poverty and made it his mission to turn them into productive citizens.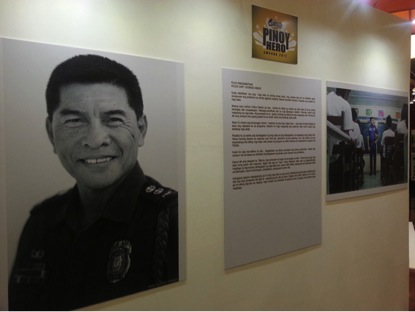 Leonilo Beltran from  Baler,  Aurora, a former OFW electrician who founded Skills Caravan where fellow volunteers teach skills to out-of-school youth and jobless adults.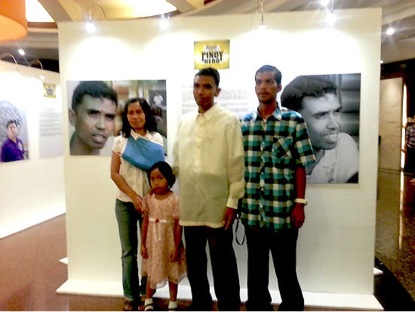 Other inspiring stories
The stories of the six other finalists need to be shared as well. Despite their limitations, these courageous men believed in themselves and made the choice to make a difference in their lives and that of others.
There is Ramil Junasa Jactin of Butuan City, a polio victim who conquered his disability in order to be able to teach and was lauded by Malacanang as an Outstanding Youth of the Philippines; Mark Eden Ellaga of Antique, a driven scholar and the very first Outstanding Student of Antique Awardee; Sherwin Abanilla who hails from Zamboanga is a volunteer of the Philippine National Red Cross Emergency Response Team and dreams of becoming a great leader someday.
Other inspiring stories came from; Benjamin Vidallon of Taguig who used to be a lumpia vendor and janitor but turned his life around and now works as a Call Center Agent and Spanish Translator.  There is Ariel John Villares of Zamboanga, a jeepney conductor and security guard by day and a working student by night. Finally we have Ramley Chio Dangla Cruz who hails from Balut, Tondo and works as a med rep but is also a volunteer firefighter/medic.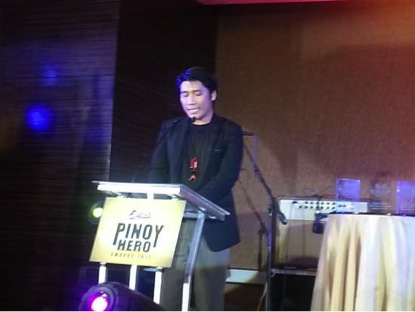 It is just fitting that the keynote speaker and presentors are heroes in their own right and wonderful role models in inspiring one to be a hero. Keynote Speaker and Presentor is Efren Penaflorida  made us proud by being named CNN Hero of the Year in 2009.  Co-Presentors  include Tony Meloto, founder of Gawad Kalinga, Illac Diaz, founder of MyShelter Foundation and proponent of the IsangLitrongLiwanag campaign as well as Major General Renato Garcia, Executive Director of the Help Educate and Rear Orphans (HERO) Foundation where Cobra Energy Drink has committed sizeable cash donations to be spread out in five years.
A pledge to work at being Everyday Heroes
 
Inside every one of us is a hero with skills that can make the world a better place. But how? if only everyone gained enough courage, creativity, perseverance and drive  to make this happen, then our world will be a better place to live in. No wonder the event ended with a Panata that a commitment will be made to work at being Everyday Heroes.
River Maya ended the event with their new single Pilipinas, Kailang Ka Magigising . Their lyrics ring true on raising awareness of bringing out the hero in each one of us. ""Sino ang magbibigay ng buhay , Sa minamahal mong Pilipinas"
 River Maya song  Pilipinas, Kailang Ka Magigising
The Cobra Pinoy Hero Awards is indeed a  tribute to these men and women who continue to inspire us to become better as a nation.  It is fitting that the Cobra Pinoy Heroes Awards recognized these everyday heroes during  National Heroes day  when the nation also recognize our heroes of the past.
Be inspired! Check out other stories in the Cobra Fan Page www.facebook/CobraPhilippines