There is no other choice. Choose a healthy lifestyle. I am diabetic and though my blood sugar is controlled, my cholesterol level is quite high. It is a genetic predisposition that my siblings continue to battle daily. I have removed pork and beef in my diet but still struggle with high cholesterol levels.
My new-found friend, Jean Goulbourn invited me to try her other advocacy for the weekend and to take a walk in the path of natural healing and enter a journey into optimum well being. Her company, Global Vital Source (GVS) had this weekend session in New World Hotel, which was called the called the digestive clean-up or DCU, part of the Clean and Nourish regimen that GVS offers. We were a large group of 34 but eager to know more of
Digestive clean up is akin to an internal spa. It is supposed to be a natural method of cleansing the body. It is a detoxification method of cleansing that causes the discharge of accumulated toxic matter from the digestive tract, liver and gall bladder.
Two days before, I received a text message to refrain from coffee and fatty foods. Vegetarian diet was suggested. At around 8:00 PM the night before my weekend overnight, I had to fast. No food or water. Off I went to the venue, the New World Hotel in Makati, at 7 a.m. on a Saturday. The GVS staff were already there ready to take our weight , blood pressure, waist measurement and materials. A medical technologist took blood samples for blood chemistry.

I didn't realy know what to expect.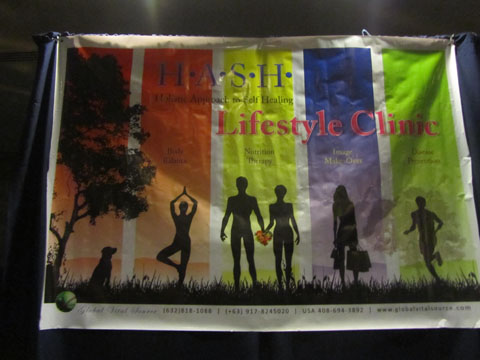 Breakfast consisted of lots of fruits and lemon-water. Whole wheat bread ,carrot-celery juice, vegetable soup , watermelon, pineapple were served after breakfast. All of these actually made me full.
Filipino-American Dr. Dale Flores, a doctor of nutrition, lectured on H.A.S.H. (holistic approach to self-healing). Flores is on his way to becoming a doctor of medicine. One good healthy diet tip to remember is drink a lot of buko juice (young coconut juice and flesh) which is quite abundant in our country anyway.
The charming Jean Goulbourn gave such an inspiring talk on ""My Options and the Power of a Lifestyle Change " and Dr. Christine Gonzales', spoke on ""How to Manage the Stressors in the Body." Dr. Christine Gonzales is a doctor of naturopathic medicine and an author of ""Yes, You Can Prevent and Control Cancer" and ""Healing with the Rosary and Herbs."
There was even an energy healer with us. Russia-based Jo Bilasano, spoke on ""Body Balance." One of the best parts was the dancing exercise. Then it was time for my detox which consisted of five different drinks, mostly Bitter drinks
I felt really clean after the DCU. I know it will be an uphill battle to bring in my family to participate in this healthy food lifestyle. Changing the condiments is a start.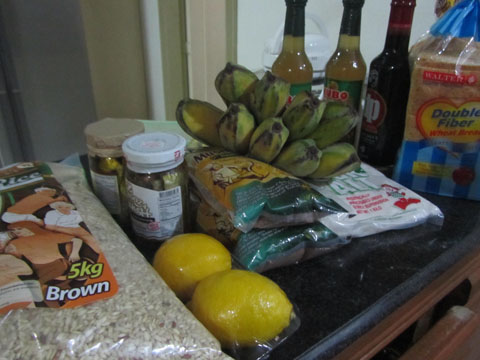 contact details
Global Vital Source is in U-1711 Cityland Herrera Tower, 98 Rufino corner Valero Sts. Salcedo Village, Makati City, Tel 8181088 or 5021505. Or visit www.cleanse-nourish.com