During a tropical heat I am thinking about how cold it is where you are…It is beautiful here, quiet – woods of "wilderness". — Alphonse Mucha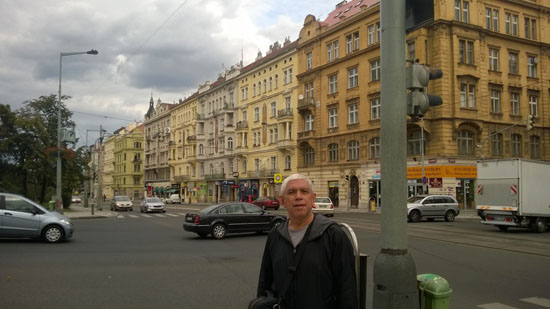 Prague is teeming with tourists . Instead of visiting all the "tourist traps". my daughter brought us to the National Gallery in Prague that offered lovers of the works of Alfons Mucha such a great artistic experience. On our way to the gallery, I cannot help but marvel at the Baroque architecture all around us.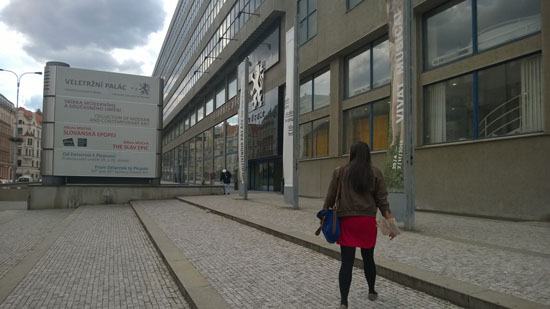 The first thing that struck me was the huge size of the murals.
The Slav Epic is a set of 20 large-format Alfons Mucha´s Art Nouveau canvases summarizing the history of Czechs and other Slavic nations.

The paintings are inspired by Slavic mythology and history of the Czechs and Moravians. The current installation respects Mucha's original thematic layout of The Slav Epic, observing the chronological order of its individual parts. In 1928, Mucha devoted the cycle to Prague.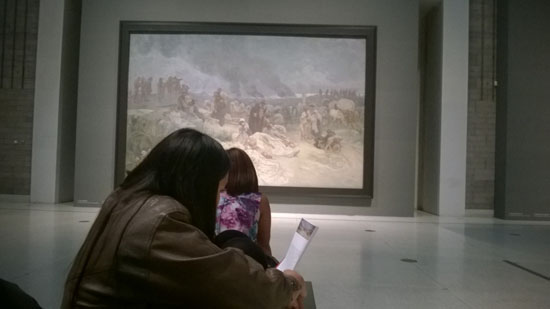 My daughter was kind enough to read through the guide to understand the paintings.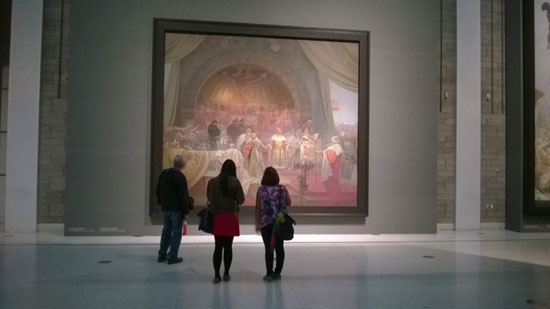 What I knew about Czech painter Alfons Mucha is that he was known for his "original Art Nouveau decorative work in Paris at the turn of the 19th and 20th century. He put his heart elsewhere though: in a cycle of twenty monumental paintings, inspired by Slavic mythology and the history of the Czech nation. Mucha worked on the Slav Epic for almost twenty years and first unveiled it to the public in the fall of 1928 to celebrate ten years of the independence of Czechoslovakia in the Great Hall of the just completed Veletržní Palace."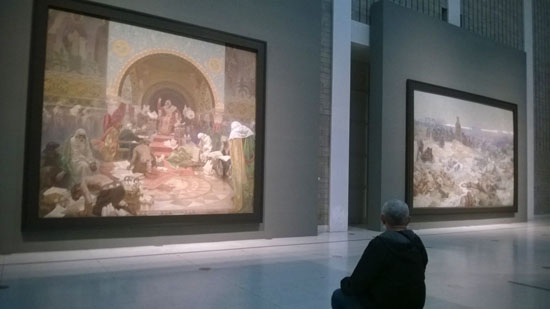 "The cycle's thematic range spans a broad spectrum, from suggestive scenes of mythological Slavic antiquity with pagan worship practices, through representations of historically documented milestones, to the last canvas in the series, featuring a vision of the Slavs' spiritual contribution to the entire human family."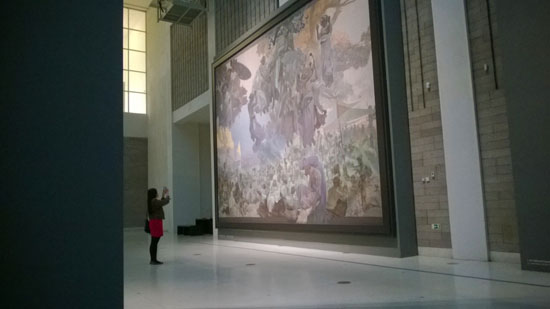 In ten of the paintings, Mucha treated as many episodes from the Czech history, producing a core "Czech epic" which came to constitute a conceptual axis of the cycle whose remaining ten canvases are devoted to other Slavic peoples, and to pan-Slavic scenes.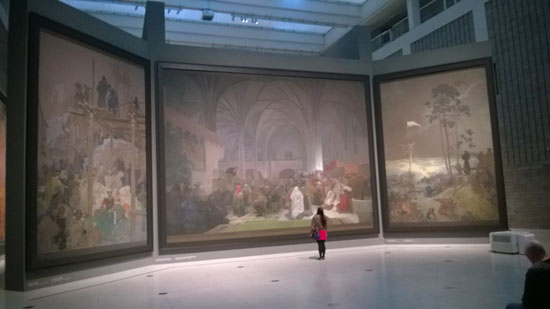 Mucha was quoted as saying that "Once again I was doing historical painting, but this time not about Germany but a brotherly Slav nation. Describing the glorious and tragic events in its history, I thought of the joys and sorrows of my own country and of all the Slavs. "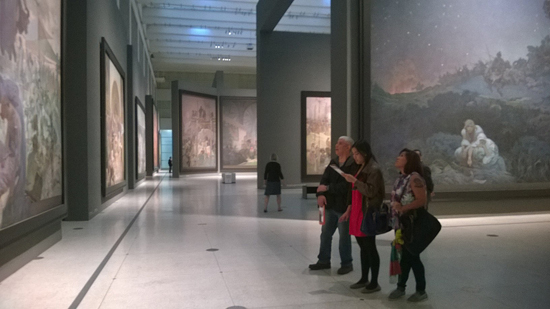 "And so, before I had completed the south Slav murals, I had made up my mind about my future big work which was to become 'The Slav Epic' and I saw it as a great and glorious light shining into the souls of all people with its clear ideals and burning warnings."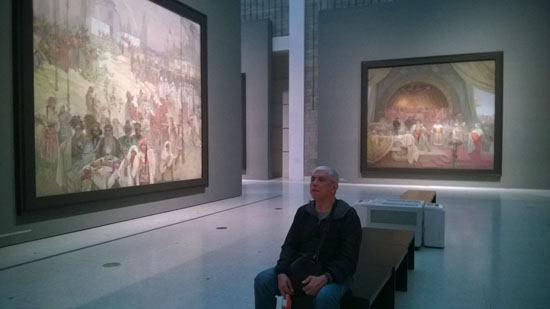 His paintings are beautiful. His depictions of women are beautiful just like this woman in this painting.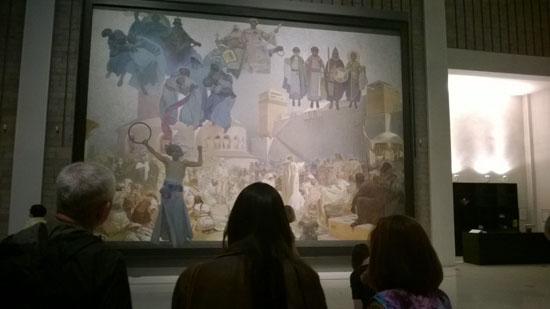 You can read more about the Slav Epic ,the history of Mucha's work and view photos of the paintings.