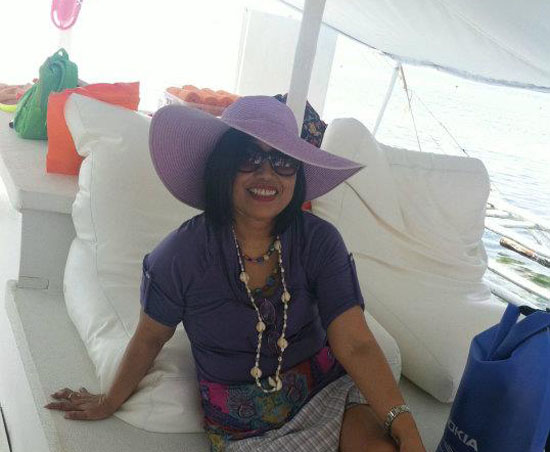 My beloved Cebu is my hometown, the city where I grew up till I moved to Manila in 1975 for college yet my childhood memories leave a soft spot in my heart. These days, I travel to Cebu for business or meet up for high school reunions. I often stay at hotels or at a friend's place since our family sold our home in 2003. The Cebu I know is not the same sleepy Cebu thirty five years ago. I do not recognize the landscape especially with the new buildings, flyovers and widened roads. I usually fire up google maps to determine my location at any point in time.
The invitation to visit Radisson Blu Hotel in Cebu came as a pleasant surprise since I am not known as a travel blogger. Yes, I travel often and share my adventure here but travel blogging is not my main focus. Of course , I jumped at the invitation. Who wouldn't anyway? Any opportunity to visit my hometown Cebu is very much welcome.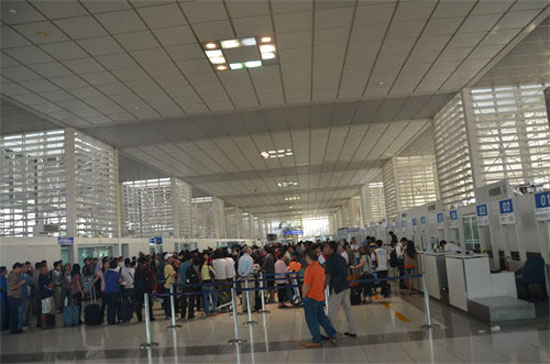 My excitement turned to horror as soon as I arrived at Terminal 2 last September 29. Check in took almost two hours due to the PALEA strike.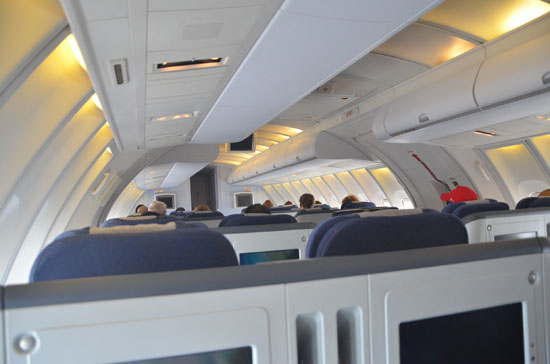 Radisson Blu Cebu was gracious enough to book us at Philippine Airline's Mabuhay class. Waiting for our delayed flight at the Mabuhay Lounge made it a bit easier. A cup of coffee perked me up as I started to work on some of my blog entries. Together with fellow bloggers, Nina and Melo, we boarded at around 10:30 AM but the 747 did not leave an hour later. PAL just had to fill up every seat in this 400 capacity plane. I didn't complain because I knew a lot of frustrated passengers wanted to get on a flight. PALEA may think PAL customers don't care about their plight but really do we know every story of each passenge? The Philippines is made up of islands which make the plane a convenient form of transportation.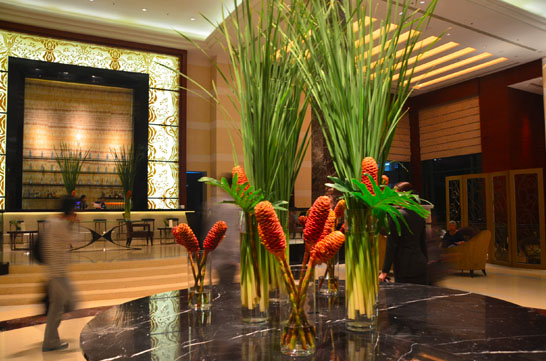 Arriving at the beautiful and stylish Radisson Blu Hotel made it all worthwhile after waiting hours on end at the airport. My spirits were soon lifted as the van arrived at the impressive driveway punctuated by a fountain . The lobby is gorgeous. The expansive space of the lobby is surrounded with monumental granite gilded pillars and marble floorings to the understated onyx wall leading to the 21 floors. The flower arrangement is simple yet classy. I get the feeling of "welcome back to hometown Cebu", my home away from the home I once knew.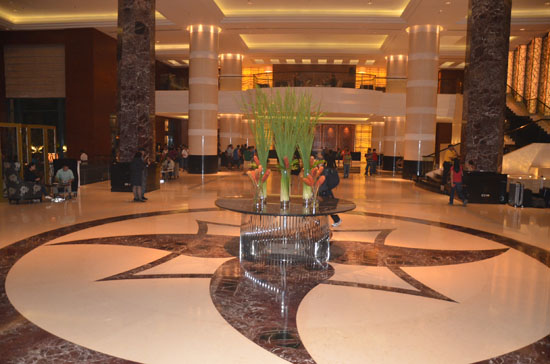 I was here exactly a year ago when Marget, a high school classmate treated me and our fellow classmates to merienda. Mina Gervacio, the new Asst. Director of Marketing and Communications of the 5-star Radisson Blu Cebu explained that the hotel is positioned as the premier and preferred 5-star Hotel in Asia Pacific.
Can I say I was thrilled to stay two nights in this elegant and iconic new landmark in Cebu City?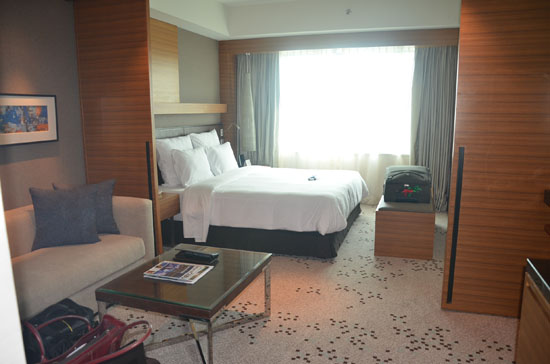 My business superior room is impressive . I spot the Nespresso® coffee machine and iPod® docking entertainment that I rarely see in other 5 star hotels. I don't even need breakfast as long as I can get a cup of Nespresso coffee every morning. I tried this in Singapore two years ago.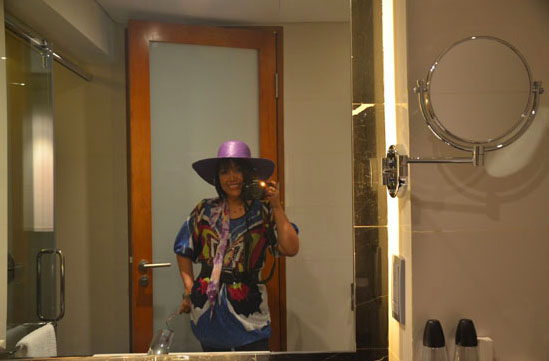 I explored the rest of the room and as always, paused to take a photo of my reflection. The bathroom is not that impressive considering the size of the room (61 square meters) is spacious. I guess, business people do not have the luxury of indulging in a bath tub. I heard other rooms have a bath tub with a splendid view of the city. The office amenities more than make up for it.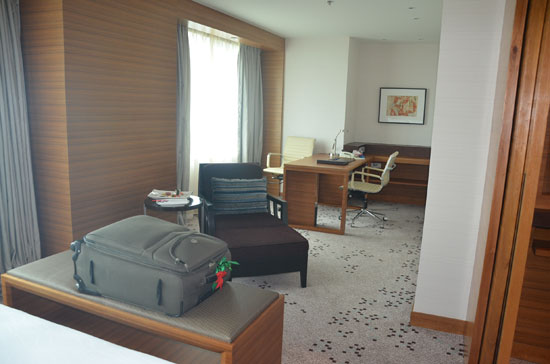 Not all hotels provide free high-speed wireless Internet but Radisson Blu Cebu delivers. Not only that, I noticed there are four outlets for my gadgets. At a hotel in Singapore, I had to request for an extension cord to accomodate the charging needs of my phone, the mobile power pack, the battery pack of the DSLR and the video camera.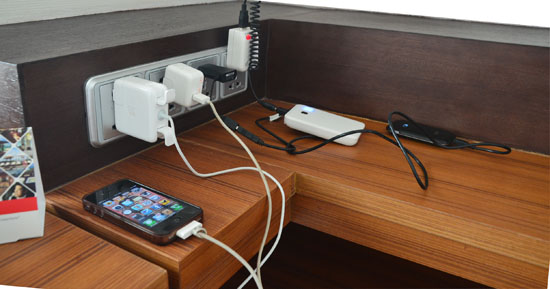 Looking down from my 14th floor window, my view showed part of the Mactan channel, and the harbor. Cebu has indeed grown so much yet tall buildings do not clutter the landscape.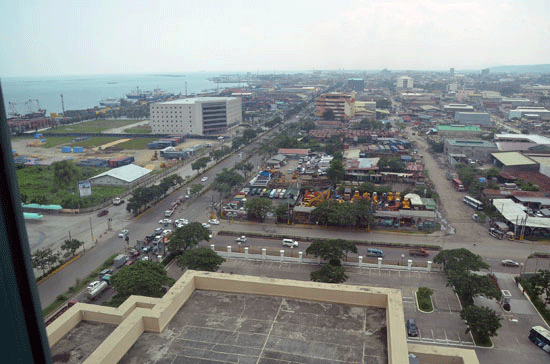 I revisited the Feria restaurant from a year ago. The interiors are modern and the lighting exudes calm ambiance. That is the general feeling when you are here at Radisson Blu. Every corner is just too pretty. If you look closely, the materials used in this luxury hotel utilize locally sourced materials like bamboo and mother of pearl.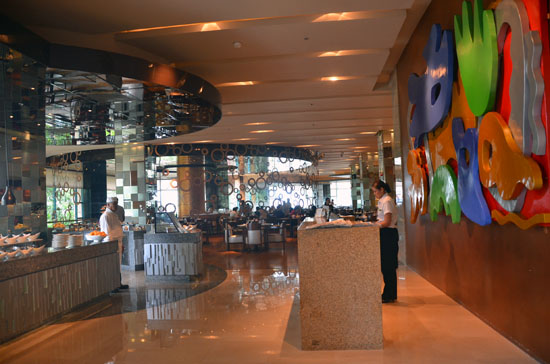 Lunch and dinner buffet is served daily. My absolute favorite has got to be the homemade ice cream particularly the orange chocolate and avocado flavors. The ice cream is such a best seller that if you dilly-dally, you will ran out of your share.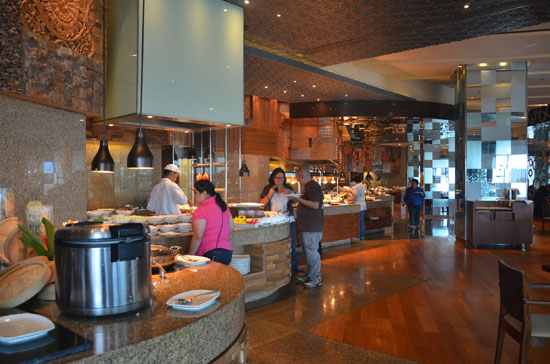 I didn't get cooped up in my hotel room. Radisson Blu arranged an island hopping tour with Islands Banca Cruise. I've been to an island banca tour in 2009 and imagined it would be the same kind of banca. I was surprised to see a saucy looking banca which is actually a traditional pumpboat outrigger, with an expanded sundeck, cushioned seats, and crisp white exteriors. This couch lulled me to sleep during my return trip from Pandanon Islands and Gilutungan. There are other islands but didn't have time. Other island destinations are Talima ,Nalusuan , Olango.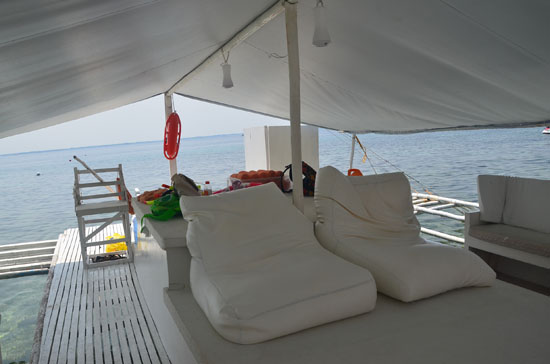 We were also there to witness the launch of Amazing Taste of Thailand" a two-week Thai food festival from Sept. 30 to Oct. 9, 2011.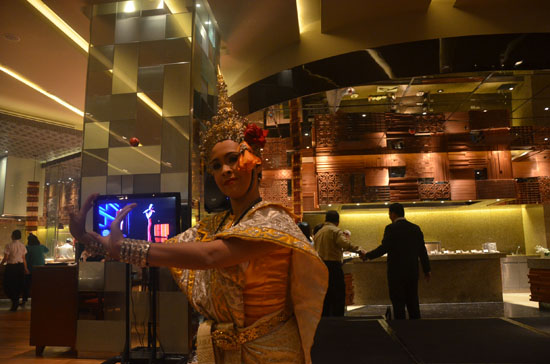 Not only did I get to feast on my favorite Thai dishes , Radisson Blu also brought in cultural dancers from Thailand for the authentic feel to the food fest.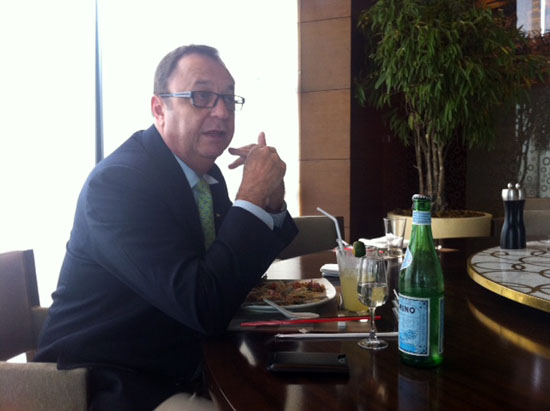 A few hours before we flew back to Manila, we talked to Mr. Lyle Lewis as the Hotel's new General Manager and Vice President – Philippines and Japan, Carlson Hotels. Mr. Lewis focuses on strengthening Radisson Blu Cebu's strategic positioning as the first Radisson Blu brand in Asia-Pacific. He also hopes to introduce exciting new innovations and key differentiations for delivering the Hotel's characteristic ""Yes I Can" service philosophy in a vibrant, contemporary and engaging hospitality environment. No wonder Radisson Blu is the number 1 out of 62 hotels reviewed at Trip Advisor
It was an interesting conversation as we exchanged tips on social media and his experience as a hotelier. I proudly showed him that I am the "Mayor" of Feria Radisson Blu in Four Square. I wonder how long I will hold that title in cyberspace.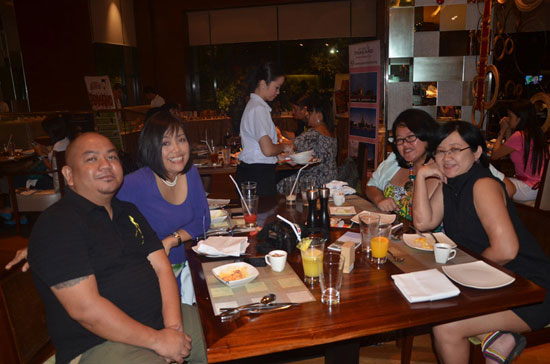 They say the Radisson is reputed as the Hotel that "Loves to say Yes". I have yet to experience if this is true because I am an invited guest here and of course I will be biased towards the service. The staff are just wonderful though. I will surely come back when a business trip calls for it. With an SM advantage card, there is a 20% discount and locals rate starts at a low of 4,500 pesos for a de luxe room.
Cebu's landscape has indeed changed the past 35 years and along with it, a fresh new landmark and high standard of excellence arrived in Radisson Blu . And all because Radisson Blu dares to say "Yes I can" .
More photos of Radisson Blu Hotel and Islands Banca Cruise in my Facebook