Just letting you all know that I blog for the Family & Parenting section of Philstar.com UNBLOGGED every Tuesday for the next three months. Well, UNBLOGGED is the official blog section of philstar.com. It features emerging and seasoned bloggers dishing out fresh content on a myriad of topics that shape up today's popular culture-delivered in a laid-back but no-nonsense style that is sure to keep readers informed and entertained.
My first article was about "Parenting in a Digital World" and my second is "The Truth about the Birds and the Bees", an excerpt of which is below: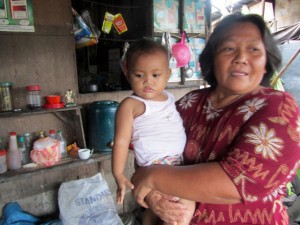 I often monitor the keywords in my blog to check which entries are popular or not. One keyword, ""sex," brought me a number of hits. That puzzled me the first time I saw it but apparently, it was pointing to my ""sex education in the Philippines" entry that I wrote in 2006. It continues to receive comments from parents and students four years after I posted it. Why? Sex education is a controversial topic, made more relevant with the Reproductive Health bill that has yet to be passed. It shows that people are searching for more information on sex education. The people who continue to fight against sex education should listen to the parents and our children because they are the ones affected by it.