This Family Media Plan was first posted at Manila Times
The American Academy of Pediatrics (AAP) developed an interactive, online tool so families could create a personalized Family Media Use Plan at HealthyChildren.org/MediaUsePlan
Meet two mothers who have different media plans for their kids. One mom of two girls aged nine and 10 years old says gadgets are only allowed on weekends. This is assuming they don't have exams or a tremendous amount of homework. Also, they cannot use the gadgets the whole day as we "force" them to go outside and play. She also added that she is friends with her kids on Facebook, the only social network allowed. Her kids are hardly ever on Facebook so there is minimal monitoring. This mom also has access to their gadgets and Facebook. Their gadgets are synchronized to her gadgets so she knows what they download. She created their FB accounts so she knows their passwords. Their android tablets are also synched to her Google account.
Then there is another mother of two, aged nine and 13 years old, who doesn't have weekday-weekend play and gadget rules. She allows her kids to use gadgets as long as they satisfy a grade requirement, which is no grade below B+ or 88. She is connected to them via Facebook but they hardly use it. They don't have Instagram but have Twitter for school use.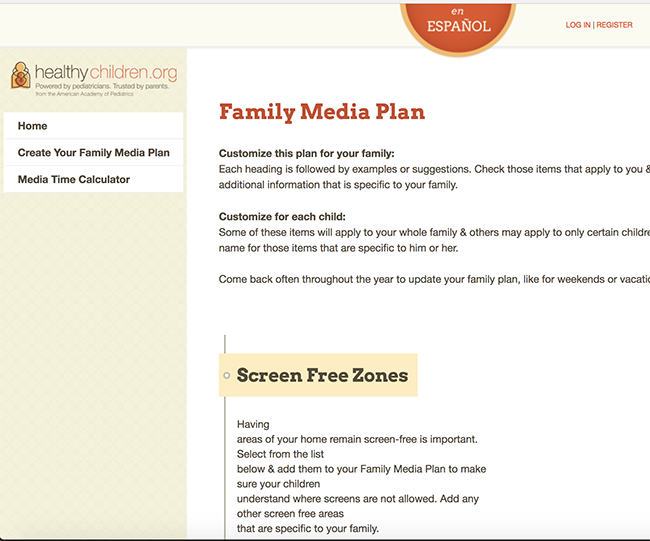 Like I discussed in my last column, "Are digital gadgets good for our children?", parents play a role in guiding children and teens navigate the internet and media environment, just as they help them learn how to behave off-line. No one can decide the media plan for your family except the parent or caregiver but there are recommendations to give you an idea.
The American Academy of Pediatrics (AAP) recommend that parents or caregivers develop a family media plan that considers the health, education, and entertainment needs of each child and the whole family. Our family pediatrician told me that the Philippine Pediatric Society (PPS) follows the recommendations of the PPS.
Continue reading at the Manila Times