"All fathers are invisible in daytime; daytime is ruled by mothers and fathers come out at night. Darkness brings home fathers, with their real, unspeakable power. There is more to fathers than meets the eye." – Margaret Atwood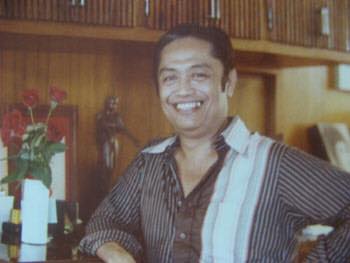 ""A father is always making his baby into a little woman.
And when she is a woman he turns her back again."
Enid Bagnold
Happy father's day to all the fathers and single mothers out there.
Happy father's day to the dad of my three children.
Unlike most couples I know, I have never called my husband , "dad". I told him from the start of our marriage that I would always refer to him by his first name, "Butch" because I think it is more romantic than "dad" or "daddy".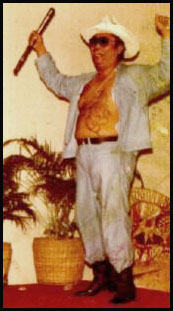 ""My father didn't tell me how to live; he lived, and let me watch him do it."
Clarence B. Kelland
"Dad" is reserved for my dad. Even if my daddy old boy is not around, he will always be a daddy in my heart . Daddy taught me to live, love, laugh, to be strong , and committed to God , family and community. Dad gave me the greatest gift : he believed in me. Though a late bloomer in community service, I always think of my dad who showed me how to be passionate to a cause. That is why I always sign with my maiden name in honor of his memory.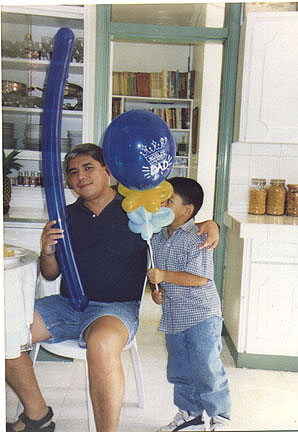 This photo was taken in 1999, the last Father's day
that my husband celebrated with his son.
For fathers who have lost a child, there is a sense of remembering how much fun it was and how terribly sad it is not to have their child
to hold and tell them of their love. My husband wrote once on this feelings of loss and quoted Gordon Livingston "And so, as I contemplate the western horizon of my life, I think of my son with exquisite sadness and profound gratitude. He evoked in me a capacity for love I did not know I had. Those feelings did not die with him, nor will they, I pray, die with me."
""Any man can be a father, but it takes a special person to be a dad".