To the Noynoy supporters
Take time to read carefully from beginning to end including citations from columnists. This is about the grief and sense of loss (then road to acceptance) as the title suggest. This is not about you. Be happy your candidate won instead of making fun of people's pain. Of course, you are entitled to get pissed (at the author of the Business World article I quoted) as we are entitled to our sadness. Remember that the quality of a victor shows in how he treats the defeated. thank you.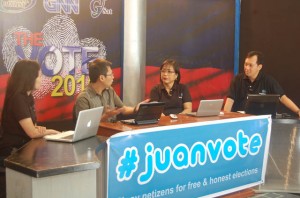 May 10 called upon #juanvote to close the day with our anecdotes of the historic first national automated election. Right before we went live, the breaking news of the Comelec hit us hard. The speed of the results just stunned us. Thirty-five (35%) of the votes were just transmitted. Noynoy Aquino took a lead.
I was restless that night, unable to sleep. Did I waste 9 months of my life to voters' education when I could have ventured into more profitable endeavors? You might all know by now that I didn't vote for Noynoy Aquino because he didn't fit my critieria of competency, character, coherent platform and clear vision. The night before May 10, I told myself that no matter who the president will be and as long as it is a fair and clean election (unlike the Hello Garci scandal in 2004), I will support the new president whoever he/she may be.
Just like sudden death, the impact of the news was shocking. How could 40% of the voters ignore "several candidates far more qualified by a record of public achievement than Noynoy" ? As Rene Azurin expressly wrote
"Mr. Aquino, because he is famous and a celebrity, can claim authority over us without any demand to show prior proof that he is at all qualified to exercise it. That's intrinsically unfair. Of course, this is not Mr. Aquino's fault. It is our fault for allowing ourselves to fall — stupidly, let us admit — under the spell of celebrity."
The rest of the 60% who did not vote for Noynoy are probably in shock like me. If we remove the 25-30% that voted for Erap, roughly 40% are feeling dismayed. This country would rather vote "for some guy who, we know merely as the son of two politician parents and whom foreigners find agreeable."
Because, right now, we are merely continually repeating the history of a country who would not vote for a man who pulled himself up from poverty, despite having no rich family connections, by sheer grit, determination, and ability to take insults from the ruling class. This is the history of a people who would not vote for a Bar topnotcher, Harvard grad, and the country's youngest Defense secretary. This is a country that would not vote for a senator, former mayor, and lawyer; of an agricultural country who would not vote for an agriculturalist; or a commerce graduate and pastor; or a governance advocate and professor. This is a country that will not vote for a Lincoln, a Mandela, or an Obama even if they landed right in the middle of EDSA simply because they're self-made successful men.
How can you blame the Villar supporters for feeling sad when Manny Villar conceded the next day? Can you blame some of the voters who felt like their qualified candidate was not given a chance because they did not have celebrity status?
My children are first time voters. I enjoined their participation in the elections by encouraging them to write for Blog Watch, a voters ed project. L, my eldest girl wrote the How to vote in an automated election in November 2009 and is the most popular article in the Philippine Online Chronicles where Blog Watch is hosted. I prodded M to research and draft the platform matrix in my article, Guide to presidential candidates (it was continued on by the Philippine Online Chronicles). I shared articles on the presidentiables, the party lists, the senatorial candidates. We discussed the pros and cons of the candidates. I'm proud to say that my children are part of those who voted based on solid criteria.
Can you now blame my children's disappointment and low spirits when the results came in? A first time voter, a first time heartache. One of my girls said "Did my vote even matter?" I cried when Manny Villar conceded. One of my kids teared as well. I talked to the Gibo and Gordon supporters in Twitter. Some of them expressed their sadness to me. Other supporters felt so weak that they just slept or stayed at home.
One often suffers temporary emotional pain in response to loss of anything that is very important to us. In this case, the loss of a dream where we looked up to potential leaders of our country who hold the future of our children. The pain is a normal internal feeling one experiences in reaction to a loss—the defeat of a candidate in the elections. The pain is even made worse by the winning candidates in the senatorial slate which are mostly celebrity or familiar names.
To the supporters/volunteers of Gibo Teodoro, Dick Gordon, Manny Villar, Ed Villanueva, JC de los Reyes, Nick Perlas and even Jamby…
The defeat of your candidate hurts. This is a loss of a dream you nurtured in your mind for the love of country and your children's future. It is okay to cry. It is a normal reaction to loss. It is not a sign of weakness. I needed to tell myself that: feel, acknowledge, and express my emotions with an attitude of acceptance and compassion. As painful as those feelings may be, I know I can handle it if I bear them with a sense of loving acceptance. Once I did all that, I was able to mobilize my energy and direct it toward what is important in my life, instead of expending so much effort to keep the pain bottled up where I won't feel it.
Since May 11, I have been staying at home, resting from the disappointment. I feel a little better now as I go through the roller-coaster process of loss to acceptance. The loss of a dream will not stop me from continuing on with another ambitious project- nationwide voters education where concerned citizens, academe and #juanvote will initiate next week.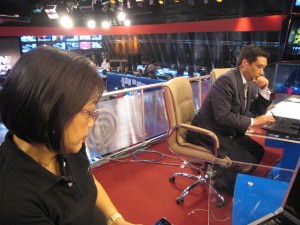 With a new president being proclaimed soon, I cannot help but be optimistic that it will still turn out well because it's the only country we have and the only one we can leave to our children. I comforted my two girls "I know it is disappointing but be proud and happy that your vote was based on an informed process and bolstered with your conscience."
Like I said in an interview in ANC Halalan 2010 on May 11, "We need to support our new president". Yes, I did not vote for Noynoy but I want to be instrumental in his success through participative citizenry.
My work is not over. Tomorrow is another day. The dream is still there to hold and make it a reality.
"Acceptance is not submission; it is acknowledgement of the facts of the situation. Then decide what you're going to do about it." - Kathleen Casey Theisen