For news on Mariannet Amper : visit my entries at Suicide, Media and Mariannet Amper and Childhood and Adolescent Suicide Deaths in the Philippines
One of my proudest primetime adventure is speaking in a dialect that I am not fluent in TV or radio interviews. Though raised a Cebuana, my first language has always been English. My parents often spoke in Tagalog between themselves. I learned to understand basic tagalog but never spoke it at home. Same with Cebuano. I have been skirting from a certain radio station mainly because I just cannot speak tagalog properly. How will I ever explain grief as pagdadalamhati without getting my tongue all twisted up in knots? How does one translate the word denial in Tagalog? Or Depression?
Do you want to talk to my husband?, I bargained. He speaks fluent Tagalog.
The executive producer pursued "It's alright to speak in English". Yeah right, English is fine. The listeners will understand but what will they think of me? But I remembered that I am in an advocacy and I needed to hurdle my speech limitations at all cost. I asked for the guide questions and with the help of my husband, I praticed the tagalog definitions of most grief terminologies including pronouncing the tongue twisting pag-da-da-lam-ha-ti. The good news was I can do the interview via phone patch which meant that I can have a cheat list in front of me. Goodee. I clapped my hands.
Armed with a "Do NOT disturb" signage, I was up and about for the one-hour interview. Imagine if my husband yelling something at me at the background would be captured live for all the Philippines to hear.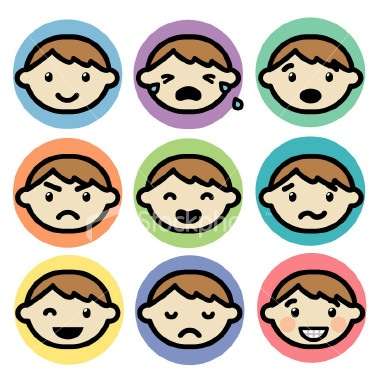 Now one of the questions struck me. Are Filipinos emotional? Do you think that all the Filipino movies, telenovelas influence Filipinos to be emotional?
My thoughts immediately turned to my husband. During one of our spats as a newly married couple, I could see a "Christopher de Leon" emoting in my husband. Even the hand movement to emphasize a point, flipping back the head, and banging the door reeked of sappy Filipino movies. I was horrified.
Of course, I did not want to embarass my husband in live radio broadcast. Instead, I replied back to the host:
It's okay to have and feel our feelings—all of them. It is okay to acknowledge and accept our emotions. BUT…we don't need to allow our emotions to control us. Neither do we need to rigidly repress our feelings. It's important to take care of ourselves emotionally.
I then gave a few examples.
Now, I don't watch Tagalog movies or Korean Telenovelas so I have no idea how these actors emote a certain feeling. I wish these actors show their emotions then relate how they took hold of their emotions in a positive way.
For example, jealousy. How do actors portray jealousy. It's normal to feel jealousy. Acknowledge that feeling, right? But what if the actors show the jealous wife throwing some acid on the mistress' face? That's very counterproductive. Healthy emotions allow us to move on to something positive. Instead of being incensed with the mistress, take care of yourself. Have a new hair style, new dress, new look, and new attitude.
What about anger? Feeling angry and sometimes the act of blaming is a natural part of accepting loss and change. How does the Filipino movie handle this emotion? Perhaps, a fist fight, a hair-pulling fight? Talking of self-responsibility and personal accountability not blame is a boring dialogue. Though surrender and self-responsibility are the only concepts that can move us forward, we may need to allow ourselves to feel angry and to occasionally indulge in some blaming.
Being emotional, whether one is a Filipino or not is not necessarily a negative trait. I'm open to the lessons my emotions maybe trying to teach me.
After I feel, accept and release the feeling, I ask myself what it is I want or need to do to take care of myself. Taking care of myself emotionally means I value, treasure, explore the emotional part of myself.
The radio interview opened my eyes to the reality that a majority of filipinos do seek self-help and outside support. My talk on grief opened the floodgates of emotions related to loss which were not death-related. Now, I need to brush up more on my Tagalog to share recovery principles because I ended up not using that tongue twisting pag-da-da-lam-ha-ti.