"No one school is right for every child. When searching for a school for your child, the question is not whether a particular school is good or bad, but whether it's the right school for your child. You might ask the school, 'What is your definition of a successful child at this school?' or 'What kind of child would find success here?'" David Harris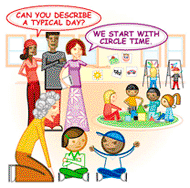 It must have been two years ago that I told my daughter to write a guest post in my blog on bullying. She didn't hesitate to share her experience to my readers because doing so will raise awareness to parents that their kids should never ever be bullied at school.
One thing I do know is that a lot of the insecurities I have about myself is rooted in the fact that I got bullied a lot during my early elementary school years….they pass it off as play, or maybe an early life lesson: the world can be a terrible place filled with people who will treat you with undeserved cruelty. I do understand that kids have to grow up and learn that hard lesson someday, but I think anyone under the age of ten is too young to deal with that much reality. At that age, it's important for children to learn to accept or at least respect people for exactly who they are instead of making fun of their differences. What kind of lesson will be passed on to them if their elders shrug off bullying as something totally normal?
Her reflection of her bullying experience just tore me apart. I felt so helpless because during those days, children just had to deal with bullies. I considered moving schools but all the schools in the nineties were just Montessori-imitations or the usual large traditional schools. Parents are fortunate these days because they face a wide range of options aside from traditional Catholic schools that I attended to. Take for example, homeschooling that my friends, Jen and Julie are doing to their young kids. Then there are the non-traditional schools , the alternative to traditional schools.
As a mom blogger, I get a chance to visit non-traditional schools and check out their curriculum and programs. This is an opportunity to share these information to my readers and for them to discern if this is the right school for their child.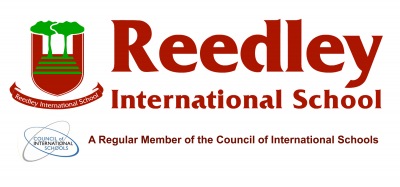 One of these school visits is Reedley International school (I will share other schools in future blog entries). While researching for schools that engaged in anti-bullying programs two years ago, I bumped into Reedley International School's successful ""Drop the Label, Be Kind" program. It is an anti-bullying campaign that has lessened the instances of bullying on campus by creating a supportive school community of students, teachers, and parents. Through this initiative, Reedley hoped to significantly decrease the number of bullied Filipino kids, and help lead them to a holistic life dedicated to achievement and respect for others.
Two years later, I finally had the chance to visit Reedley International School and meet Jerome T. Castro, Reedley's Headmaster, and Emil Ong, Director of School Development. Let me just say I am very much impressed with their programs (but that is looking at it at face value since my kids are all college graduates now and will never know if it is true to its word). Meeting David Bonifacio , the son of a fellow Cebuano whom I knew in high school gave me some assurance that indeed, Reedley helped honed his potential. He is the first valedictorian of Reedley and is involved with healthy lifestyle and Habitat for Humanity. What an amazing guy, David is! He related that "no, he didn't move because he was dumb and Reedley is a second chance school". The small class size was ideal to him. He added that he could actually talk to the headmaster without fear of a long condescending sermon.
I also met a mother who joined our roundtable discussion and reflected on her sensitive son , so similar to my soft-spoken daughter. Although her other sons studied in a traditional school, she desperately took a chance and enrolled him in Reedley. Her son thanked her on the first day of school for moving him to Reedley. The mother never regretted her decision. While all this free-flowing discussion was happening, I sent a tweet that I was in a Reedley's roundtable discussion. Soon, my followers like @cesdrilon, @mymomfriday tweeted back that their young kids study there. That was reassuring to know.
Aside from their anti-bullying program and small class size, here are some other features that impress me:
1. I am amazed that Reedley use Sean Covey's ""The 7 Habits of Highly Effective Teens and Happy Kids" as a textbook.
2. Caring and competent teachers who become mentors, friends and role models as former student, David related to me.
3. Reedley says they are more like a roadmap, "i.e. they nurture each student to reach his or her potential and aim higher with less stress through academic consultation, customized action plans addressing each child's developmental needs, parent chats, intensive guidance counseling and review programs for college entrance tests."
4. International standards based on the McRel program from the USA. The Science and Math programs are derived from the Singaporean national curriculum.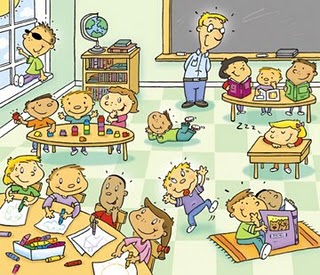 I told Emil that this is the school that my child never went to. Based on my child's needs and my values, it contained all the components that a school should incorporate in their program. The only limitation I think I might have if my daughter were still elementary level today, is that tuition is more expensive. I was a full-time homemaker whose part-time income was not sufficient to cover tuition fee even if I added my husband's income. That is in hindsight now because non-traditional schools were not around then. I might have found a way or else take the homeschooling option.
If you are shopping for a non-traditional school or an alternative to traditional schools, check out Reedley. Don't take my word for it. It is important to know what you want for your child. Choose a school that complements your values. Academic excellence might be important to you but you might be looking for other features such as a language program, a school that focuses on music or one that has a sports-oriented culture. Investigate the school's teaching methods if it will stimulate or hone your child's talents, strengths and interests. This might just be the school that match the individual needs and interests of your child.
You can find more information at their website, Reedley International School.
Image credit and here