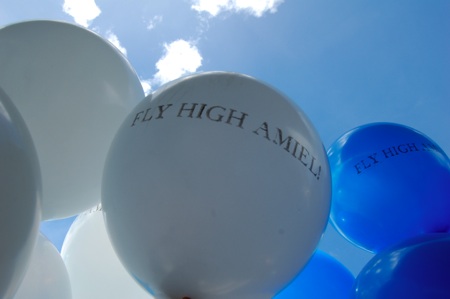 Fly High Amiel!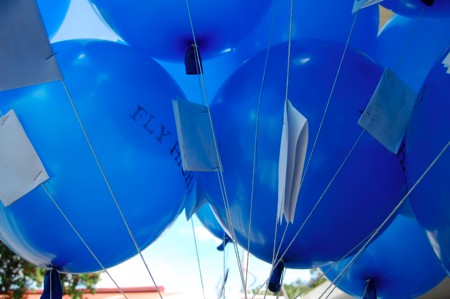 Amiel's classmate attaches a note for Amiel on the balloon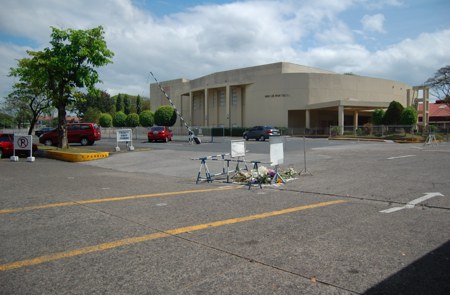 Amiel died on this spot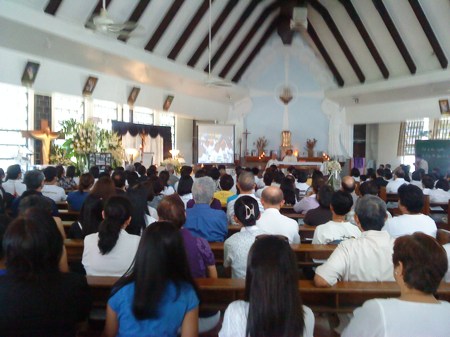 A touching Video Tribute for Amiel Alcantara with a song "Gone too Soon" brought tears to almost everyone present (View video tribute.)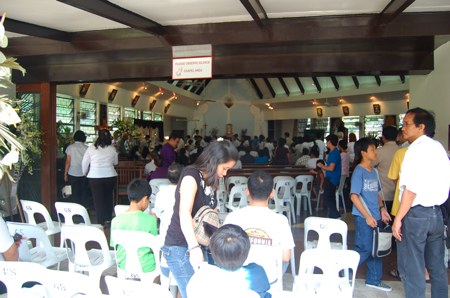 Final Viewing at the the Chapel of the Holy Angels at the Ateneo de Manila University Grade School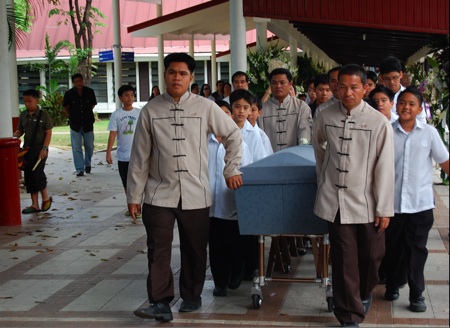 Amiel's coffin being brought outside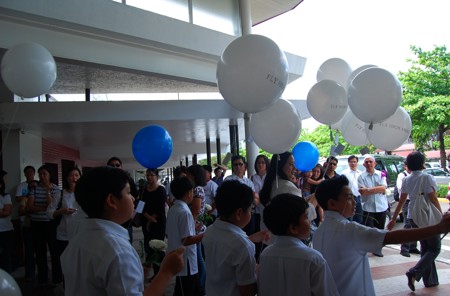 Amiel's classmates follow with their balloons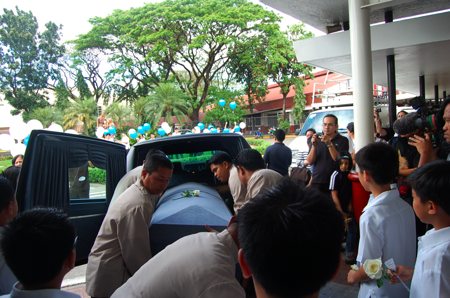 Some classmates carry a flower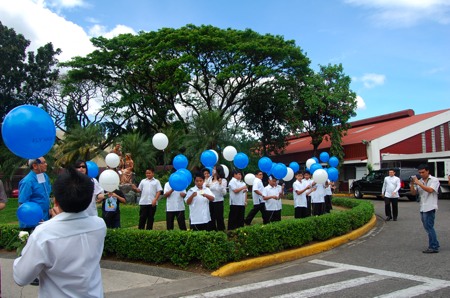 Amiel Alcantara's classmates converge in a circle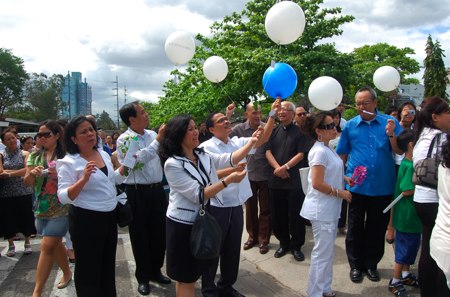 Pepe and Melanie Alcantara prepare for the balloon release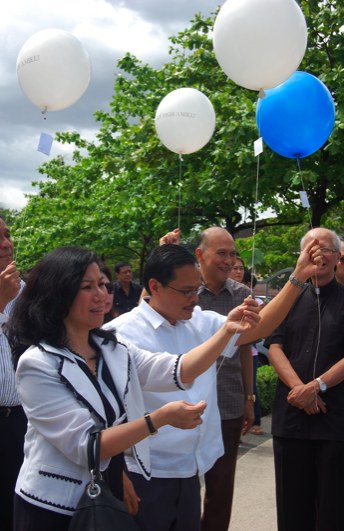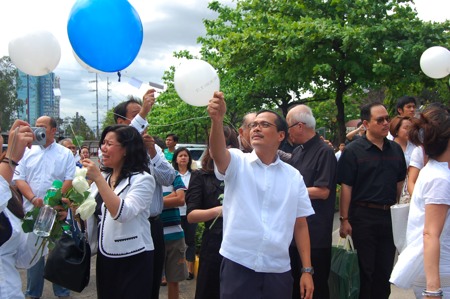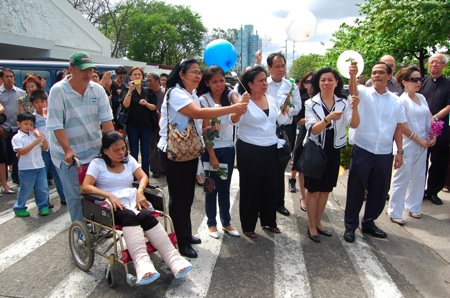 Khan Alcasabas (The Alcantara's driver), Tata Suarez (the yaya in wheelchair) to the left participate in the balloon release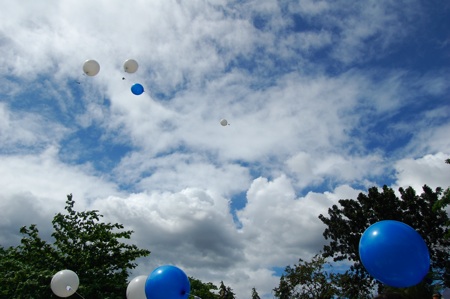 Fly High Amiel , as his classmates release the balloons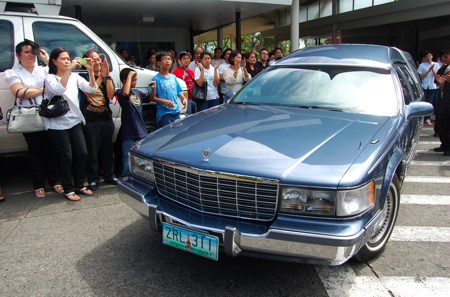 Amiel's car pass by as balloons are released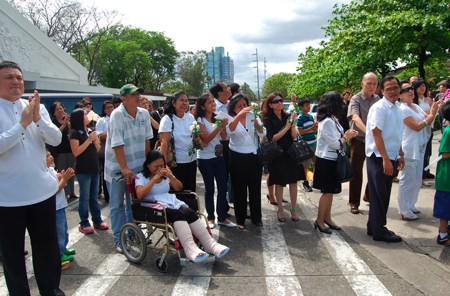 Yaya Tata Suarez is inconsolable. As soon as I take this photo, I go to her and offered my hand of sympathy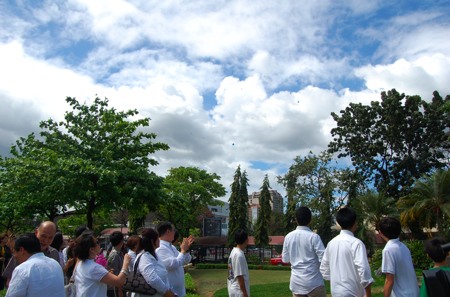 Friends , classmates, relatives clap as the balloons which carry "Fly High Amiel" soars to the blue skies

Julian Miguel Carlo C. Alcantara
"Amiel"
Born on July 20, 1998
Joined His Creator on February 24, 2009
(at the back of the card is a poem)
"Safely Home"
I am home in Heaven, dear ones;
On, so happy and so bright!
There is perfect joy and beauty
In this everlasting light.

All the pain and grief is over,
Every restless tossing passed,
I am now at peace forever,
Safely home in Heaven at last.

Did you wonder I so calmly
Trod the valley of shade?
Oh, but Jesus' love illumined
Every dark and fearful glade.

And He came Himself to meet me
In that way so hard to tread;
And with Jesus' arm to lean on,
Could I have one doubt or dread?

Then you must not grieve so sorely,
For I love you dearly still;
Try to look beyond earth's shadows,
Pray to trust our Father's Will.

There is work still waiting for you,
So you must not idly stand;
Do it now, while life remaineth
You shall rest in Jesus' land.

When that work is all completed,
He will gently call you Home;
Oh, the rapture of that meeting,
Oh, the joy to see you come!
Fly High Amiel! Till you are safely Home.
Cathy writes more in her entry, Fly High, We Bid Amiel Alcantara Good-bye
Pepe Alcantara's Eulogy
Continue reading in my next entry the Message of Pepe Alcantara to Amiel, his family, to himself and the community. It is very touching and poignant.
Video Tribute with Gone Too Soon Song
Video tribute
"Gone Too Soon"
Like A Comet
Blazing 'Cross The Evening Sky
Gone Too Soon
Like A Rainbow
Fading In The Twinkling Of An Eye
Gone Too Soon
Shiny And Sparkly
And Splendidly Bright
Here One Day
Gone One Night
Like The Loss Of Sunlight
On A Cloudy Afternoon
Gone Too Soon
Like A Castle
Built Upon A Sandy Beach
Gone Too Soon
Like A Perfect Flower
That Is Just Beyond Your Reach
Gone Too Soon
Born To Amuse, To Inspire, To Delight
Here One Day
Gone One Night
Like A Sunset
Dying With The Rising Of The Moon
Gone Too Soon
Gone Too Soon
News and Video
Outpouring of grief at cremation of Amiel Alcantara

For the latest Philippine news stories and videos, visit GMANews.TV
Amiel Alcantara cremated at Arlington

For the latest Philippine news stories and videos, visit GMANews.TV