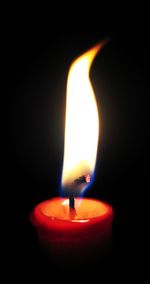 The mother of a my husband's brother-in-law passed away early this morning. Although the mom was ill for the last two months, her death was still sudden. A few minutes before she passed away, she scribbled a note saying "Welcome J and A". It's like she knew she was leaving. Since the children are all based abroad, they had to rely on friends and relatives to check on things while they prepared for their trip to the Philippines. How stressful it must be for them to think of all the funeral arrangements. Having experienced 5 deaths in my immediate family from 1976 to 2003, the stress alone in funeral arrangements is overwhelming. While on our way to the chapel tonight, I told my husband that we should consider having funeral insurance (I forgot the term for it). I can't imagine having to burden our children with our funeral.
When my father died in 2003, the "funeral assistance" component of my sister's Philamlife plan did a wonderful job of coordinating paperwork, details for the coffin, the funeral car etc. All we had to do was approve it or provide suggestions. This was not the case when my son died in 2000. One does not expect to bury your child so one is totally unprepared for this formidable task. An accidental death in a city far away from home added to burden. Where can we get 70,000 pesos at 7:00 PM to pay for the coffin? Where can we get the death certificate at this time of the night? On a saturday night? What ? Where? How? By God's grace, friends and political connections produced the cash and the death certificate. The task of choosing a coffin is the most depressing job ever but it needs to be done. My 14 year old daughter sensed my hesitation and held my hand as we shopped for a coffin. Walking like a zombie, I jolted from my stupor when she pointed to a purple coffin.
A purple coffin , mom!
huh?
Oh no, dear. Luijoe is a boy and he can't be buried in a purple coffin.
For a brief moment, mother and daughter laughed. We found humor in an otherwise depressing situation.
See, if there was a funeral events coordinator ( much like a wedding events coordinator), we would not have to face such a
daunting and crazy task. In my deepest despair, I might have ended up agreeing with Lauren's choice of a purple coffin.