It has been a while. In my dreams, I wept that it woke me up still in tears. I forgot my dream now but I remember Luijoe, my beloved son was in it. Then it occurred to me, today is his 12th Angel year. It has been 12 long years. Imagine, I lived through those years. When my grief was so fresh, the wound was so deep , my heart so broken , I felt I fell into the deepest virtual pit in my mind.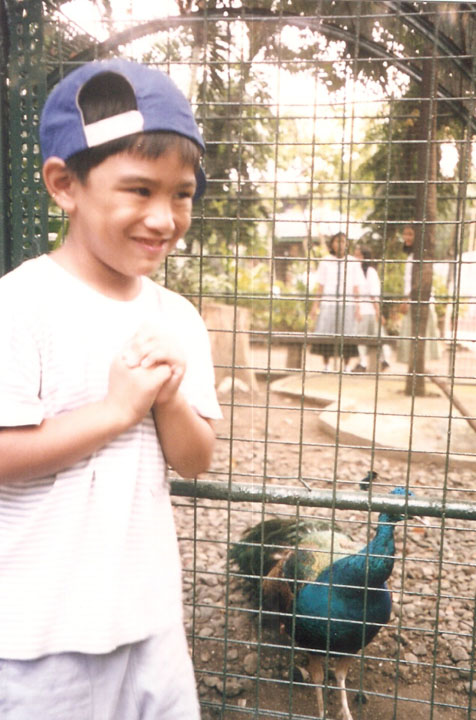 It took me nearly five years before I emerged from that deep dark, cold pit . But now, when something triggers the memory of my son enough to make me cry, I find it comforting. It tells me that time is a measureless dimension in which my son and I are always part of each other.
Indeed, death took away my beloved son. That's all there is to it. But grief gives back. Looking back at the past 12 years , I was not simply eroded by pain. I became more attuned to my emotions.. more aware, more compassionate, and more able to help others.
Grief is powerful alchemy. It plunges us into sorrow and forces us to face the finiteness of life, the mightiness of death, and the meaning of our existence on this earth. It does more than enable us to change; it demands it.
The way we change is up to you, and it is possible to be forever bowed by grief. But it is also possible to be enlarged, to find new direction, and to allow the memory of the beloved person we have lost to live on within us, not as a monument to misery but as a source of strength, love, and inspiration. By acting on our grief, we can eventually find ourselves a place of peace and purposefulness.
It is my belief that all grievers, no matter how intense their pain, no matter how rough the terrain across which they must travel…can eventually find that place within their hearts.
Today, I am very much aware Luijoe lives in my heart

Our souls entwined

communicating everyday.
Everything I had with Luijoe when he was alive still lives in me. He lives in every word and action I do for the rest of my life.