by Lean Panganiban, as originally posted at Philippine Online Chronicles
Sometimes, you need more than conventional wisdom and obvious advice to get yourself back on track. These productivity hacks might seem strange, but they can help not only to jumpstart your life, but make it big out there. You guys are open to pitch in. Leave tips you swear by in the comments section below.
WHEN WORK IS BORING.
#1: DO NOT QUIT YOUR JOB JUST YET.
I've no idea how many internet stories you've read on how some successful person quit their job or got fired and dove straight to another company or launched an impromptu backpack adventure to the Amazon jungle. Mindlessly quitting your job without a plan isn't really a wise thing to do. You may feel liberated, but the lack of income can really take its toll on your finances, especially if others are depending on you. Come up with a plan or have enough savings to tide you over for the short-term future, THEN, quit. Quit your job ONLY when it makes sense.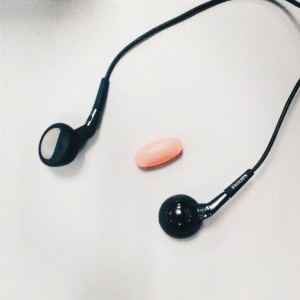 #2: TRY THE ONE-MINUTE RULE.
This is a pro-tip from Happiness Project author, Gretchen Rubin. The rule states that you should do anything that presents itself, right away, as long as you can do it in a minute. This means doing any task—from wiping off eraser crumbs from your desk, to filling in a form, to answering an email in a minute or less. According to Rubin, this rule is very effective in getting things done because it keeps all those small thing, nagging tasks under control. If done right, it can make your life more serene and less overwhelmed.
#3: BUILD YOUR OWN MUSIC FORTRESS.
On a lazy day inside your gloomy office cubicle, there's nothing better to do than to listen to this song. Feel inspired to launch into your own little happy dance after.
WHEN RELATIONSHIPS ARE, UM, COMPLICATED.
#1: TURN SOMETHING UPSIDE DOWN.
Turning something upside-down, whether physically by flipping a piece of paper around or metaphorically re-imagining the process can help you see patterns that wouldn't otherwise be obvious. The human brain has a bunch of pattern-making habits that often obscure other, more subtle patterns at work. You might want to ponder what a relationship issue or problem would look like if the least important outcome were the most important, and how you'd try to solve it then. Changing the orientation of things can hide the more obvious patterns and make other patterns emerge.
#2: TAKE A SHOWER AND SLEEP ON IT (WHEN HAVING AN ARGUMENT WITH SOMEONE).
A lot of people swear by these! Maybe there's some kind of weird psychic link between doing relaxing things and good anger management. Why does it work? Maybe it's the soft sheets and olive-scented pillows, maybe it's the warm water relaxing you, or maybe the fact that your mind is on other things. Whatever it is, it's a mystery!
#3: TRY TO NOT USE THE PHONE WHEN HAVING DINNER WITH FAMILY.
I am late in my twenties. Like all yuppies out there, I am having a hard time not looking at my phone for an hour or so. But when I do leave my phone alone and look at my family while we're having dinner together, you can see my them light up. Also, they become a lot more talkative and livelier.
#4: BRAG.
Describing why and how you got a stable career after college is the new COOL. I won't go deep here as you probably get it already. But believe me, it works!
WHEN YOU'RE GOING THROUGH A QUARTER LIFE CRISIS (let's talk about when you're smack dab in the middle of one!)
#1: ASK A CHILD FOR SOLUTIONS.
Children think and speak with disregard to convention and that is often helpful to us, adults.
Ask a child how they might tackle a problem, and you might be surprised how uncomplicated a thing is in their eyes. This doesn't mean that you have to dash out and build a rocket ship because a child told you so—the idea isn't to do what the child says, but to walk your own thinking into a more unconventional path.
#2: READ ABOUT THE COSMOS AND DISCOVER HOW SMALL YOU ARE.
The universe is huge and you are tiny. Now, think about how the earth seems in comparison to you. Think about how even in this universe, the earth, the other planets, our sun, are just specks inside the huge dust of it all. You will be surprised to know that there are 300 billion other stars in our tiny corner of space. This 209-second video will make you question your life and your existence. Out of the quadrillions of creatures in this planet, we're the only ones with soul and awareness of all these. This awareness allows us to create and understand, tread on this world lightly, and ultimately connect to something higher.
#3 HANG OUT WITH SUCCESSFUL PEOPLE.
I am not suggesting you dump the old ones, just add more to your list. Seek out successful, bright, funny, interesting, wonderful women (or men) and make them your friends for unselfish reasons.
#4: STOP READING INSPIRATIONAL QUOTES.
Depending on what you feel the day you read them, inspirational quotes can be misleading sometimes. Stop regurgitating these self-help clichés and do the actual work instead. You might find this article helpful.
*Photos owned by the author.