My beautiful daughter, L is 23 years old today.
I used to tell my children that I built a house when I was 23 years old, thanks to the funds from my dear daddy old boy. M said she'd do the same when she turns 23. L didn't say anything and then surprise, surprise, a month ago, she announced to us that she found her condo. She invested in a condominium (rather a shoe box) at the age of 22 years old, with her own savings, nary a single centavo from us.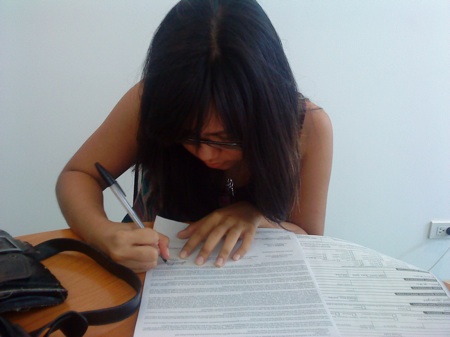 This girl of mine is very frugal. She doesn't like eating out much. Eating out in restaurants like Pepper Lunch where she thinks there is little value for the food is beyond her means. As a college student, she never complained about her allowance. Buying unnecessary gadgets seemed sinful to her. Whenever I give her money to buy brand new outfits, she turned to ukay-ukay clothing much to my chagrin. Lauren indirectly helped me pay for her college tuition. Whatever material gifts we shower upon her is all a bonus for being a frugal daughter.
I am so blessed with a beautiful and smart daughter who has a vision of her financial independence. Day by day, year by year, I watched her grow, grabbing hold of life, with grace and determination, and making it on her own while molding her dreams into reality.
I watched her beam with pride with each new accomplishment. I have also seen her heart broken and felt her pain as the tears spilled from her eyes.
I wish nothing but love and happiness, perfect health all throughout her life , as much money as she may need to make life easier, to do the things she wants to.
I wish her joy and satisfaction, the appreciation she so deserves, the courage when facing fears, and when she is about to lose her nerves.
Ah, my daughter, such a special person, all her own. She has always been a child full of wonder. I will always cherish the wonder and joy of watching her grow into a beautiful young lady. I'll always be proud to say to the world "This is my daughter". She is life's greatest gift to me (all my children are) and I love her so much.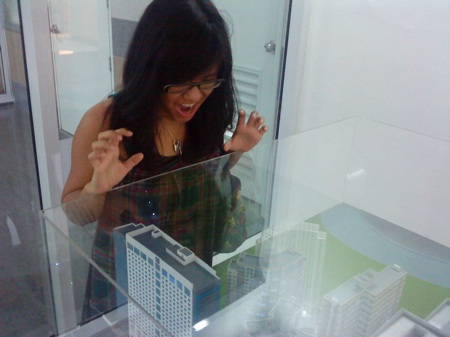 Happy Birthday Lauren!
Model unit of her Shoebox