Two days ago, I turned 52 years old and the first thing I received at the stroke of midnight was a wet kiss on the cheeks from my husband. Wiping the wet imprint from my face, I could only smile and hug my husband back. Turning 52 means that I need to encode 52 under age settings during a treadmill workout at the gym but other than that, I feel great. I've never felt so wonderfully blessed. If you know the "Dancing Queen", I live by the motto
You can dance, you can jive, having the time of your life
See that girl, watch that scene, dig in the dancing queen
I have been having the time of my life since I turned 50 and will continue to have the time of my life even beyond 52 years old.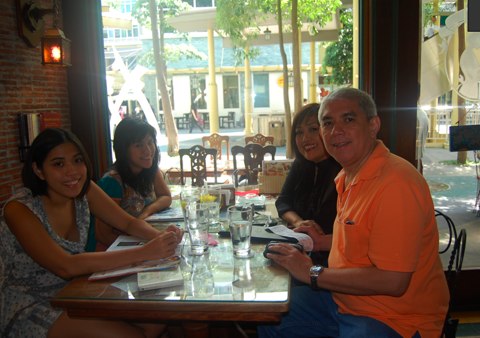 Anyway, I could not blog the past two days because of technical issues.
My birthday started off with a brunch with my family before I headed off to Singapore for the Nokia Connection 2009 upon the invitation of Nokia Philippines. My dear husband was supposed to go along with me so we could meet up with his sister there after the Nokia event only to find out that they were coming over to the Philippines for a vacation. So it was just me who left for Singapore.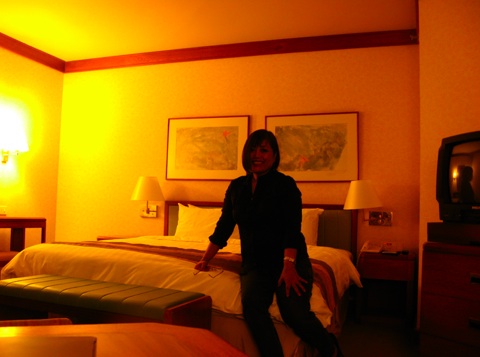 As soon as I checked in, I discovered to my dismay that internet connection in my hotel room costs $SG 28 a day. Now I don't mind paying $28 because I need internet access for my online business but if it conks out on me every 10 minutes, it gets annoying especially if an online transaction billed me twice. Not about to ruin my day, I summoned my bitch powers for a refund and got it! The birthday blog entry will have to wait.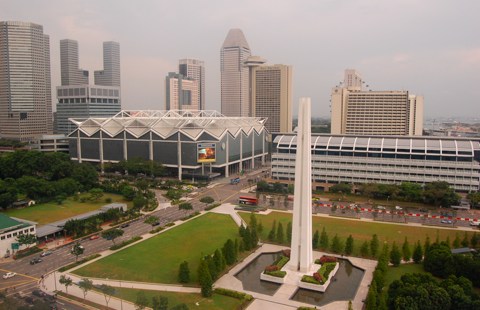 Today as I woke up, I walk over to the balcony and smile at the glorious weather. An adventure awaits me today. I turned on my macbook hoping that I could try one more paid connection. Lo and behold, I get 1 hour complimentary use. Then it became two hours. Maybe luck is on my side so I decided to write this birthday post before my complimentary connection gets cut off.
I am still here in Singapore and I should be getting dressed for that adventure then head off to some retail therapy.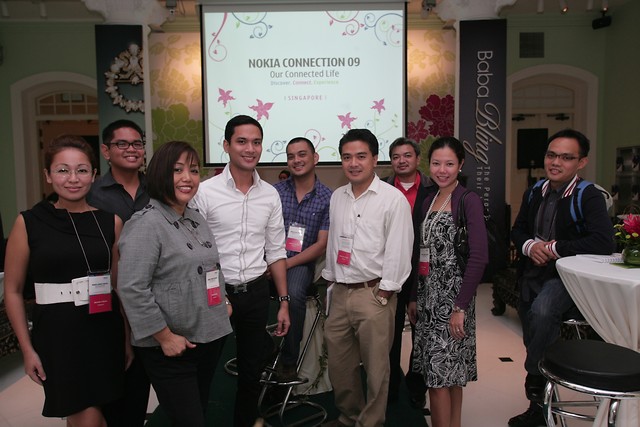 Nokia Ovi Adventure (Amazing Race)
Remember how I survived an amazing race at Island Cove? Today, I experienced another amazing race aka Nokia Ovi Adventure using cellphones like the Nokia N97 . I wrote a more detailed entry of my Ovi Adventure by Nokia in Singapore.
The 8 member Philippines delegation was divided into two groups.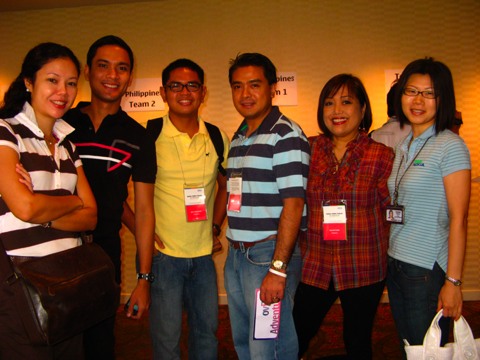 Our team needed to create an ovi email account and show the text confirmation to our Clue master.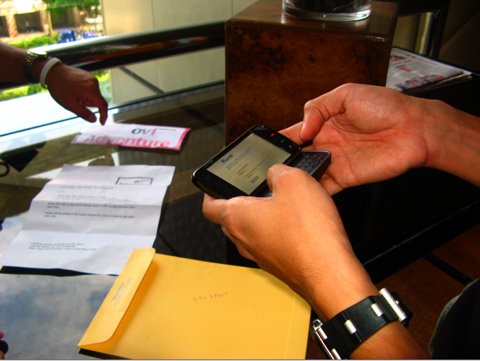 And we ran off to the Marina Square across our hotel, The Swissotel The Stamford. It was quite a distance and fortunately I wore rubber shoes. We were supposed to show a video to the Clue Master at the Golden Village Marina.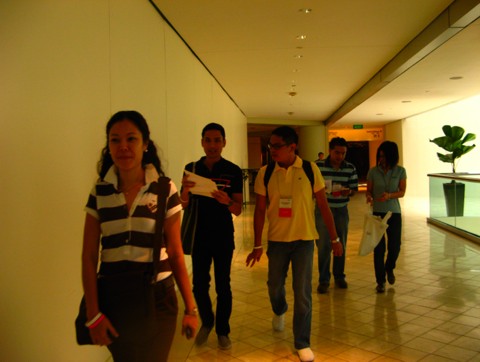 Then a creative shot with the Merlion at the Esplanade.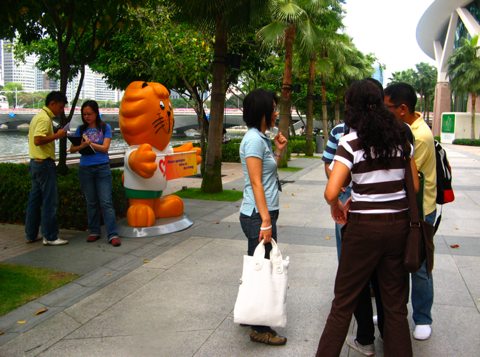 The problem was that it took a long time for our photo to upload to ovi share so it took some time for us to get our next clue.

Next stop was Dempsey Hill. We were given money for a cab ride.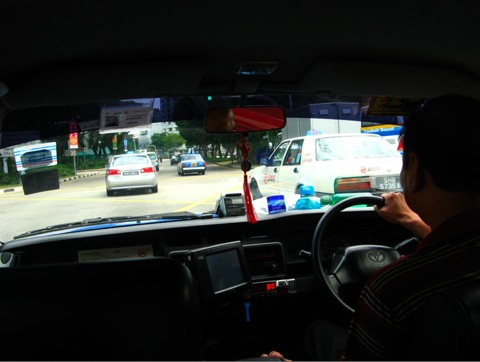 At the Dempsey Hill, we were supposed to buy a latte and get our next clue at Jones The Grocer.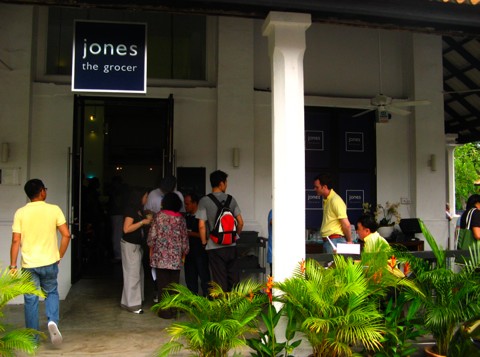 Getting our latte and it was quite a refreshing drink since we were all sweaty after the run.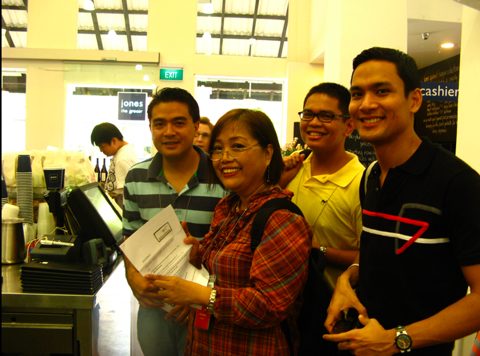 But first a mystery task before proceeding to our last stop. Solve a mathematical equation in the Nokia N97.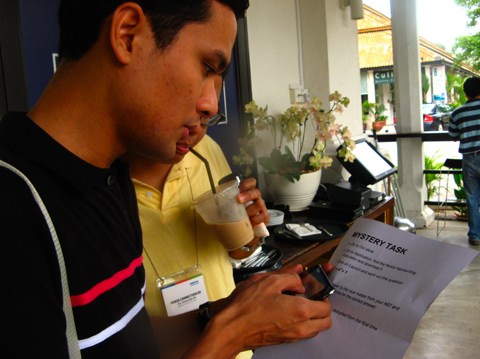 Our last stop is a restaurant in Dempsey Hill called the Au Petit Salut which was just a few meters down Jones the Grocer. And off my team mates took off as fast as they could.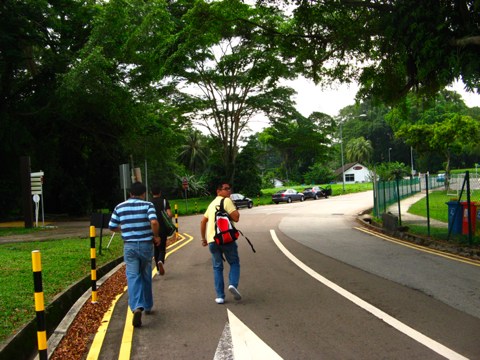 They were all just waiting for me. I couldn't run any faster anymore at this point but still….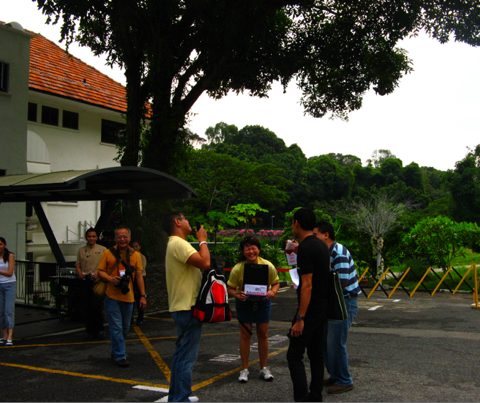 We made it to third place. Not bad at all.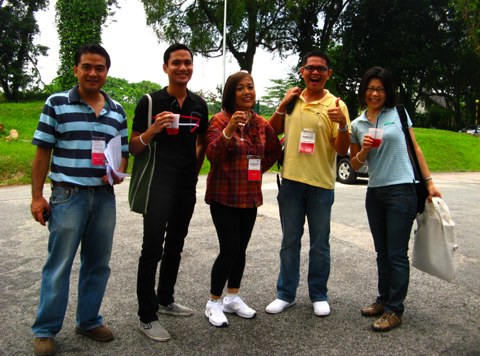 And finally lunch with the rest of the Philippine team.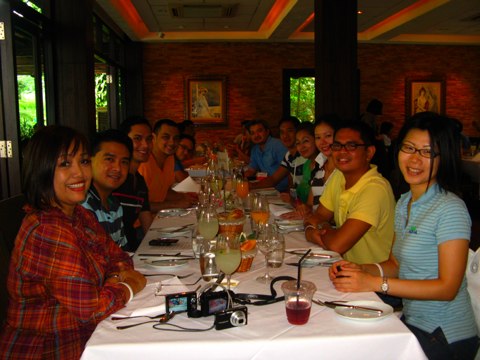 It felt good to win third place out of the eleven teams composed of media delegates from Indonesia, Malaysia, Thailand, and Australia. My feet and knees are aching but no worries….I had the time of my life today.