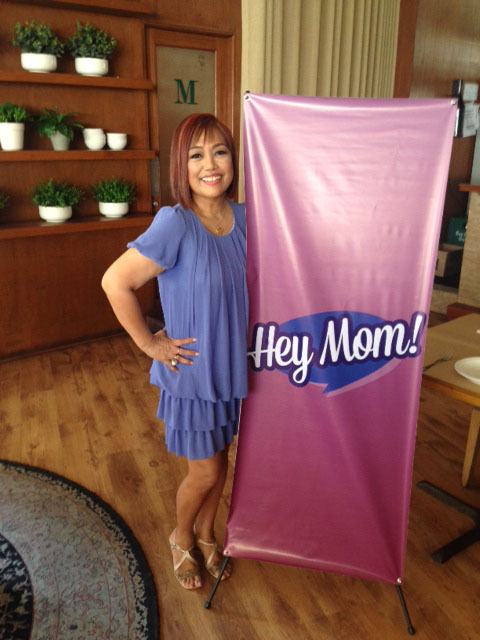 A year ago, Hey Mom! portal : an online sisterhood for moms, offered a safe haven for mothers, whether they be new, expecting or experienced. I am quite honored to be selected as one of their mom contributors. It affirms my years as a mother, the best years of my life. Most mom-oriented brands prefer the younger moms to engage with their products or services. I believe I have a lot to share about parenting and am grateful for being given this opportunity to share these stories outside this blog.
Moms are very blessed in this day of the information highway. During the eighties, I relied on books and some friends for tips. My mom died when I was a teen so she was not there to guide me.  How I wished there were online communities like Hey Mom! I can see how the Hey Mom! Portal is useful for first-time moms who may need some guidance.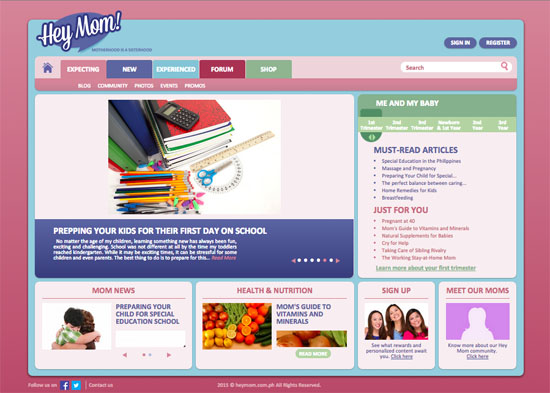 Mothers are naturally hungry for information when it comes to parenting and their children but because information is readily available on the internet, it can get confusing for moms. The Hey Mom! portal also wants to acknowledge that there is no single rule when it comes to parenting. What worked for one mom may not necessarily work for another and this where Hey Mom! can help.
Way before that formula company used "Sisterhood of Motherhood", the Hey Mom! already called their site "Motherhood is sisterhood". It is built as online community made by Filipino mothers for Filipino mothers. Hey Mom! is an online portal specifically designed to be a resource for moms to access and exchange relevant information that will help in their everyday parenting tasks.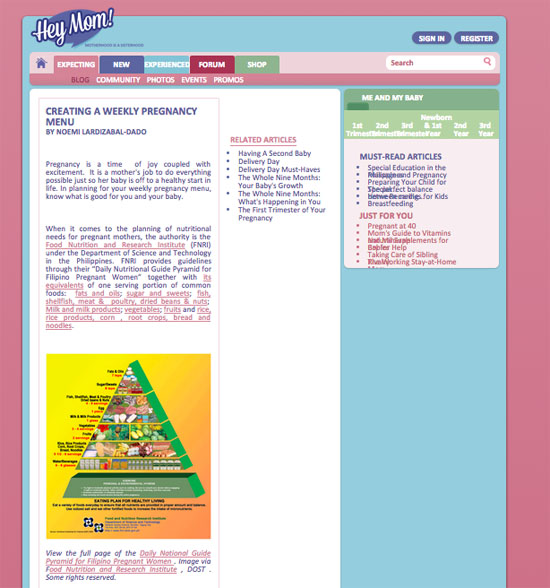 In my own little way, I am sharing my motherhood experience that spans 29 years in Hey Mom! Articles are categorized for expecting, new or experienced moms. Do check them out. You can read my articles here or click the links below.
Experienced:
Prepping your kids for their first day at school
The perfect balance between caring and letting go
Expecting:
Creating a weekly pregnancy menu
New:
You can send me an email if you have any questions about my articles whether it be about newborns or teenage angst.  We are in this together.
To register and find out more details about Hey Mom, users can visit heymom.com.ph or join us on www.facebook.com/heymomph.