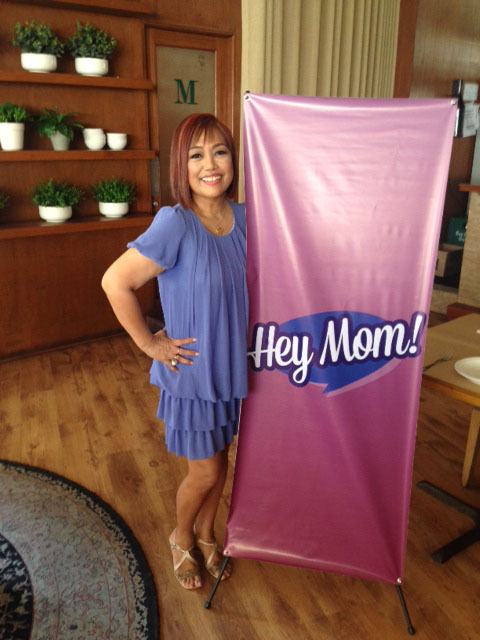 I am quite honored to be selected as one of the mom contributors for Unilab's Hey Mom! portal. Most mom-oriented brands prefer the younger moms to engage with their products or services. I believe I have a lot to share about parenting and am grateful for being given this opportunity to share these stories outside my blog. Aside from myself, former international model and VJ Amanda Griffin Jacob is one of the celebrity contributors. Her projects revolve around motherhood which has proven to be Amanda's passion. Actress Mylene Dizon is another contributor as a single and playful mom.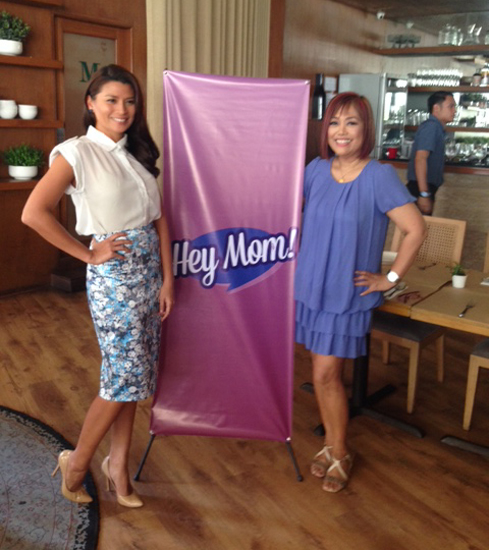 Unilab prepared this very special gift for moms just in time for Mothers' Day—an online community made by Filipino mothers for Filipino mothers. Hey Mom! is an online portal specifically designed to be a resource for moms to access and exchange relevant information that will help in their everyday parenting tasks.
Hey Mom! provides mothers with knowledge on a wide variety of topics: pregnancy, childbirth, nutrition, raising kids, taking care of themselves, and more. It contains stories from friends—Filipino moms who speak from experience who are sincerely there to help. It is a community so diverse that moms are bound to find a friend who they can share different parenting techniques with, parenting statuses, and many other parenting stories.
Here is what I shared during the May 8 website launch:
For Moms, By Moms
Moms are very blessed in this day of the information highway. During the eighties, I relied on books and some friends for tips. My mom died when I was a teen so she was not there to guide me. The Hey Mom! Portal will certainly be useful for first-time moms who may need some guidance.
Mothers are naturally hungry for information when it comes to parenting and their children but because information is readily available on the internet, it can get confusing for moms. The Hey Mom! portal also wants to acknowledge that there is no single rule when it comes to parenting. What worked for one mom may not necessarily work for another and this where Hey Mom! can help.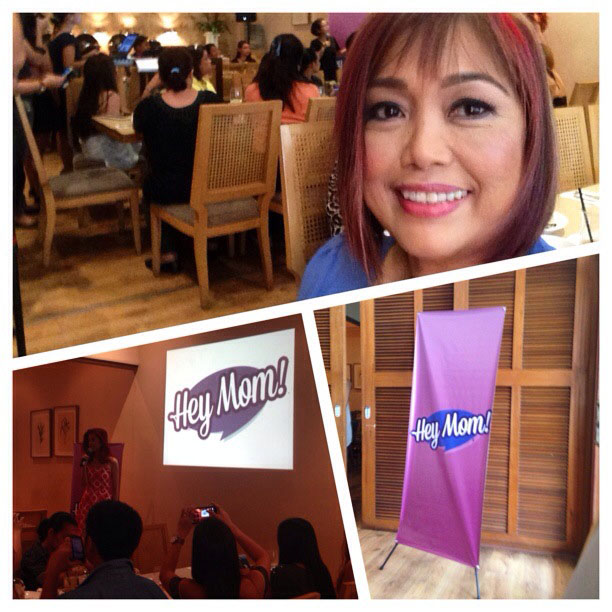 Simplifying Information

To further help moms simplify the information that they get, the Hey Mom! portal is customizable to the needs of the members. Upon sign-up, information about the moms and their children will be collected and will be used to tailor fit the topics that will appear on the homepage.
Hey Mom! does not offer one point of view but explores different opinions and parenting styles. The portal encourages conversations between our members in our portal as we know that moms usually listen to other moms. Articles for all types of moms—expecting, new and experienced—will be available in the portal. Moms are free to express their own opinions on the topics and share their experiences in the website through the comment boxes.
To register and find out more details about Hey Mom, users can visit heymom.com.ph or join us on www.facebook.com/heymomph.