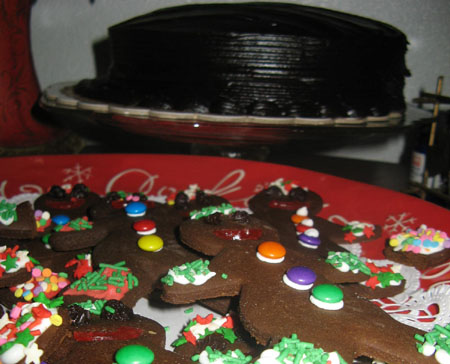 The season flows. Magic is in the air. Christmas memories for the children evokes the fragrant aroma of Gingerbread Men Cookies. I love the Christmas spirit but for some, the holidays can be difficult and lonely. My husband is not spared from
Christmas blues
. It is a struggle he faces every holiday because
our Luijoe
is not around. He says,
I wish the Holidays are over
. Different circumstances for different folks. Maybe one of your loved ones is in the hospital, maybe one is leaving the country or is not present at your household.
You are not in the minority if you find yourself in a less-than-ideal holiday. How easy, but untrue, to tell ourselves the rest of the world is experiencing the perfect holiday, and we're alone in the conflict. A holiday is one day out of 365 days. We can get through any 24-hour period.

We can create our own holiday agenda.
1. Buy yourself a gift.
2. Find someone to whom to give.
3. Unleash your loving and nurturing self and give in to the holiday spirit.
My holiday greeting to all of you is that you may enjoy and cherish this holiday despite the challenges. If your situation is less than ideal, I hope you take what's good and let go of the rest.
To those who don't celebrate Christmas, may love and peace always reign in our hearts all throughout the year.