I love the thought that my son is still alive in someone's memory outside of my family. Today , being Mother's day, I received a lot of greetings but this one touched me the most:
Sorry we haven't been in touch. You're always in my thoughts. It's an honor to meet such a youthful looking mom like you. You're getting younger each year. Thank You for leading by example to all Pinay moms. Your story of 'recovery' is a powerful force on what can mothers do for their kids. Your son couldn't be prouder. …! Happy Mother's Da !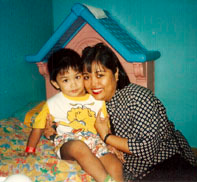 . If someone greeted me a Mother's day greeting 15 years ago, I would have cried . Mother's day is a terrible day for those of us who have lost a child recently. Over the years, I've come to understand that I'm not alone at all like this mother who wrote about the the real challenge after losing a child: moving forward. As G.K. Chesterton wrote, "We are all in the same boat in a stormy sea, and we owe each other a terrible loyalty."
Oh, I remember those days in early grief when it took every ounce of strength to just get through a minute of a day. Time indeed helped tame my emotions over Luijoe's death so much but sometimes when the question about children and numbers come up, I feel stumped. All parents who have lost a child sometimes don't know how to answer that question.
The question How Many Children Do you Have pops up in any social gatherings.
You see, I can answer that one now. You all know I have 3 children. I don't have to explain that to most of you, Yes, it depends on the person asking and when and where it is asked. If it is asked by a stranger at a restaurant where I sit with my two girls, it is usually assumed that I have two children. I let that slide because it is more or less something like, "Are these your two children?" and of course, I reply, they are.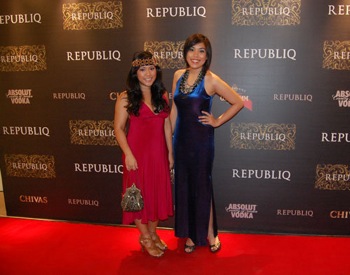 If someone I've just met at church or a social gathering asks me how many children I have I will tell him or her that I have two on earth and one in heaven. Sometimes, the person does not know how to react and backs out with any follow-up question. This most certainly hurts. I can't also blame them because death can be an uncomfortable topic to most people who can't handle a tragic story. That's why when I am not in the mood to explain, I just say "Two children". There are some that ask about my boy in Heaven and I appreciate the opportunity to speak Luijoe's name and talk about his life.
It is comforting to hear friends say "Luijoe". It always makes me smile.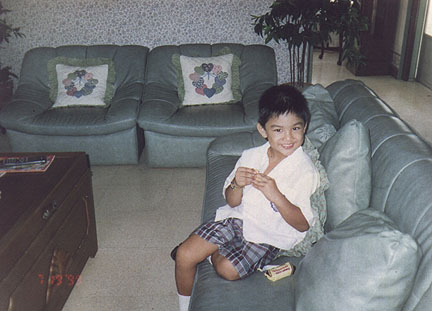 Each bereaved parent has their trigger point or point of pain. The number three when it comes to children sometimes hits me. Thoughts hover inside my head. I am a mother of three. A different grouping- two here and one in Heaven. But am I not still a mother with three kids?