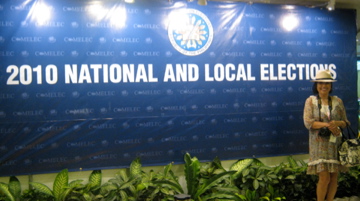 I wear many hats literally. With the summer heat, the hat protects me from direct sunlight or else I suffer migraines. My favorite is this light and summery straw fedora as it often gives my outfit a summery and sexy feel. I like how I look with my hats. Wearing many hats give diversity in my look. I guess I can say the same about wearing many hats as in having many responsibilities. With each change of hat I am a different person.
The past months, I have had to wear many hats. No longer was I just your ordinary mom blogger, I learned to go out of my comfort zone, learn everything I can about the elections and political issues. I looked forward to the day elections will be over and done with. I told myself that I just want to live my pre-Blog Watch laid-back lifestyle. No hectic schedules. No late nights writing articles. The past events made me rethink that position because I feel that I have gotten so involved with citizen's watch.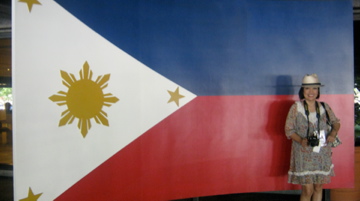 Not only am I in citizen's watch, I wear another hat as features editor of the Philippine Online Chronicles. I love my work. Listening to the story pitches of my editors every month is something to look forward to. I learn something new every time I read articles whether in Health & fitness, Sports, Technology, Movie Reviews , etc.
Then I wear another hat at home, as a loving wife and friend to my darling husband, and another hat to my two girls who are often too busy to talk to mommy. I've been so remiss with my homemaker's hat. I am grateful that I have a trusted helpers who can execute my "things to do" for the day. I will wear this hat more often now , at least for the next few weeks. The dry grass in the garden needs to be attended to. The kitchen cabinet needs to be reorganized with the new appliances I just bought. The tons of books lingering with dust needs to be hauled off to someone who will actually read it. Junk , junk everywhere needs to be thrown out.
I've done my share to help this country. It's time I attend to home sweet home. Oh yes, I will wear this hat for now.