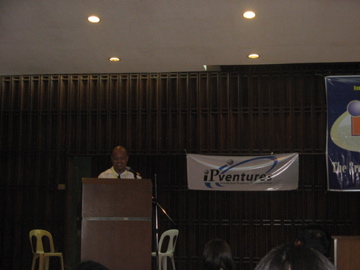 A few bloggers like Abe and Anton shared their blogging success to the participants of the iblog 3 on its second day. My talk on the first day was "Personal Blogging Success" ( download the powerpoint of the My Personal Blogging Success Story). But how is blog success really measured? In terms of metrics, I am just average compared to Abe and Anton. What about blog goals? Definitely yes! The primary goal of my blog is to promote "grief support in the Philippines" so others may find solace or comfort in their grief journey. Success is measured on the number of inquiries and members in The Compassionate Friends and in Cathy's advocacy, Grief Share. Like I mentioned in the summit, the rest is just "icing on the cake".
Ambivalent feelings rushed over me as I prepared for this talk. I think it had to do with "survivor guilt". Yes it still hits me sometimes. Guilt. When I feel the fullness and joy of life, I feel guilty that my loved ones are not here today. I felt sadness wash over me knowing that this blog would not have existed if my son died. I wanted my dad to hear me speak in public. Dad is my idol when it comes to public speaking. It's the reason I always put Lardizabal-Dado in my name. These fleeting moments of sadness pass as I realize that the pain has turned into wonderful blessings. It is still hard for me to say I lost my son in public without tearing. And then the guilt hit me again as I stood on the podium. I sounded so bland in my talk. I had to get my bearings so I wouldn't bring the summit into a tearful activity. I kept saying to myself Be present to this day…this day which is precious in itself and different from any other day I have had or will have
Life is full of wonder and love and I embrace every new person I met in the [tag]iblog 3 summit[/tag]. If I forgot to mention you, blame it on my fragile brain cells.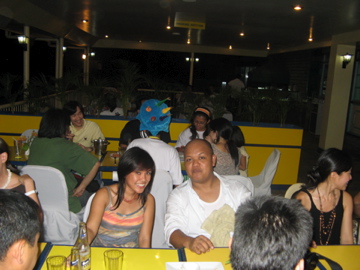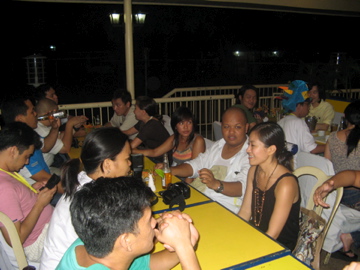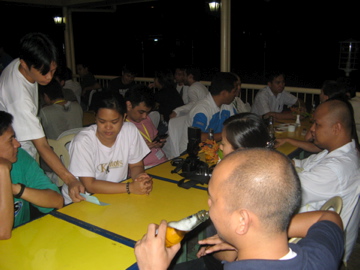 socializing after the [tag]iblog 3[/tag]
See you in the next iblog summit which I heard will be a Regional Summit.