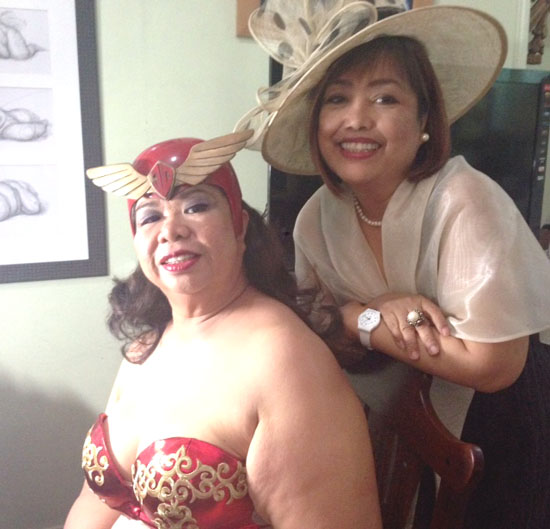 Halloween is always spent with the kids. I never bothered to wear costume. The current pork barrel issue of corruption is "quite real and causing havoc and carnage" on the people's lives. I must say horrific.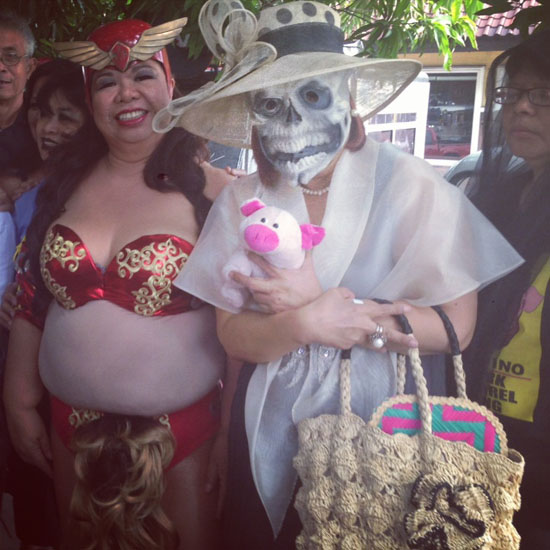 That is one reason I joined the pre-halloween event "kataKURAKOTan: A Horror Costume Parade vs the Pork Barrel System" where anyone can come in scary Philippine folklore demons/beast costume. Watch the video:
I still wanted to be fashionable wearing a mask that used to be owned by one of kids.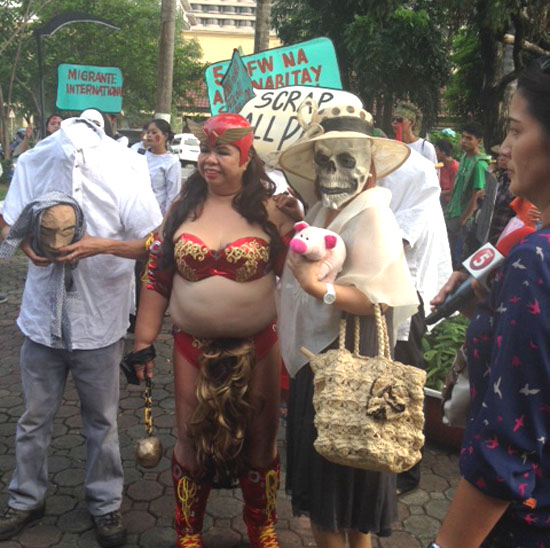 The protest tomorrow was meant to call on the citizens to persevere in the fight against the monsters of corruption.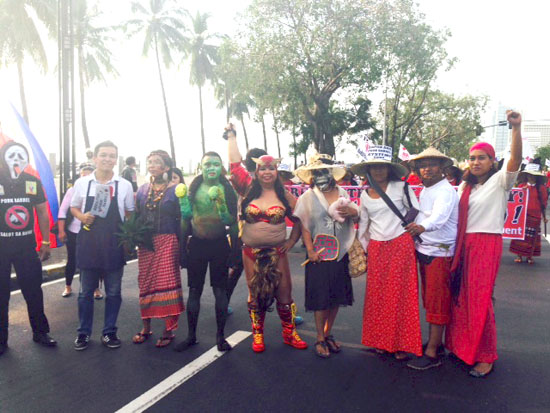 Neil Doloricon, former dean of the UP College of Fine Arts said that "Pork is politically dead yet continues to thrive under the Aquino administration. Lawmakers are trying to keep it alive in the national budget and the President refuses to give up his own pork. In the horror genre, it would be similar to the undead".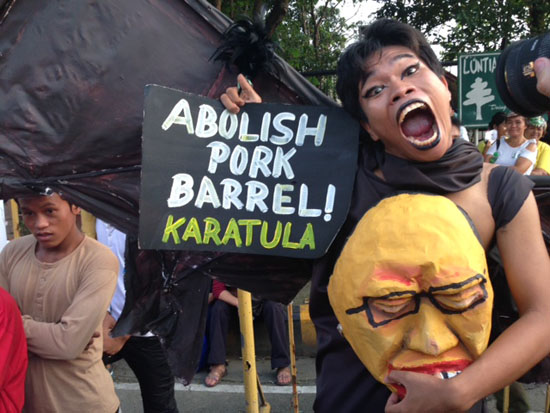 What these politicians are doing is really scary. They are the real monsters in this country.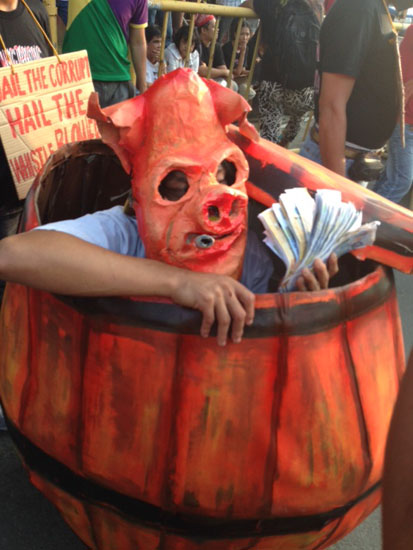 But I am not scared. I will continue to fight this battle against the pork barrel system. This is worth the fight.