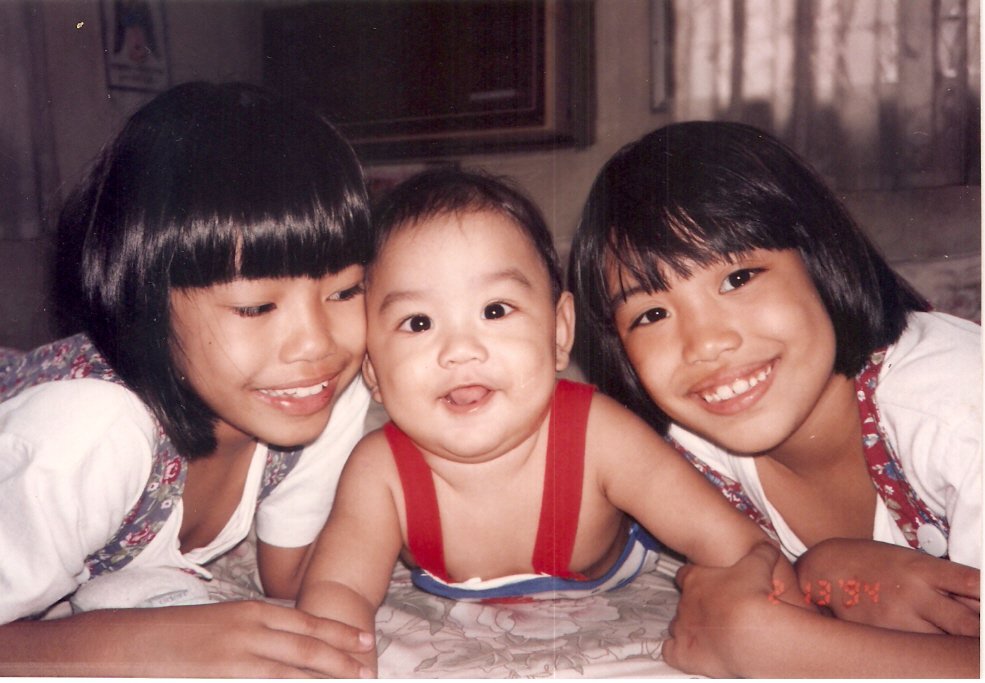 I am such a sucker for keeping a memory box of my children's art work , writings, anecdotes or their milestones since they were toddlers. I bought a treasure box for each of my children to hold all of these memories. One of my favorites are the childhood anecdotes that I kept in my memory journal. Children say the cutest things ever. I love reading some of these anecdotes, just to smile and remember the good old days. They speak the most innocent and precious words that either warm our hearts or make us laugh with delight and simply saying ""awww…"
I'm sure you have your own collection of cute kid's talk. Now to spare my adult children from being teased, I will not mention names . Let me refer to them as my Young man, Cute kid and Adorable kid.
3-year-old cute kid
One time, while watching TV , commercial breaks filled the TV screen. For instance Tide Bar is compared to Brand X, and the same goes for shampoos . Cute kid kept bugging me Mom, buy that every time a commercial came out. I explained to her that commercials intend to persuade us to buy their products . They also claim it is superior when in fact it's not . Cute kid mused and thought for a moment on my meek explanations.
Then her eyes brightened I have an idea. Let's buy BRAND X instead.
4-year-old adorable kid
Miriam College Pre-school is known for its environmental consciousness. They are taught early on the segregation of biodegradable and non-biodegradable garbage. One afternoon, adorable kid played with her ball along the streets but the ball rolled to the drainage eventually gone forever. Noting her distraught face, I promised that I'd buy her another ball.
Her worried look touched me.
Mom, garbage that clogs the drainage can cause floods
I comforted her ""it's okay, it's just one ball. One ball won't flood Manila."
The following week, my girl played with the new ball I promised to buy her. Unfortunately, the ball rolled again to the drainage. She cried her heart out. I was wondering why she was inconsolable.
I hugged her ""It's okay. I can buy another ball"
With tears pouring down her cheeks, ""Mom , two balls already fell to the drainage". I continued to hug her ""That's okay . It was an accident".
Then she covered her face ""You don't understand , mom. Manila will now get flooded because of me"
""Awww, no dear…" as I hugged her.
6-year-old Young Man
My family and I went up to the mountains for a vacation on my husband's side. My son urged everyone to gather around the bonfire so we could talk. Sweet, I thought. As we huddled around the fire, he declared "let's talk about love".
""Aww…"
3-year-old Cute kid
In the late 80's women bangs are often puffed up with hair spray or fizz.
Cute kid watched me intently as I combed my bangs and finally setting it in place with a hair spray.
She looked triumphant with her impish grin.
That does it mom! No more cockroaches
Don't you just love the funny things our children can come up with sometimes? Care to share them here?