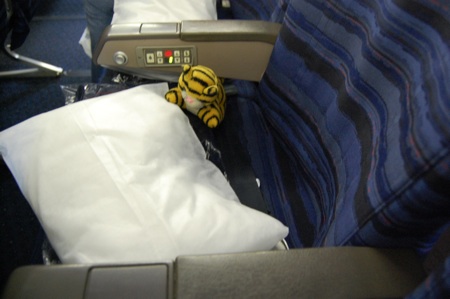 I am right now in Narita airport en route to San Francisco and I might as well entertain myself before boarding time. It's been years since I've visited the states not since the year before my son died in 2000. As my son and I sat on the airplane seat on board our flight to Cebu a few days before his death, he begged me to take him to the states the following summer. I hugged my precious boy and promised him I'd take him along because the previous years were spent with the girls choir tour in the US and Canada. It was his turn to be with me.
It pained me that I was never able to fulfill his wish and perhaps it is one of the reasons that I lost interest to travel the past years. For years, I was consumed with the myriad reminders of my son's life and death. It wasn't an easy journey. As time passed, I found occasional peaceful respites from grief as the episodes of deep grieving gradually became less frequent and intense. Today, it's not as painful and I find peace and solitude in the pain that I carry with me for life.
Death may have taken away my son but he lives forever in my heart and in my memories. Perhaps he might not have visited the states with me but he is right here with me in spirit. I brought along Kippy Cat as my travel mascot.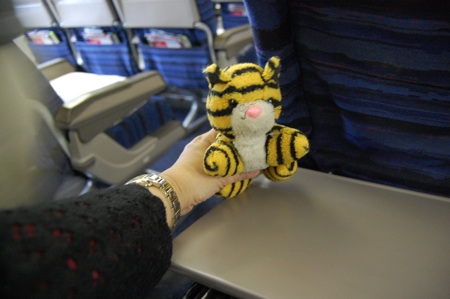 The legacy my child left is a love that transcends time and space. As I hold Kippy Cat close to my chest in the airport, a flood of happy and poignant memories lift me to high spirits and I feel the comfort of my son's love.