Even just the expectation of a mirthful laughter involved in watching your favorite funny movie has some very surprising and significant neuroendocrine/hormone effects. That's what this paper ""Beta-Endorphin and HGH increase are associated with both the anticipation and experience of mirthful laughter," stated. Earlier experiments showed that viewing a favorite funny video can offset symptoms of chronic stress, which can suppress various components of the immune responses, particularly those related to anti-viral and anti-tumor defenses.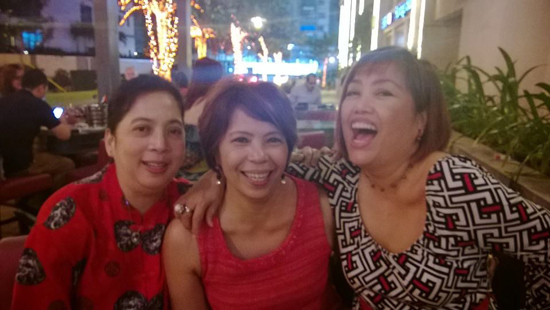 No wonder my body seeks comedy shows. My hubby knows me better now that whenever the American Idol season starts, I watch it with the anticipation of great entertainment. Naturally, laughter ensues when singer-wannabes become delusionary. Hehehe.
He enjoys hearing the sound of my shrill laughter. Every night, my family and myself watch the "Jacks" Comedy channel and the late night talk shows of "Late Night with Conan O'Brien" and "The Tonight Show with Jay Leno" .
What I miss the most are the original jokes of my brothers, Oscar and Ruben (bless their souls!). My family of origin loves to laugh and I thought it was normal to have loud laughter and noise during dinner. Yes, I grew up in a noisy family where song and dance followed after dinner. Good thing our house was located in a huge lot and neighbors were far apart. It came as a culture shock to me when I married a husband whose family was let's say…quiet. Not much humor. So when my second daughter took after my family's genes , my hubby often warned her to lower her voice in front of his mother. Oh boy! That used to cause marital conflict. But that soon came to pass after I set my foot down . There is nothing wrong with laughter during appropriate times.
"Why do you think Reader's Digest has claimed that 'Laughter is the Best Medicine' for so many years?"
Hubby has now learned to laugh along with us. There's nothing like a family who laughs together.