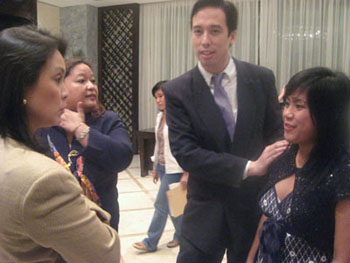 Senator Loren, this is Lauren, the first Pinoy blogger, Mike Abundo pulls the reluctant Lauren towards Senator Loren Legarda.
Finally my Lauren meets the Loren, that people often mispell her name for. Lauren gets really annoyed whenever the Starbucks' barista label her coffee cup as LOREN! Lauren being Lauren spells it out to these baristas. It just shows how popular Loren Legarda's name is, huh?
I had no idea why I was invited to an event in Manila Peninsula . All I knew was that Mike Abundo was going to be inducted as Vice President of something which Lauren couldn't recall. The little I know of Mike Abundo is that he is often in cosplay , gaming or anime thing.
Upon reaching the Manila Peninsula banquet hall, I was surprised to see a signage of the Philippine Internet Commerce Society ([tag]PICS07[/tag]) plastered by the door. What a relief that it wasn't some cosplay event. To add to my pleasant surprise, Aileen Apolo, the birthday girl , Juned, Jayvee were also there to give support to Mike. Aww…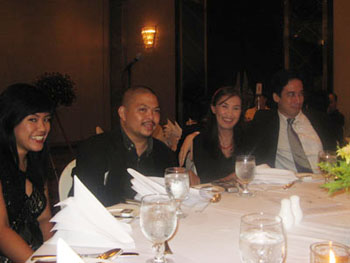 So here are just some of the photos of the 1st General Membership Meeting and Induction of Incoming Board of Directors (2007-2008)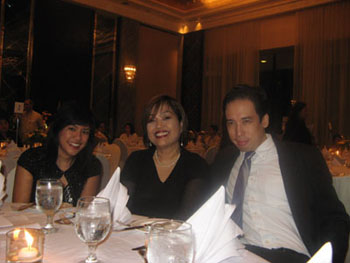 The classic Mike pose.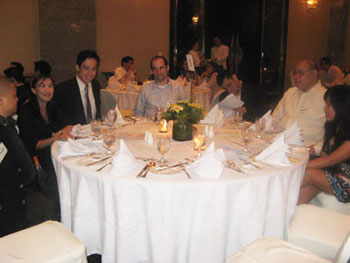 Lauren, Juned , Aileen, Mike, Hans, Jayvee, Lauren

Lauren with Franklin Naval, Google Software QA Engineer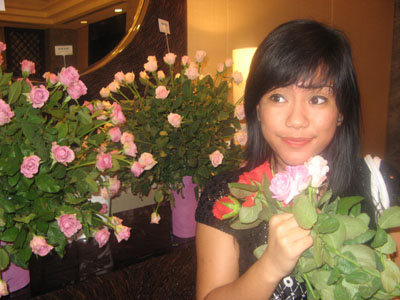 And Lauren brought all the roses she could hold.
Congratulations Mike on your new position as Vice President-Online for Corporate and Memberships Services Group. Lauren and I have faith in your special projects that we each applied for individual membership. We hope to be active in PICS future projects especially in your commitment to push for the advancemet and enhancement of Online Commerce in the Philippines. I believe that this will become the way of the future.

View more Philippine Internet Commerce Society Induction photos