""A million dollars isn't cool. You know what's cool? A billion dollars." Sean Parker, Founding President of Facebook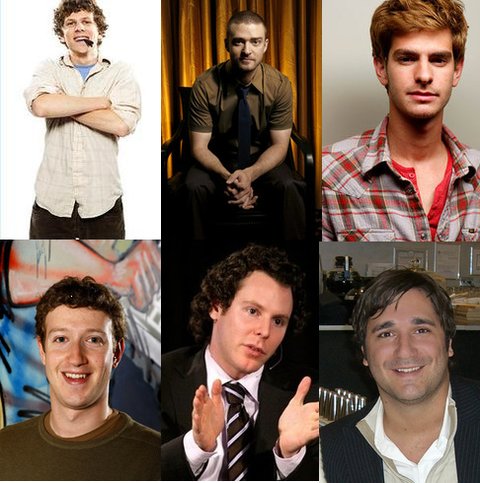 I first came to know about Facebook around May 2004. I was browsing through my daughter's message board looking for the latest web trends. I clearly remember the post from my daughter's friend …that Facebook was the next best thing after Myspace and Friendster. Of course, I could not join Facebook then because one needed to be a student. Eventually, it became public and my first profile photo shows that I started on May 23, 2007.
I didn't really think Facebook would grow that big. Friendster seemed unbeatable in its popularity. In 2007, everyone else I knew was in Friendster. Good thing that I had my blogger friends as my first few friends in facebook.
Tonight, I had the chance to see a special preview of "Social Network" (Thanks to Nuffnang Philippines) with my husband and blogger friends. I really enjoyed the movie. I was mesmerized by Mark Zuckerberg, the founder of Facebook. I didn't even know Sean Parker of Napster was part of Facebook. Indeed, there are lessons to be learned especially in broken relationships, intellectual property, ethics and lawsuits.
Spoiler alert

1. Business or copycat ideas are not protected by law.
One can make an idea even better than the originator. In this case, Mark Zuckerberg bought time to move ahead of the Winklevoss twins.
The background here is that Facebook founder Mark Zuckerberg worked for ConnectU's founders — brothers Cameron and Tyler Winklevoss, along with Divya Narendra — to help set up a dating site called Harvard Connection back when they were all students at the university in 2003. Narendra and the Winklevoss brothers alleged that Zuckerberg delayed their site while stealing code and ideas for Facebook.
Happy ending for the twins because Facebook paid the brothers (and presumably other ConnectU stockholders) a cool $65 million to settle long-running lawsuits they brought against him after he left their company to start his rival site.
2. Friendships and business can mix if there are signed agreements.
Eduardo Saverin, the other co-founder, roommate and best friend of Mark Zuckerberg is the true accidental billionaire when the former filed a lawsuit when things didn't work out between them. The movie shows that Saverin didn't even bother reading legal documents because he trusted Mark.
3. Not everything is about money. Build content first.
Saverin wanted to "monetize" TheFaceBook which served as a major point of conflict between him and Zuckerberg. Mark always felt it was better to avoid offending users with intrusive advertising, the better to expand the service quickly and add even more users. I think it was a wise move to build the network first and gain trust of the community before aggressive advertising is shoved at our screens.
Just like blogging, I believe that the focus should be in building content and engaging the community before thinking about earning money .
What I found even more interesting is not all of the Social Network movie is accurate. One needs to know the facts from the fiction. But who cares? I enjoyed the movie. The movie is well made even if it is a fictionalized account of what truly happened after six years and 500 million friends later. Truly remarkable is , Mark Zuckerberg as the youngest billionaire in the current history.
In the end, is success worth all the personal and legal complications as tagged in the movie "" You Don't Get to 500 Million Friends Without Making a Few Enemies"?
Other Links