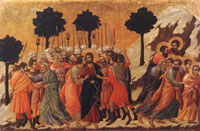 Three months ago, I wrote about L's broken heart. It seemed she moved on quite well with her life. L and P, her ex remained friends. It often puzzled me because from what I remember breaking up can often lead to broken friendships as well. I guess to them letting go means holding on to the friendship. It's a way of easing out. Good for them to be able to sustain friendship even if love is out of the picture.
That was until yesterday when a furious L with two yellow plastic bags asked permission to go to her ex home. "I want to return all of his gifts". L's bloodshot eyes begged at me.
"My friend and P have been seeing each other". I blinked.
Of all the worst betrayal, an ex and a close friend tops it all. "I'm so sorry" I blurted out. We continued talking about the betrayal and L convinced me that she needed to do this. I couldn't drive her to the MRT stop because my car was already banned from the streets. I called for a cab to drive her over to her ex home.
Often we believe our friends will remain loyal to us forever. Betrayal stories like this is fairly common. It's the reason M, my sister is in San Francisco. M's ex-boyfriend and Teresa, her close friend decided to be a couple after they broke up six months previously. Teresa was gracious enough to ask permission from my sister if it was alright if they were a couple. An angry M said "NO" and warned her of her ex' character. But Teresa's heart didn't listen. Seeing my sister so broken-hearted, I brought her along with me to a vacation in the US in 1984. M hasn't gone back to live in the Philippines since then.
It also happens in marriage. Affairs have happened between a bestfriend and the philandering spouse. A friend confided in me that she caught her husband having a "texting affair" with her bestfriend. Okay, just because it's "text messaging" doesn't mean anything. It's an emotional affair. An affair is an affair is an affair. Even if sex is not involved, it could lead to a full blown affair. My friend confronted her husband about it. The husband said that he didn't take it that way and besides the text were friendly in nature. My friend hissed "Excuse me, how could 'tell me your dreams' be friendly text messages?". Sooner or later , these text conversations will lead to "did you dream of me?". My friend reported the text messages to her best friend's husband. The latter was livid with anger that he nearly divorced her if it were not for my friend's intervention. Apparently, their marriage was falling apart and the woman resorted to fantasies to distract her from the marital problems.
I hugged my daughter. "don't worry dear, chaos and karmic backlash is the end result of betrayal". Not only did my daughter experience another stab in her heart, the loss of "friends" is another cross to bear.
My husband was even more endearing and patted L's shoulder. "just let me know what I can do".