We are all crazy in our little funky way. Let's see…
Maybe that verbally abusive customer spewing cuss words has some sort of bipolar disorder.
Concerned over a friend who can't seem to keep a relationship? Shrinks say it's some kind of borderline personality disorder.
What about that stark, raving mad driver that overtook your vehicle the other gave and gave you a dirty finger? Ooh road rage! And what do you know? It's called "Road Rage Disorder" or intermittent explosive disorder.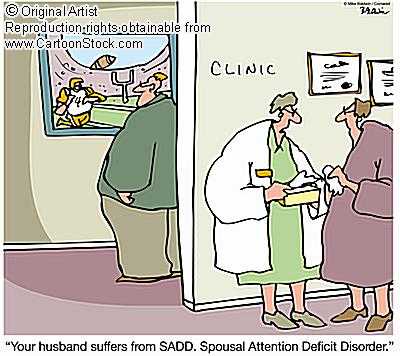 Or that husband, an adult little boy that constantly acts out a need for mothering like he never grew up . Just like Peter Pan. Yes, it's called the Peter Pan Syndrome, a pop-psychology term used to describe an adult male or female who is socially immature.
I read somewhere that Kris might have some sort of histrionic personality disorder . Why so? Individuals with Histrionic Personality Disorder exhibit excessive emotionalism–a tendency to regard things in an emotional manner–and are attention seekers. Ah the reality TV drama!
There is practically a label for every strange personality disorder or mental illness out there.
May is Mental Health Month 2007: MIND Your Health. For more than fifty years, the USA has celebrated May as Mental Health Month to raise awareness about mental illnesses and the importance of mental wellness for all.
In the Philippines, there is no Mental Health Month only a National Mental Health Week which is on October 8 to 14, 2007. I hope mental health awareness is raised during that week such as:
1. Alcohol is a drug of choice when used to an extreme and that alcoholics are just as bad as drug addicts. In the Philippines, drunken men or women are a common sight in parties, fiestas or celebrations. But how are their lives? If it is unmanageable, they need help to get their addiction under control. There are rehabilitation centers for alcoholics but are not as common as drug addiction rehab.
2. Shame often prevents a person from seeking medical help because of this stigma towards mental illness. And even if they ask for help, the gravity of their problem is minimized as mere despair. Oh yes, I know of one death by suicide from a friend because of this reason alone.
3. Health Maintenance Organizations (like Philamcare) in the Philippines do not include psychiatric consultation in the list of medical services. It's as if mental health has no bearing on physical wellness.
4. The Philippines lack truly qualified psychiatrists. Sure, they all passed the medical board and all that. The psychiatrists that I've met or had some experience with are supposedly one of the best in the country. Sad to say, they just dispense medicines with a few token counselling sessions during the consult. Ho-hum. Our psychiatrists should recommend other modes of therapy other than medicines . Fortunately, I found an excellent psychiatrist for a family member who provides consistent cognitive therapy alongside the medications but he is NOT cheap. You get what you pay for, I guess.
5. Depression is not mere sadness, dear folks. Prayers alone cannot totally eliminate depression because it's a chemical imbalance in the brain. Also, our pediatricians should try to diagnose childhood depression early on. Mental disorders in children are just as real. Left untreated, children's mental health disorders can lead to problems at home, trouble in school and in the community, substance abuse and even suicide.
(I don't claim to be an expert on mental health. It's just that in the course of my grief work, I've come across a few observations of these mental health issues.)
I am not exempted from temporary crazies. Sometimes, I drive my family members crazy when I am in one of my obsessive-compulsive fits such as overconcern with keeping objects (clothing, groceries, tools) in perfect order. When things aren't in order, I get stressed out .
Most often, I try to maintain a balance by appreciating life's simplest pleasure, laughing and lifting my day in prayer, All for Jesus.