Who would have thought my beautiful and smart sister, Myrna would now be appointed vice-mayor of her city in California ? (She won a seat in the council last November 2010. The mayor and vice mayor are appointed by fellow council members)
Did it even occur to our family that she'd dabble with politics?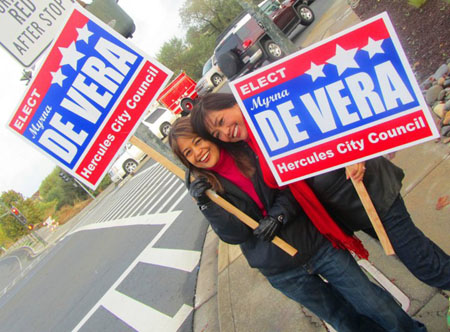 Nuh-uh. If you asked me who among my siblings would have made it to politics, Myrna would be the last in my list.
Back in our college days in the state university, she was the least politically inclined among the siblings. Myrna with her frail, petite features seemed too fragile to fight it out in street rallies. Lorna, my eldest sister was an activist, cut short when my dad threatened to bring her back home to Cebu. It was the same predicament with me too. I then chose to be active in campus politics, being safe from arrests. Ruben. my brother was a photographer for the Collegian and was even brought to jail for taking shots of a police tearing down a poster. The youngest sister though not as politically inclined was a leader in her college organizations.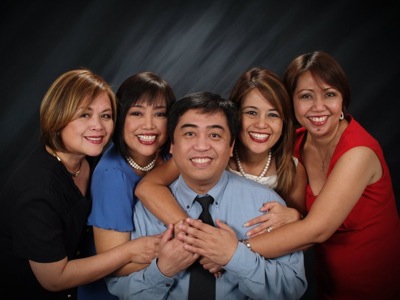 And Myrna. Oh, she was busy enjoying her student life at the College of Architecture, and of course , studying. Just because one is apolitical in their youth does not mean it is forever. I think it is latent in each one of us to be involved in any capacity as an active citizen.
My sister just evolved, first as an active citizen in the Planning Commission, then being elected as Council member and now as vice-mayor (and possibly Mayor in 2012)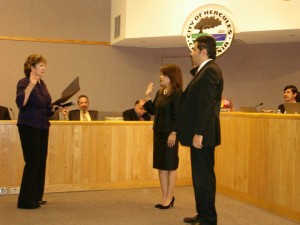 They say politics is a dirty game. I think it is a good game played by dirty people. The nature of politics scares honest people away. It did scare my sister many many times. First, it might take time away from her family and business and secondly, can she take the criticisms?
I cannot imagine what my sister feels like now that she is thrust into this new role. What is it like to be a politician?
Tom Wolfe wrote in "Bonfire of the Vanities. It's like being a human arcade that people can walk through pointing up at different features of yours, seeing and saying whatever they like, commenting out loud on whatever about you they "don't" like, leaving their fingerprints, the harsh memory of rejection, all over you.
What is it that drives men and women to do this?
Winston Churchill says a politician " needs the ability to foretell what is going to happen tomorrow, next week, next month, and next year. And to have the ability afterwards to explain why it didn't happen."
Guess what? My sister has all it takes to be a good politician. It is already in her nature to begin with. I know she has the capacity to take initiatives on things that are wrong. Either stop or change them. Her primary allegiance is to the voter. I know she spends time in her constituency to understand what is really going on. She came to politics to work for her constituents and not to work against them. It is her goal to leave her constituency better than what it is now. Isn't that the best legacy my sister can leave behind to the Herculeans?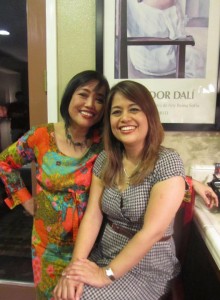 All I wish for my sister is that God give her good health so she can always have the energy to be productive in her business and still have some left to work for her constituency.
Congrats my dear sister. Visiting you , rallying during chilly mornings, helping out was so much fun. I didn't realize you would be a vice-mayor this soon! so proud of you dear sister.
I will be back for another visit when you are the Mayor. (next year?)

This article describes how my sister got appointed as Vice-Mayor of the city of Hercules , California.