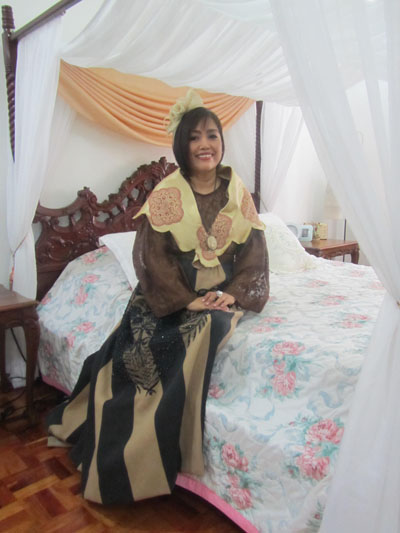 Who doesn't want a good night's sleep? Sleep is the key for renewing and rebalancing the body and mind. Sleeping never seemed a problem to me. Even when my son died, I always slept well as soon as my head hit my pillow. Pretty soon the fifties came and I discovered it got harder to fall asleep.This wakeful moment in my life arrived at about the time I moved in to my new home, the year I turned 50 years old. Adjustment in my routine needed to be made through the years.

My bedroom is pretty much a sleep haven. I love my canopy bed There is something soothing with a canopy on the bed. It feels like being protected in a cocoon. My canopy bed is a peaceful retreat from the outside world. I chose to have a canopy on my old antique bed to add a touch of beauty to the four poster bed. I was able to get an artistic bed designer who charged reasonable rates for everything including the pillows. The canopy bed certainly added softness , drama and beauty in my bedroom.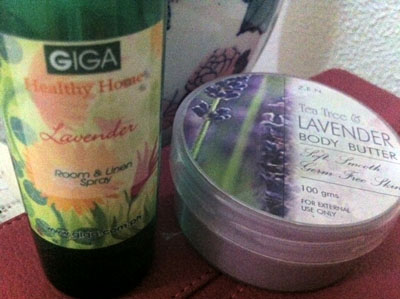 Using the scent of lavender helps. Just before I sleep, I use Lavender linen spray and mist my pillows and blanket. I moisturize my arms and legs with Lavender body butter. I take in the scent of lavender and feel joyful. Lavender is believed to possess a sedative that calms the psyche. It soothes and relaxes my body and mind. A lot of rituals just to make sure I get a sound sleep at night.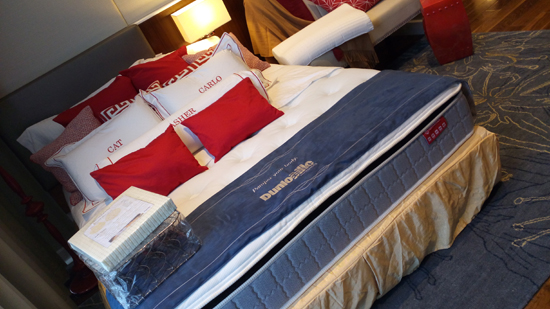 But…it is time to change our mattress since it is almost 20 years old . Not only that I feel the spring is already broken in one part of my bed which makes sleeping uncomfortable. It's great that I got introduced to Dunlopillo brand because it has all the features I need in a mattress. As one of the world's most beloved bedding brands in over 70 countries worldwide, Dunlopillo understand good sleep. This year, Dunlopillo launches a new line of mattresses for modern moms to get the rest that they deserve, giving them more time for bedroom moments.
The NormaBlock is Dunlopillo's most superior innerspring system and claims to be the most technologically advanced mattress spring support system in the market. Fully engineered in Europe, it is durable, supportive and at the same time flexible to contour the body's spinal shape to provide unsurpassed comfort. The great news for moms is that its unique total tempered spring system guarantees proper elasticity, total resilience and high durability.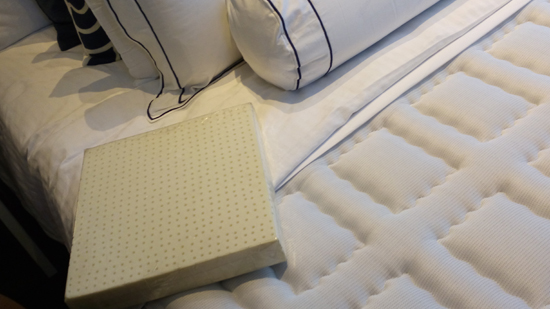 Yes, this is the spring system I need to provide me the right comfort and greater body support for a good night's rest.
The NormaBlock comes in three designs the Catleya, Decora and Lucia- differing in height, levels of support and the added technology in each mattress.
Dunlopillo's latest NormaBlock collection is available at Dunlopillo showrooms at 16 Acropolis Commercial Area, E. Rodriguez Jr. Ave., Libis, Quezon City and MC Home Depot Fort branch.