A mother is a person who seeing there are only four pieces of pie for five people, promptly announces she never did care for pie. Tenneva Jordan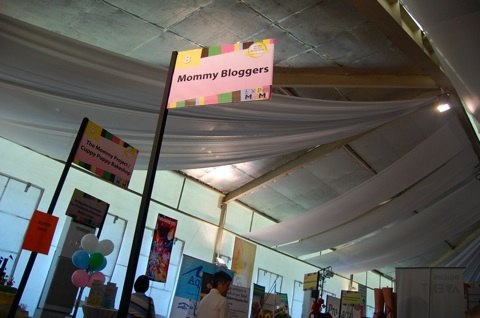 Mother's day spent with the kids has been a long-time tradition. At first I felt bad that I'd be spending it with mommy bloggers because it meant breaking tradition. Then I realized, Mother's Day is my day and I can choose how to spend my day. And yes, I chose to spend it at the Expo Mom 2009 from 10:00 AM till 6:00 PM. Mommy Matters Janice Villanueva gave us a free booth which we used to promote mommy blogging. How time flies when you're with mommies.
With all the kids out of college, I reached a new mommy milestone, another joyful phase of motherhood, more relaxed and laid back. A mom with more free time to expand her horizons and utilizing her blogging experience to create a greater impact to other moms… to reach out to other moms to indeed rule the world by raising the next generation of good citizens for our country. Well, we already know moms are running the world, because they're are the ones who nurture us, every child to their adulthood, our presidents, CEOs, another set of mothers and more.
If you're looking for the best advice about anything under the sun, a mother is the best source of this information. Mothers make terrific bloggers because they tend to be experts on almost everything under the sun. It is not surprising anymore that there is a rapid growth of mommy blogs. There are a variety of mommy blogs out there as there are different mommy styles but it's pretty obvious that the cream of the content will rise to the top. The power of words should never be underestimated. As mothers, we continually prove on our resourcefulness, intelligence, and determination every single day.
More and more moms discover daily the world of mom blogs help them feel connected to other women. My Mother's day spent with mommy bloggers spurred an idea to reach out to more mommies to start a blog and to do more for the country through sharing of parenting information via the blogs.
There is no doubt in my mind that mommy blogs will be a force to reckon with – and rightfully so.
Watch out for the Filipino Mom Bloggers! Happy Mother's Day.
How did you spend Mother's Day?
""All that I am, or hope to be, I owe to my angel mother" Abraham Lincoln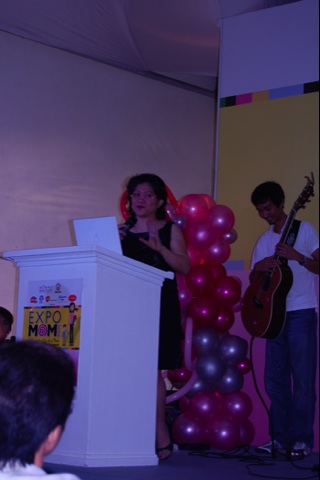 Dine Racoma won a writing contest, with the title, What's a Day in your Life Like? Her winning entry is entitled A Day in A life of A Mom of 7