All of us have had the experience of a sudden joy that came when nothing in the world had forewarned us of its coming – a joy so thrilling that if it was born of misery we remembered even the misery with tenderness. Antoine de Saint-Exupery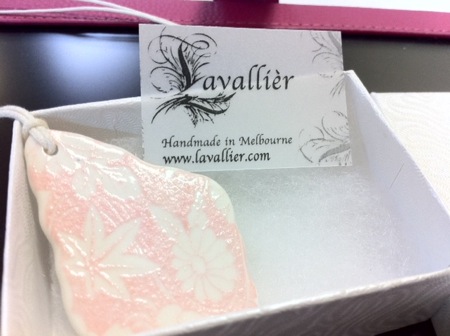 That's not the surprise gift yet, well almost..
Butch and I promised not to give each other expensive Christmas presents because of the planned holiday trip to Singapore. We told each other "Let's just shop there". As most of you know, that did not happen. I still gave him a token gift, you know something to open, having that element of surprise and wonder during Christmas day. He had none to give me that day. I know him to be a generous person and I just shrugged it off. Maybe he didn't have time to shop at the last minute, having to deal with my surgery and taking care of me. While recuperating in the hospital, I only thought of "what could have been.." if we were all together during the holidays. My husband often assured me there will be more family vacations so to "just get well". I kept my optimism high, letting only positivity reign my life and focused on my recovery.

At 11:00 AM today, as I was doing my usual boring routine on my hospital bed, my daughter, M suddenly showed up in my hospital room. What a sweet surprise as we hugged each other. It has been over two months since we last saw each other so it was wonderful to be together again even for just two days. I had teared when she left two months ago thinking I'd see her many months after. I was overwhelmed with joy.
With a little red box in her hand, she handed her gift to me and excitedly told me to unwrap it. On the little red box laid a quaint hand-made pendant in porcelain, designed by an artist in Melbourne where she works. Beautiful but even more beautiful was my daughter's surprise visit.
There she was, my lovely daughter's physical presence, the surprise gift from my husband. Totally unexpected. The surprise reminds me of the late great Fr. Horacio de la Costa homily on a Midnight Mass many years ago, called The Festival of Surprise which was shared to me by Jay Jaboneta. It is a good read which reminds us the true essence of giving and receiving gifts.
CHRISTMAS is when we celebrate the unex­pected; it is the festival of surprise.

This is the night when shepherds wake to the song of angels; when the earth has a star for a satel­lite; when wisemen go on a fool's errand, bring­ing gifts to a Prince they have not seen, in a country they do not know.

This is the night when one small don­key, bears on its back, the weight of the world's desire, and an ox plays host to the Lord of heaven. This is the night when we are told to seek our king, not in a palace, but in a stable.

Although we have stood here, year after year, as our fathers before us, the wonder has not faded; nor will it ever fade; the won­der of that moment when we push open that little door, and enter, and enter­ing find, a mother who is vir­gin, and a baby who is God.

Chester­ton has said it for us all: the only way to view Christmas prop­erly is to stand on one's head. Was there ever a home more topsy-turvy than Christ­mas, the cave where Christ was born? For here, suddenly, in the very heart of earth, is heaven; down is up, and up is down; the angels look down on the God who made them, and God looks up to the things he made.

There is no room in an Inn for Him who made room and to spare, for the Milky Way, and where God is home­less, all men are at home.

We were promised a sav­ior, but we never dreamed God Himself would come and save us. We know that He loved us, but we never dared to think that he loved us so much as to become one of us.

But that is the way God gives. His gifts are never quite what we expect, but always something better than we hoped for. We can only dream of things too good to be true; God has a habit of giving things too true to be false. That is why our faith is a faith of the unex­pected, a religion of surprise.

Now, more than ever, living in times so trou­bled, facing a future so uncer­tain, we need such faith. We need it for ourselves, and we need to give it to others.

We must remind the world that if Christmas comes in the depths of win­ter, it is that there may be an Easter in the spring.

MERRY CHRISTMAS!