Happy Independence Day! So how does one celebrate Independence day when we already took a vacation last weekend? It wasn't much of a vacation to me because like I wrote yesterday, I was burdened with electrical woes over at my home.
How else does one celebrate it? Wave the Philippine flag? My thoughts on Independence day was focused on a very shallow reason: fashion. Yes I know. Shallow, right? But I bet some of you might be sick and tired of reading "Are we really Free?" So just bear me out on this.
So what do you think? Nationalism is hip, wearable and understandable concept for today's youth.
At the launch of the Collezione C2, My Pilipinas Series, the concept of Nationalism being hip just won me over. Really, my thoughts were like "Is Nationalism outdated or only heroes can show what it's like to be patriotic?" I liked the idea that art and fashion are ways by which we can make the Nationalist story more real and accessible to the new generation. I had a feeling that my 2 girls would love My Pilipinas designs. But I wasn't sure if they'd like Collezione. Before I went to the launch, one of my daughters perceived Collezione as a low-end brand.
Oooh, I corrected them. You know, your dad and I wore Collezione in college. That's how old it is. During my teenage days, imported clothes was a luxury. I remember the Bang-bang pants from Hongkong costing 500 pesos which is an enormous amount in the seventies considering starting salary then was 500 pesos. Ugh did I spend that much in clothes back then? For us, Collezione was quite affordable. That cutesy little key icon on the shirt is unforgettable.
Anyway, when the 2 girls saw the shirt with the Philippine map in it, they jumped up with glee. They loved it. I knew it wasn't a token admiration for my sentimentality towards the brand. I knew because they immediately fitted it. I am glad they loved it just as much as their parents loved wearing it during their college days. Yup, I love a brand that is truly a universal brand for Filipinos—one that's proudly Philippine-made and proudly worn by Filipinos.
We all have our ways in building a nation that we could be objectively proud of. We need to re-visit the true essence of nationalism — the desire to build a just, safe, and prosperous country that can earn the pride of its people. Today, I chose to look at art and fashion into a specialized notion of Nationalism without negating the fact there are other important issues like Philippine Freedom of Information Act currently pending in the senate and the kidnap of Ces Drilon and her crew.
How did you remember/commemorate Independence Day? Did you write an Independence Day entry?
——
Other New Media Events
1. You will love the My Pilipinas The Series: Art Meets Fashion, by Rhett Eala. The exhibit is open to the public until until June 14 at CAV RESTAURANT at the Bonifacio High Street. Enter through the Spa entrance.
2. Sparxx insurance and savings in a sachet? Talk about making it more accessible like prepaid cards. I thought this was such a innovative idea.
3. The idea of a floating visual medium called Skyview is another unique advertising idea that piqued my curiosity.
4. If you think that lunch buffet is srcumptious, wait till you try the Dessert Buffet menu of Diamond Hotel/Cake Club.
Fortunately, they offered sugar-free desserts. Being diabetic, I resisted the temptation to devour mouth-watering desserts.
5. Don't forget, you have the chance to win a Free Trip to Busuanga for 6 persons.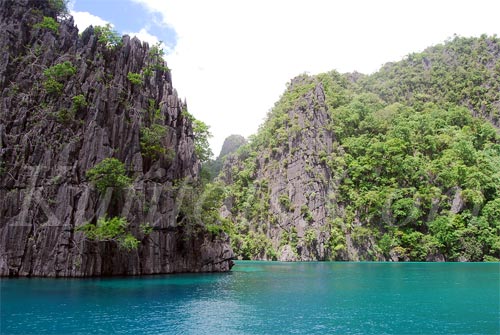 (Photo Credits: A weekend adventure in Busuanga Island, Coron, Palawan (Part 1))
6. Lastly, join me at Plurk. It's a fun way to microblog, chat and network. See sample Plurk below my comment box.