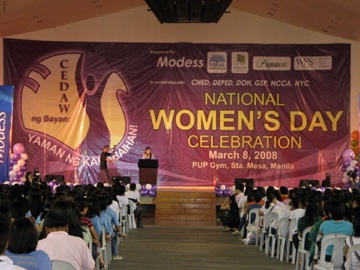 Happy International Women's Day! Women all over the world find the time to honor this day. For the women of the world, the Day's symbolism has a wider meaning: It is an occasion to review how far they have come in their struggle for equality, peace and development. It is also an opportunity to unite, network and mobilize for meaningful change.
In the local scene, the Gabriela group are now marching the streets in protest of our current administration with the message Women have no future under this corrupt government but we will not settle for just a lesser evil. The Philippine government (through CHED, DEPED, DOH, GSP, NCCA, NYCA) celebrated "National Women's Day Celebration" at the PUP gym.
I do what I can to celebrate the day.
Dine and I are part of this women's day celebration through the partnership of WikiPilipinas due to the launch of the Encylopedia of Philippine Women, the Philippine Women's Studies Microsite and extension of the deadline for the Wikipilipinas Filipina Writing Contest to March 15. We also wanted to share how FilipinaImages.com contribute to a meaningful change in the internet through our campaign, Reshaping the Filipina Image Online.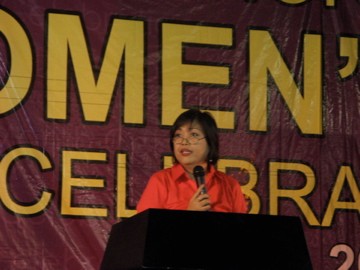 Our message is clear.
FilipinaImages.com IS a movement to achieve social change. We fulfill a need that we did not know existed. The proof is in the tremendous growth and progress we have made in having more contributors join us. They provide fresh stories and insights for us to reflect on — and to celebrate.
Cheers to all the women around the world as well. Make a difference, think globally and act locally! Make everyday International Women's Day. Do your bit to ensure that the future for girls is bright, equal, safe and rewarding.
Mabuhay ang Filipina!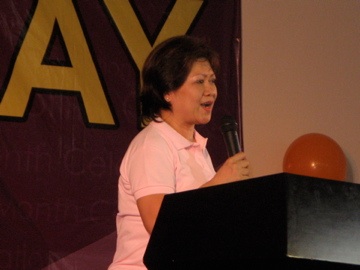 To be continued