He evoked in me a capacity for love I did not know I had. Those feelings did not die with him, nor will they, I pray, die with me.– Gordon Livingston
A tribute to Luijoe's 10th angel year (May 27, 2000 – May 27, 2010)

Parents who have lost a child speak of the ""zero point". Our lives are divided into the time before and the time after our children died. No event – no graduation, no marriage, no other death – so defines us. At one moment I was one person, then, suddenly, I was someone else. The task we face is to create with our new selves something that, in some measure redeems our suffering.
We see, always with longing, children who remind us of what our child was or would be now. (Gordon Livingston)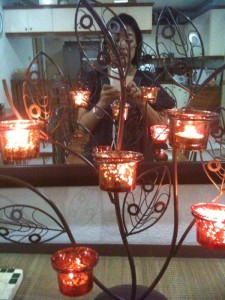 Did you know…the universal symbol of
remembering is a candle?
Did you know…letting go of the deceased, but
honoring his/her memory with a symbol is a
ritual that brings healing? Sometimes words are
not there to express what we want to say, but a
symbol that brings meaning to you can help in
the grief process.