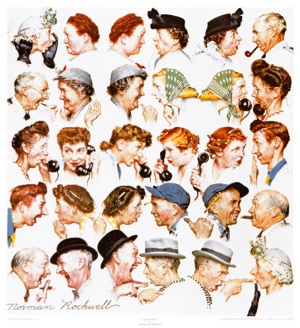 Have you ever played Chinese Whispers? This is a game in which players sit in a circle. The first player whispers a juicy tidbit of information in their neighbor's ear. The neighbor then buzzes it to the next player and so on around the circle. The final player then blurts out the message as they perceive it. Lo and behold! The original message in the telling changed and often drastically!
The game illustrates the origin of a rumor. The truth often gets twisted as it's passed from mouth to mouth. As a game it's amusing – but in life more is at stake.
The latest rumor mill involve a relative and three other friends (whom I know too). The "gossiper" shocked me more than the gossip itself. The nerve! Did the ""gossipper" intend to harm the ""gossippee"? If harm is the intention, this is a most despicable behavior that is never justified. What made it more shocking is that I know the "gossiper". I look up highly to this person.
All of us love to share tidbits of information – it's human nature. Right? except it often appears as mere gossip and defined as "idle talk or writing, tattle". One can gossip good news, but too often the gossip game takes over and distortions set in. Negative gossip, the showing of others in a bad light, is especially popular as gleaned by the high sales of the gutter press. Scandal is more titillating!
My relative told me it's no big deal and I shouldn't worry. I believe she can tackle it and even the persons concerned can handle the situation. I can't help but say my piece on this gossip game because I looked up highly to the "gossipper". I feel betrayed and disappointed at this person and I hope the "gossipper" will stop this gossip game.
The good news is the "gossipper" was sane enough not to blog about it or else that would have been libelous.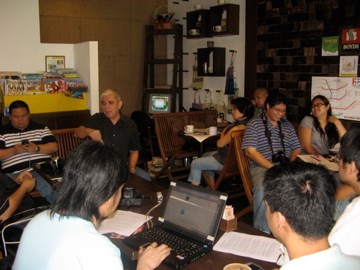 Speaking of libel, my husband wrote about Libel Law in 2007. Article 353 of the Revised Penal Code defines libel as a public and malicious imputation of a crime, or of a vice or defect, real or imaginary, or any act, omission, condition, status or circumstance tending to cause the dishonor, discredit or contempt of a natural or juridical person, or to blacken the memory of one who is dead. If you call someone a slimeball, swindling pimp, even if this is fairly accurate, and post it online, you may be sued for making libelous statements.
If one made a libelous entry, one can resort to talking it out with the offending blogger instead of hiring a lawyer as the first recourse. A fundamental sense of fairness and simple good manners and right conduct is usually enough to keep you, a good blogger, out of trouble.
Oh and don't pass on "juicy tidbits" of information (true or not) unless verifying the facts from the "gossipper" or the "gossippee". It's tempting to do so. Like the child gloating "I know something you don't know". Some may think that by exposing others, they themselves appear more righteous. Remember. when YOU point a finger, there are three fingers pointing back at you. Blowing out someone's candle does not make yours shine brighter.