The spiritual eyesight improves as the physical eyesight declines." – Plato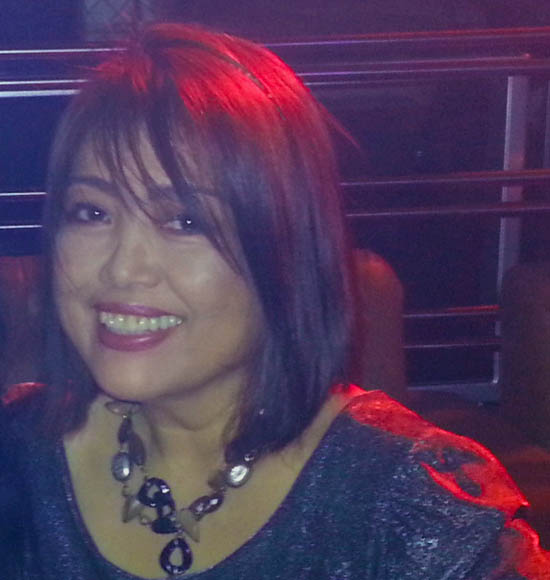 To be 55 years old, my face is now marked with lines of life, put there by love and laughter, suffering and tears. There goes my vision. Certain muscles and joints ache. Things sag out of place but yeah, I don't mind what other people think of me now not even my husband.
With age comes some wisdom and acquisition of knowledge and skills that I thought I was never capable of. It is wonderful feeling to be 55 years old.
Bucket list? i don't really have one. I love what I do now. My children are done with college and on their way to financial independence. I found a new normal by being connected to people through " blogging, social media engagement and socio-political advocacy . To borrow the words of my friend Jane aka @philippinebeat on twitter, it "connected me to people of all walks of life — from ordinary netizens to advocates to politicians to celebrities, some of whom I now call real friends. "
A good friend told me today that she could never be into politics. I know social media is just a drop in the bucket in the massive media arena. But if I can plant a seed for change, why not?
Social media is a venue to engage with our leaders, and fellow citizens to provide reforms or push an idea for positive change. I find fulfillment in being part of this change. The best part about being in social media is age is not a factor. It is the respectful exchange of ideas that matter the most. I know I may be opinionated and passionate at times …but you know, I agree to disagree.
With collective minds and shared visions, I know social media will continue to spread our message forming the viral wave pushing all the way to the long-tail shores.
Starting saturday, I will co-host a radio show and will talk of social media news rundown of the week. I won't share the station yet because I have to see if I am any good in it.
Today, I will celebrate the lessons from the past, the future of social media and the love and warmth of friends and family. I will continue to enjoy the beauty of others and their connection to me. I will celebrate all that is in my life and all that is good.
""Grow old with me! The best is yet to be." Robert Browning