Once upon a time, seven siblings lived in an almost perfect world with a strict mom and a loving dad. It seemed almost perfect because the seven siblings played and laughed day in and day out. They were each other's best friends. Their mother did not allow them to play with the neighbors because she wanted them to be close to each other.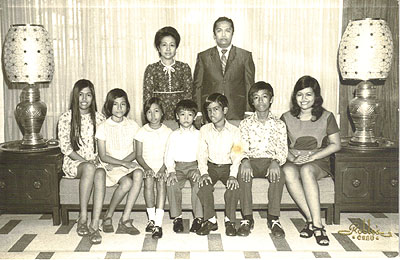 That perfect world started to crumble when the
mother died from breast cancer
complications in 1976. Life was not the same without a motherly touch but their dad pulled it off so well. He became their mom and a dad at the same time. In 1990, the siblings decided to have a family reunion because they felt their dad was going to die anytime soon. Two siblings were already in America at that time and it was going to be the first time to see each other in years.
Shortly after, the 27 year old brother, Reuben died of fulminant Hepatitis A. Health authorities discovered that there was a Hepatitis A epidemic in their area about the time of the reunion. What perfect timing for the Hepatitis A virus! It seemed an evil witch carried a poisoned apple during their party. Four other siblings including Lauren suffered from Hepatitis A. They filed a case against Metro Cebu Water District (MCWD) and won the case 12 years later.
In 1999, a 40 year old brother, Oscar died of leukemia (AML- 6) after an unsuccessful stem cell transplant in Bethesda, Maryland.
Perhaps grief overtook their father after witnessing the deaths of his two sons and his wife. A parent should not have to bury a son. After burying Oscar, the dad collapsed, had surgery and became bedridden by the time of his death in 2003.
Only 5 siblings are left. Four sisters and One brother.
That is the brief story of the deaths in my family (aside from my son). Three of them are now living outside the Philippines while my other sister lives in Manila. During the past years, reunions centered upon the burying of the dead or dying. Does it have to be so? For me, I needed to be with my siblings because they are all I have left of my childhood, where I learned the gift of laughter, music, and service to community.
When all of these deaths fell upon my family some priest suggested the ""Healing of the Family Tree" and gave me a prayer. Each night, I was to recite this prayer hoping in the belief that the curse of family deaths would end. I didn't believe in it. Instead, healing should begin in each one of us.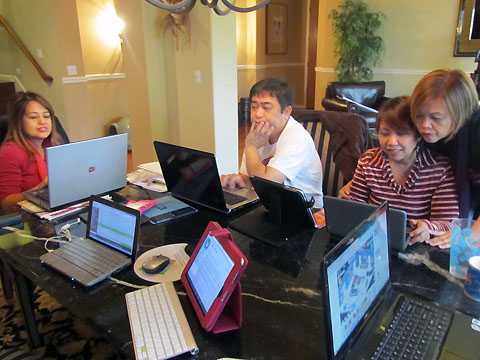 We heal our family trees primarily by changing ourselves to be better persons, even much better than our ancestors could ever be. We heal our family trees by taking care of our health so our predisposition to certain genetic diseases will be curtailed. We heal our family trees by receiving a new nature through total commitment to God . Secondly, we heal our family trees by repentance and healing. The change starts in us. Healing starts in us. It was time to stop looking back at the past and move forward now.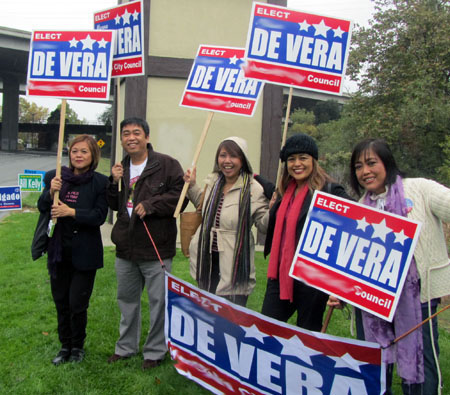 And that's what we all did. I am proud of each of my siblings who have made it their life's mission to volunteer, engage in civic duties, or do pioneer medical research to our respective community. I won't toot their horns on this because we are only answerable to God.
I visited my  siblings in the US just to be with them, to laugh, to reminisce, to just be. Despite the deaths in our family, we, the five siblings felt life is too short to be bitter over the deaths in our family. What better time to reunite during happier times.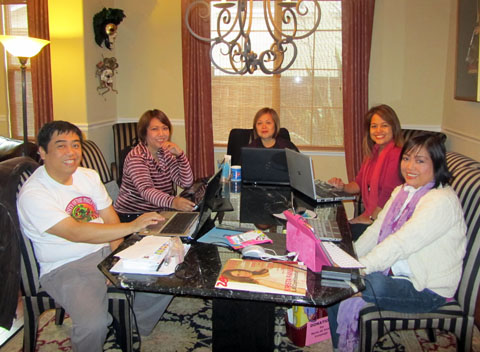 What does do good is doing good. For every action we take, the world is changed in some small way for the better, and then the actions taken become our living tribute to our loved ones. And then my siblings and parents are never entirely gone. They live in our actions.
I love my family.
And one day..the family of seven siblings and their mom and dad will be reunited together again in God's time.
"To the outside world we all grow old. But not to brothers and sisters. We know each other as we always were. We know each other's hearts. We share private family jokes. We remember family feuds and secrets, family griefs and joys. We live outside the touch of time." ~Clara Ortega