I live by 'Go big or go home.' That's with everything. It's like either commit and go for it or don't do it at all. I apply that to everything. I apply that to relationships, I apply that to like sports, I apply that to everything. That's what I live by. That's how I like it. Paul Walker
I first saw the news about Paul Walker's death shortly before noon from TMZ but it was a developing story, hoping against hope that it was not true. I thought nothing about it and now as I read my twitter feed, it is confirmed that he really died when a Porsche sports car crashed and burst into flames in Valencia together with another passenger.
Here is probably the last photo of Paul Walker as he got inside the Porsche.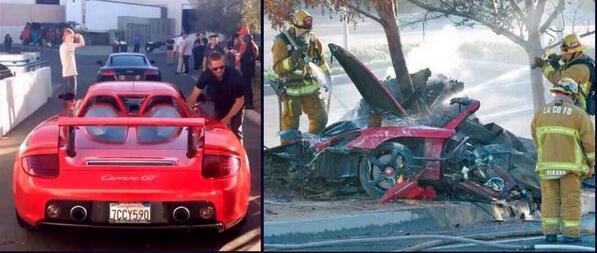 Someone was able to take a photo of the fiery scene.
It is really sad to see such a fine young man die especially knowing he was in Santa Clarita for a car show to support the Philippines typhoon relief efforts. "Several of his friends were at the event … and the accident happened very near to the event.". Paul even had a video appealing for help in his relief efforts for Typhoon Yolanda victims .Paul Walker was joined by the cast of Fast & Furious 7 on the set and made a appeal to join "Reach Out WorldWide" efforts with a donation
Paul Walker will surely be remembered by the Filipinos not because he is a movie actor but as a beautiful person reaching out to help countries in post-disaster situations. While part of a relief team responding to the massive earthquakes that devastated Haiti on January 12, 2010, he saw a gap between the availability of skilled resources and the requirement for such personnel in post-disaster situations. Following the trip he contacted a group of his friends to assist him in forming Reach Out WorldWide (ROWW) with the purpose of filling this unmet need. ROWW is a non-profit rapid response team that focuses our efforts on victims of natural disasters.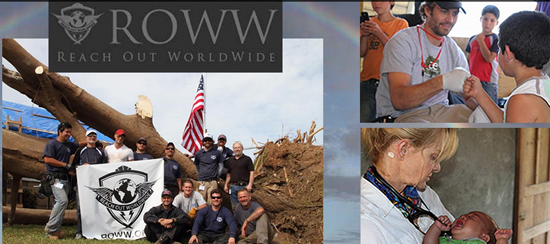 The "Reach Out WorldWide" mission is simple. ROWW use their network of professionals with first responder skill-sets to fulfill the unmet need in times of chaos, tragedy, and destruction.
"Paving the way for long term disaster relief, leaving it better than when we got there" is a mission ROWW is all about.
In fact, ROWW was one of the first organizations in the 2011 Sendong disaster after the storm had cleared. "We had no idea what to expect. Reports coming in had been pretty vague and we just wanted to make sure we could get out to the people in need as quick as we could and get to work. As soon as we landed we never stopped moving. Whatever we could do to help we did" ,recalled one team member.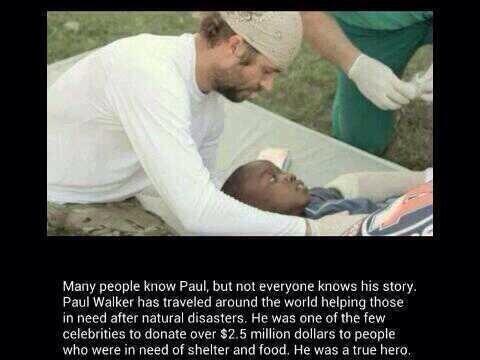 It is inspiring to see the selflessness that Reach Out WorldWide believes in so strongly and Paul Walker envisioned the same relief efforts for Yolanda. What man is a man who does not make the world better?
Paul Walker will live forever in the hearts of all the people he has helped through "Reach Out WorldWide".
My condolences to the loved ones left behind by Paul Walker and Roger Rodus, was also killed in the tragic accident,