""I would rather die a meaningful death than to live a meaningless life." Corazon C. Aquino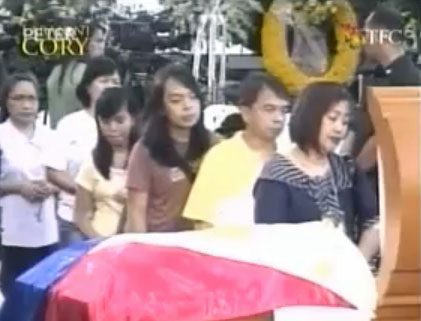 That photo above is a screen capture of me taken from the Laban ni Cory documentary. I feel honored to be part of the memorable documentary. I had no idea that video was taken until someone told me. It looks like I was reflecting as I ventured out on my first attempts of citizen journalism.
Through all the combined 15 hours of coverage during your funeral procession, this has got to be the greatest outpouring of love that I have witnessed in all 52 years of my life.

I will not forget the people who sacrificed their lives for democracy.
I will make sure that my readers are aware of the implications of the Constituent Assembly before the 2010 elections, and that we should oppose Charter Change perpetuating President Arroyo and her allies in power.

I will continue with the fight, to help maintain our democracy.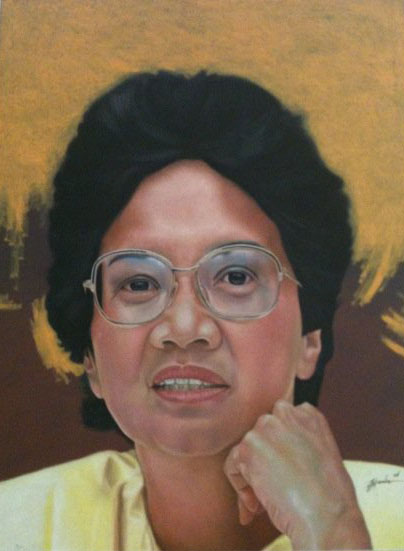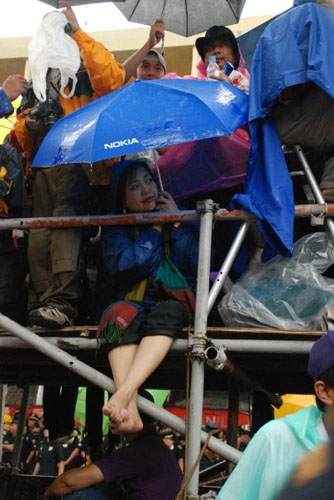 (Photo credit to Malou Escasa)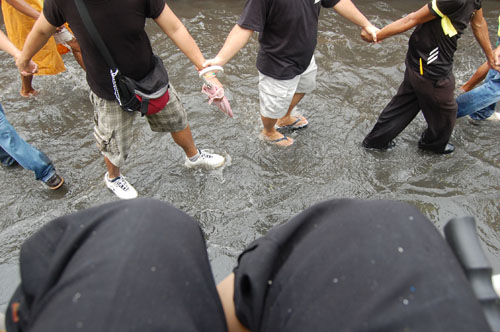 My legs dangling from the makeshift platform of the media truck. Imagine seated like this for 9 hours.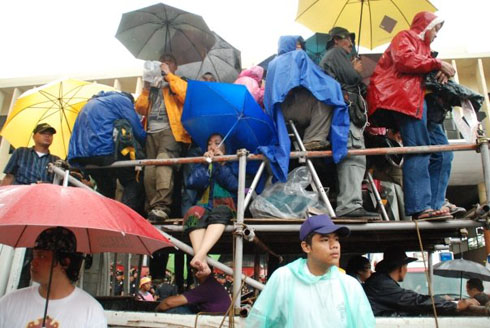 (Photo credit to Malou Escasa)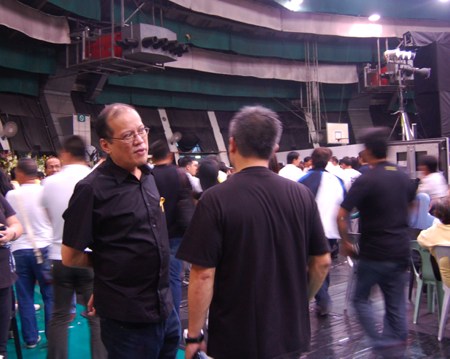 I took that photo of Noynoy at the Cory wake.
Who would have thought a year ago that Noynoy would be our president today? It was unimaginable. He was definitely not a contender a year ago. Who would have thought that my first attempt at citizen journalism would lead me my changing role of blogger in society?
When Cory died , I was stricken with grief. I couldn't take photos of the President Cory Aquino's casket but I took snippets of the people and activities that transpired that day , memorial services and funeral march of the following days. I witnessed the outpouring of love from all walks in life. The people braved the rains, the long queue, the wait just to see their beloved President Cory to her final resting place. Truly, President Cory was loved by the people because she was also sincere in her love for her country.
Her legacy seems to have passed on to this new administration. This time around, I am not going to commit the same mistake as I did when his mother became president where I just let her do the work.
A year later, I played an active role in Blog Watch, as editor of a citizens' watchdog for transparency and good governance.
The Cory legacy will truly live on with a participative citizenry.