A breastfeeding room in the offices makes a more comfortable, happier mom which will equate to a more productive employee
It was 1986 when I went back to work when my daughter was only 4 months old. I was still breastfeeding her at that time so I had to bring along bottles and an insulated container to bring home, my breast milk filled bottles. Mommies are so blessed these days. There are so many aids to help breastfeeding moms and now , even a law that encourages breastfeeding in the workplace.
I didn't have a breastmilk pump so I chose to express breast milk by hand. You can just imagine how I juggled my work with hand expression. Even with limited resources back then, I felt motivated the breastmilk to my baby girl.
While visiting the breastfeeding room at Philips Philippines Inc., I marveled at the array of breastfeeding paraphernalia.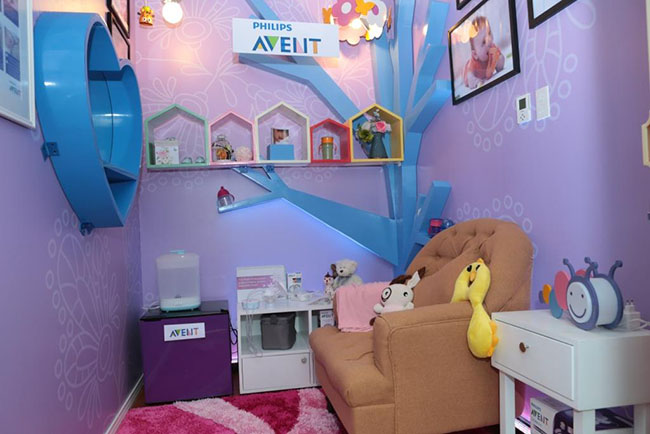 This Breastfeeding month, Philips Philippines Inc. is partnering with different private institutions in the country to raise awareness on the importance of breastfeeding by creating environments that are comfortable for a nursing mother.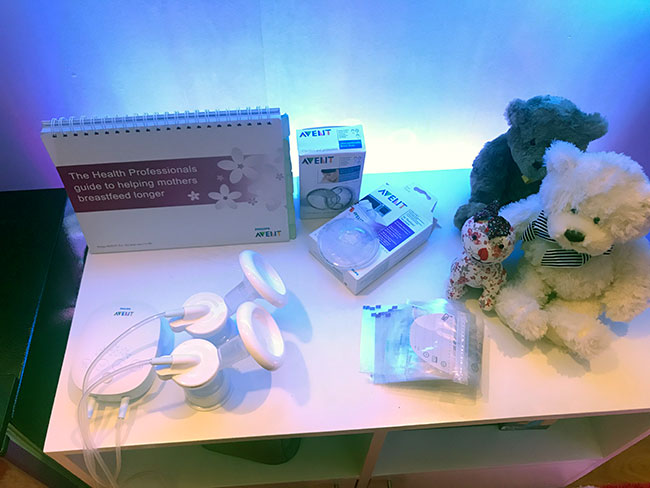 This means providing support for moms who wish to breastfeed– in public, at home, at work or out-and-about – providing guidance and designing products to make their journey comfortable.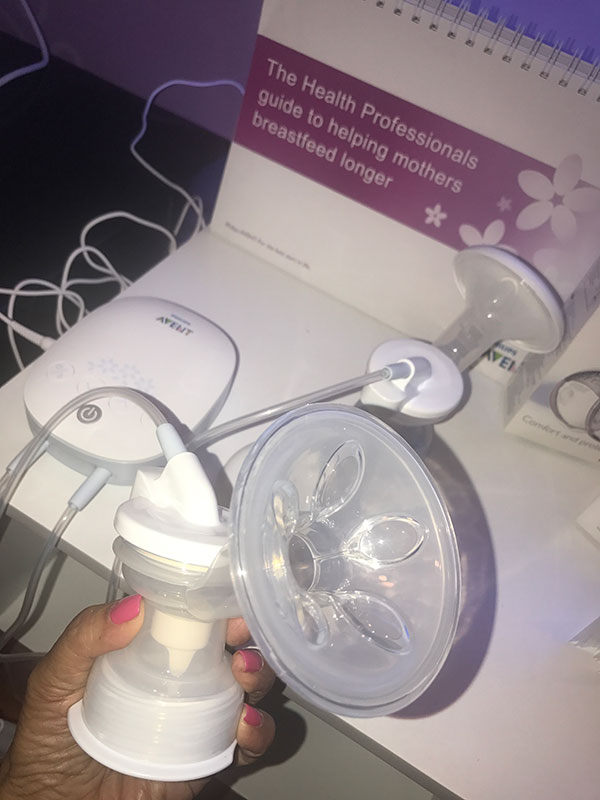 To help every mother in the community understand the essential benefits of breast milk, Philips AVENT provides nursing mothers with innovations that enhance her breastfeeding journey even after mothers return to work.
Look at this breastfeeding container. A mom need not bring bottles to work.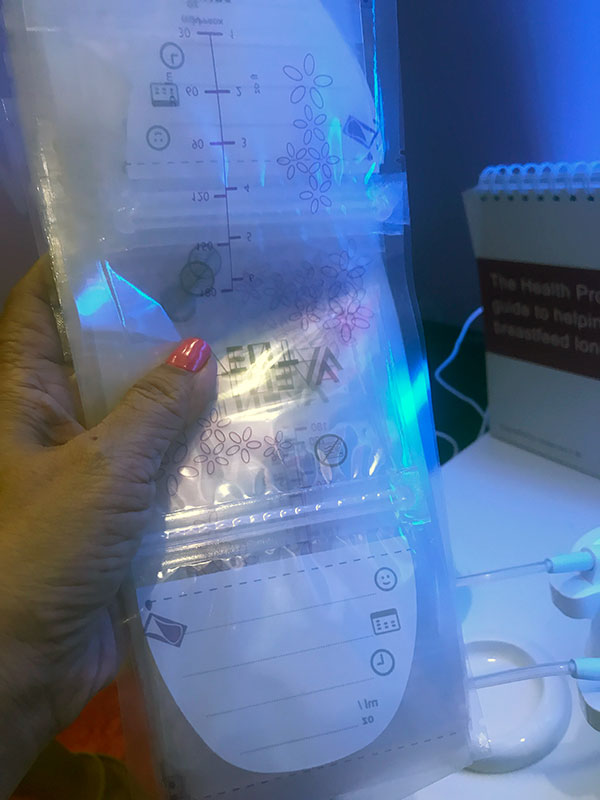 A sterilizer completes the breastfeeding aids. Moms don't need to bring their breast pump to work .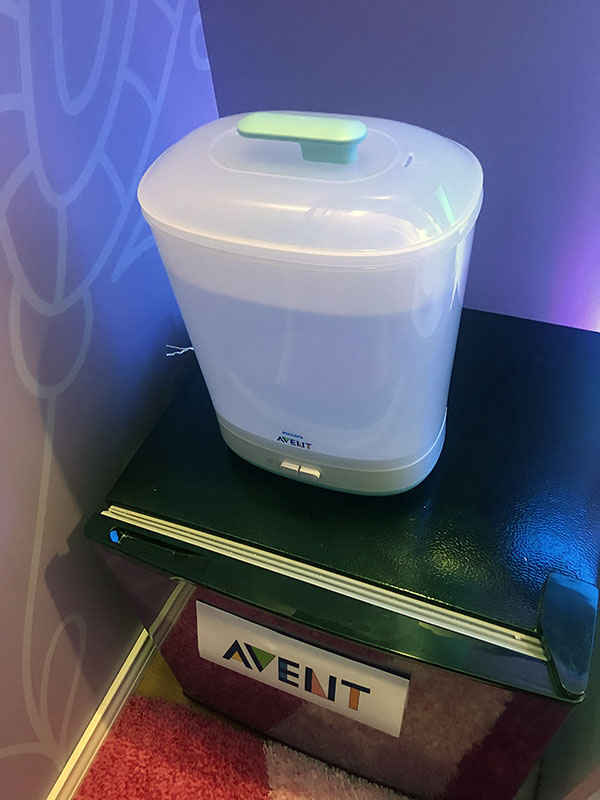 I believe breastfeeding moms should feel comfortable wherever they choose to breastfeed, whether at home or at work.  This breastfeeding room really looks so comfy.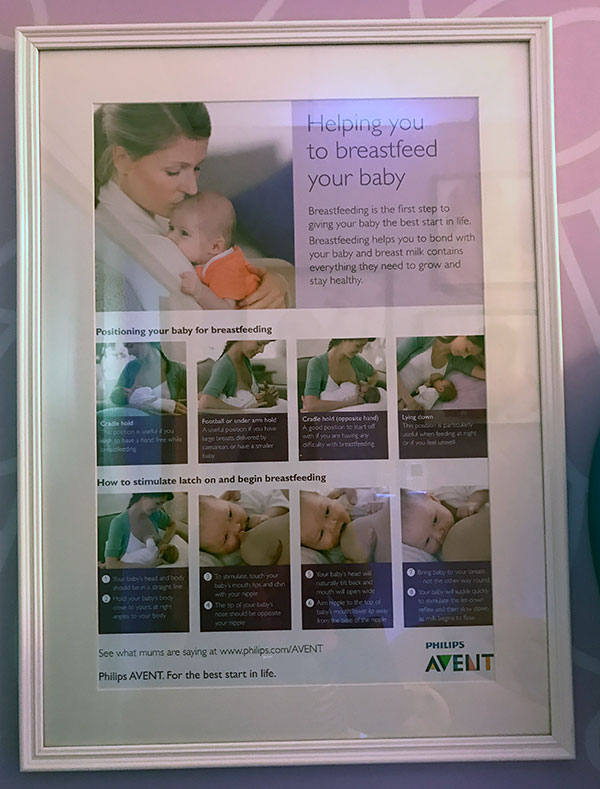 I am glad there are more breastfeeding friendly workplaces and companies who believe a more comfortable, happier mom would equal to a more productive employee.